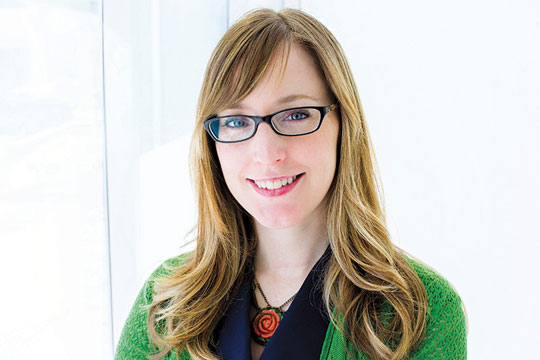 I have three questions for you.
The pandemic may be effectively over in America, but there are still some lingering symptoms. Speaking for magazine editors everywhere, I must point my finger at inflation and supply chain problems that have hammered paper budgets during the past two years — a malady that isn't going away.
This edition you're holding was almost a no-show because paper sold out at all of Drexel's usual print shops. Those that had sufficient stock for our hefty print run had astonishing prices, or labor issues that impacted services.
With those kinds of practical problems in mind, we began thinking of different ways to reach you, and I thought I'd start by asking you what you want.
At the start of the pandemic, the University shifted from printing Drexel Magazine three times a year to delivering one print and two digital editions.
That was intended to be temporary. But with the paper market so unpredictable, I see a couple of possibilities for the long haul.
We could create a digital-only hub that is platform agnostic — blending all of the University's content whether news, features, video, photography or social. This is how most of us consume news and I think it's where Drexel will end up someday. In the meantime, another option is to use smaller print runs to give you a choice. Those who prefer to receive a magazine just have to say so. Everyone else has the option of an e-newsletter, interactive flipbook or website.
Me, I love magazines. I'm all in for a publication I can browse without having to think about how to "access" it. No charging cords, no logins. The magazines that arrive at my home don't ask me to lift a finger, not even to swipe up.
But, I also love my smartphone. It's always there. It's always there. And when it's not, I'm not reading anything anyway.
But your opinion is what counts. Knowing what you prefer will help us decide where to focus our efforts, and it might make a difference in how you feel about hearing from us, so please, let us know.
This link will take you to an incredibly brief (three questions!) survey: bit.ly/DrexelMagazineSurvey.
I hope you'll let us know what you think.
Thanks for reading.
Sonja Sherwood / Editor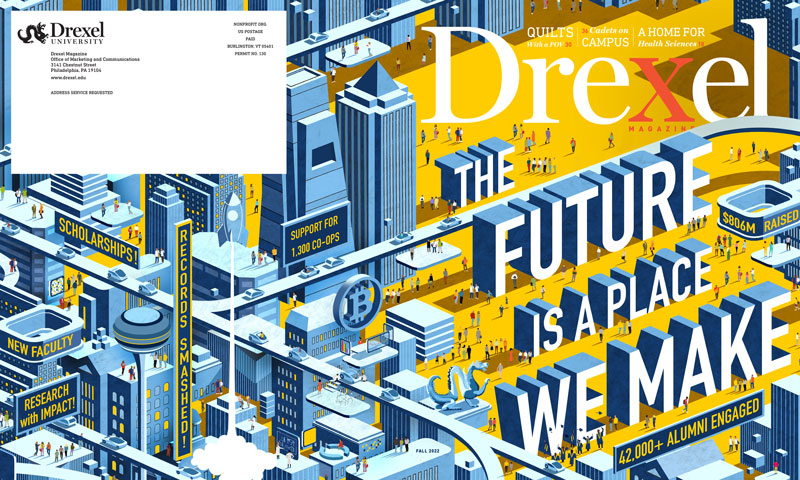 COVER ILLUSTRATION by Adam Simpson