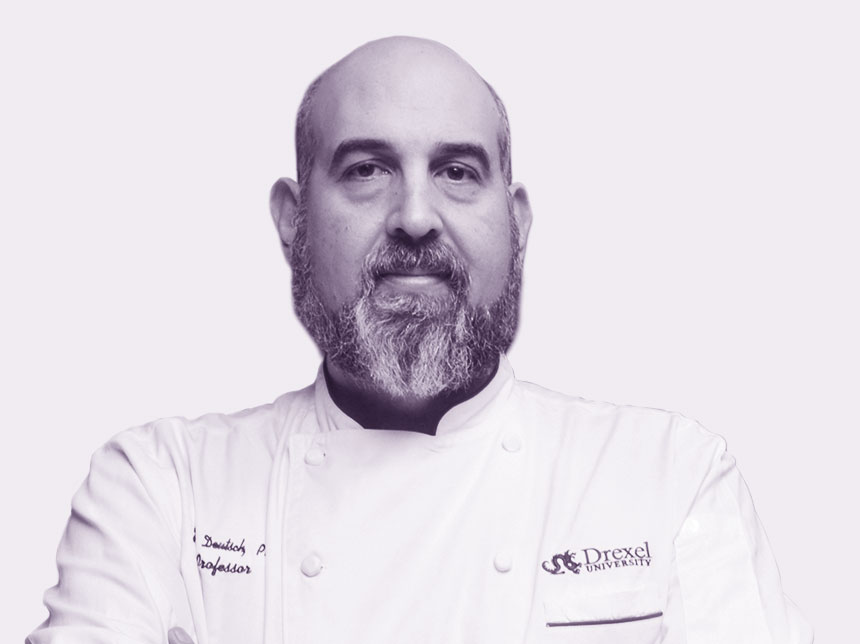 The Drexel Food Lab teamed up with the Philadelphia Department of Public Health to create a business accelerator that promotes good nutrition, sustainability and local entrepreneurs.
The Good Food Accelerator supports small businesses that promote nutrition, fair labor practices and sustainability in communities adversely affected by inequities in the existing food system.
Companies chosen to take part receive support with product development and refinement, nutritional analysis, product testing, manufacturing and commercialization. Awardees also get help identifying partners to provide services like packaging and labeling.
"Good food is a staple of the Drexel Food Lab," says Jonathan Deutsch, professor at the College of Nursing and Health Professions and director of the lab. "We apply culinary arts and science to improve the health of people, the planet and economies through research and programming that help the lab understand consumers, develop new food products and introduce new products to market."
The inaugural cohort of businesses includes three food businesses and one co-packer:
Meals for Moms
TRIBU, owned by Mia Ormes-Dalton (BS hotel and restaurant management '02), provides health-supportive meals and fertility, prenatal and postpartum nutritional support with nutrient-dense soups, stews, broths and bites. The accelerator is helping refine the recipe formulas and nutritional analyses for three soups, while making recommendations for equipment, storage and packaging.
Ethnic Cuisine
Authentic Ethnic Cuisine of Philadelphia provides cultural experience through food, and is receiving help refining recipes and market research for four products, including Grama Jane's Jollof Rice, a West African-styled seasoned rice infused with tomato.
Restaurant
Saté Kampar, a Malaysian restaurant nominated for a James Beard prize in 2017, is receiving assistance with market research and optimizing recipe formulas for condiments and sauces.
Co-Packer
Honeysuckle Projects, a co-packer focused on Black and Afro-centric food traditions, is getting help bringing a blended breakfast sausage and a protein-powered ranch dressing to market.