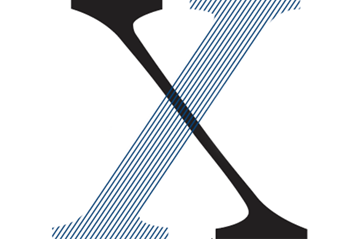 Farewell to departed alumni reported to the University between March 21 and Aug. 3, 2022.
Richard C. Goodwin, 1928–2022
Richard C. Goodwin, a loyal Drexel alumnus, philanthropist and businessman — whose name graces The Goodwin College of Professional Studies — died on June 24, 2022, at the age of 94.
Born in Philadelphia in 1928, Goodwin credited his father, Harry, for teaching him the values of self-discipline and a solid education. He strove to construct a better world, using the values he inherited from his father, along with his compassion and knowledge of business.
Goodwin received his bachelor's degree in commerce and engineering from Drexel in 1948, followed by an honorary doctoral degree in 2004.
Through Goodwin Enterprises, he, his family and colleagues had an enormous impact on shaping the landscape of South Jersey through the construction of thousands of residential units, as well as sewer and water companies and neighborhood shopping centers. Additionally, Goodwin was chairman and founder of the Goodwin Foundation, supporting more than 100 organizations and institutions throughout the United States.
His landmark naming gift to Drexel in 2000 resulted in the renovation of Goodwin College's facilities and support for the college's practical education in several areas of technology, applied management and liberal studies to all students.
He is survived by his wife, Susan Nitsch; his children, Joanna, John and Robert Goodwin; grandchildren; and great-granddaughters.
1940s
Natalie Alleva, Cert. Secretarial 1949
Ina Casale, BS Chemical Engineering 1949
William Ellis, BS Mechanical Engineering 1948
Jerome Faust, BS Electrical Engineering 1943
Richard Goodwin, BS Commerce and Engineering 1948, HD 2004
Harris Haffner, BS Mechanical Engineering 1949
Michael Kouvatas, Cert. Electrical Engineering 1946
Ruth Libhart George, Cert. Secretarial 1940
James Marks, BS Mechanical Engineering 1947, MBA Business Administration 1949, HD 2015
Sarah Ross Brig, BS Home Economics 1945
Betty Ullmann Costello, BS Home Economics 1946
1950s
William Alwine, Cert. Chemical Engineering 1958
Richard Archer, Cert. Industrial Administration 1959, BS 1961
Jean De Barth, Cert. Electrical Engineering 1959, BS 1961
Guy Bean, BS Metallurgical Engineering 1958
Norman Benn, BS Business Administration 1957
Harry Bingham, BS Civil Engineering 1950
Raymond Bradshaw, BS Electrical Engineering 1958
Martin Brill, BS Chemical Engineering 1954, MS Engineering Management 1966
Paul Brojack, BS Business Administration 1952
Fred Brown, BS Mechanical Engineering 1957
Donald Carroll, Cert. Chemical Engineering 1959, BS 1962
William Casey, BS C&E General Studies 1951
Doris Clauss Graham, BS Business Administration 1951
Joyce Cohen Lashof, MD Medicine 1950, HD 1983
Robert Coleman, Cert. Mechanical Engineering 1952
Stanford Cooke, MD Medicine 1954
John Crouthamel, BS Business Administration 1951, BS Mechanical Engineering 1962
Frank Danella, Cert. Mechanical Engineering 1954, BS 1955
Michael Devan, BS Business Administration 1956
Betty Devens Carey, RN Nursing 1955
Benjamin Di Lucido, BS Electrical Engineering 1958
Robert Dieter, BS Business Administration 1954
Frank DiMeo, BS Electrical Engineering 1959
Joseph Donnelly, BS Chemical Engineering 1958
Joanne Duffy Woodward, MS Library Science 1955
David Edwards, BS Mechanical Engineering 1958
Stanley Emery, Cert. Chemical Engineering 1953
Bernice Englert, RN Nursing 1959
Robert English, MD Medicine 1959
Clyde Erskin, MBA Business Administration 1959
George Fallat, BS Electrical Engineering 1953
J. Feiler, BS Business Administration 1951
Donald Fraser, MD Medicine 1956
Ronald Gantert, BS Civil Engineering 1959
Samuel Gottshall, MD Medicine 1957
Walter Graf, Cert. Electrical Engineering 1952, BS 1955
Donald Heller, BS Mechanical Engineering 1952
George Holloway, MS Library Science 1950
Anne Irvin Helmintoller, Cert. Secretarial 1953
Kenneth Johnson, MD Medicine 1956
William Kalkbrenner, BS Civil Engineering 1953
Stanley Katten, MBA Business Administration 1954
James Kelly, Cert. Electrical Engineering 1955, BS 1957
Norman Kouba, BS Chemical Engineering 1952
H. Kulp, BS Business Administration 1950
Walter Lacey, Cert. Electrical Engineering 1956, BS 1960
Elizabeth Laufer, MD Medicine 1956
Louise Lee, RN Nursing 1953
Stephen Mahoney, BS Business Administration 1957
Domenick Marucci, Cert. Electrical Engineering 1959
Robert McDowell, Cert. Civil Engineering 1958, BS 1959
Maribel McKelvy, MD Medicine 1954
Bernard McNamee, BS Civil Engineering 1953, MBA Business Administration 1960, PhD Structural Engineering 1967
Geraldine Meanor, MD Medicine 1958
Richard Mosher, BS Electrical Engineering 1959
Margaret Nill Charlier, BS Home Economics 1951
Charles Paulson, BS Chemistry 1959
Robert Pege, Cert. Civil Engineering 1954
LaRue Pepperman, MD Medicine 1954
Geraldine Powers Bealin, Cert. Junior Secretarial 1955
Raphael Raldiris, MBA Business Administration 1957
Jane Ross Moore, MS Library Science 1952
David Sarrett, MD Medicine 1959
Ruth Slaney Nelson, RN Nursing 1954
Joseph Slap, MD Medicine 1952
Vernon Smith, BS Electrical Engineering 1952
Edward Spangler, BS Civil Engineering 1952
John Spielberger, BS C&E General Studies 1957
Robert Stanton, BS Chemical Engineering 1951
Betty Telshaw Schultz, BS Home Economics 1950
Nancy Thompson Brown, BS Business Teacher Education 1951
Johanna Von Koppenfels Holzbaur, MLS Library Science 1959
Donald Walter, BS Civil Engineering 1953, MS 1964
James Wheatley, BS Business Administration 1956
Christine Wu, MD Medicine 1955
Robert Wurtz, Cert. Mechanical Engineering 1959, BS 1961
Gerald Zeller, BS Electrical Engineering 1954
1960s
Mildred Abraham, MLIS Library & Information Science 1966
Richard Alberto, BS Business Administration 1964
Joy Anderson Gibson, BS Home Economics 1966
Elizabeth Bartle, MS Library Science 1964
Sandra Beinhauer Mundy, RN Nursing 1960
John Bielat, BS Electrical Engineering 1966
Jacob Bippus, BS Mechanical Engineering 1964
Thomas Bonekemper, MD Medicine 1969
Christian Braig, MS Library Science 1964
Robert Brandt, MD Medicine 1960
Charles Brown, MD Medicine 1961
Frank Buck, BS Electrical Engineering 1963
John Byrnes, BS C&E General Studies 1966
Carmen Candelori, MD Medicine 1961
James Carr, Cert. Electrical Engineering 1960
Stanley Carroll, BS Civil Engineering 1966
Sue Ann Castleman Zitnick, BS Home Economics 1968
John Celmer, MS Physics & Atmospheric Science 1962
Lucille Chalfont Rooney, RN Nursing 1962
Evan Christman, BS Electrical Engineering 1962
Lawrence Clark, BS Chemical Engineering 1961
Harry Clauss, BS Mechanical Engineering 1963
Hyman Cohen, BS Mechanical Engineering 1962
Edward Cooper, BS Electrical Engineering 1962
Murray Cooper, BS Electrical Engineering 1965
Howard Corbin, BS Business Administration 1968
Joseph Cotrufello, BS Civil Engineering 1969, MS 1973
Arthur Cox, Cert. Electrical Engineering 1961
John Cunningham, BS Mechanical Engineering 1963
William Curzi, Cert. C&E General Studies 1966
Ronald Cutler, BS Civil Engineering 1966
John Dalton, BS Mechanical Engineering 1963
Everett Danehower, BS Business Administration 1962, MBA 1970
James Danna, Cert. 1969
George DiBiase, BS Mechanical Engineering 1967
Donald DiPietro, BS Biological Sciences 1961
Paul Doering, BS C&E General Studies 1966
Arlene Donahue, RN Nursing 1968
James Donohue, BS Metallurgical Engineering 1965
Denis Dorsey, MS Electrical Engineering 1962
Fred Egner, BS Business Administration 1966
Bruce Everett, MS Electrical Engineering 1965
Robert Ferguson, BS Business Administration 1967
Lynn Ferris Riley, RN Nursing 1968
Robert Fink, BS Mechanical Engineering 1965
Charles Freece, BS Business Administration 1968
Dennis Fretz, BS Business Administration 1960
Alan Geller, MD Medicine 1969
Robert Germond, BS Electrical Engineering 1969
Theodore Gottwald, BS Electrical Engineering 1963
Conrad Granito, MD Medicine 1961
Thomas Griffith, BS Business Administration 1967
Ralph Hamer, BS Mechanical Engineering 1967
William Hammond, BS Business Administration 1968
Marcia Harmon Aston, MS Library Science 1961
Deborah Harris Coburn, MS Library Science 1962
Gustave Haun, BS Chemical Engineering 1962
Jack Howsare, BS Electrical Engineering 1967
William Huber, BS Mechanical Engineering 1960
Richard Husted, BS C&E General Studies 1967
James Jopski, BS Unknown 1967
Michael Kennedy, BS Business Administration 1969
James Kenny, BS Business Administration 1969
Marvin Kirby, MS Electrical Engineering 1960
Leigh Klinger, BS Metallurgical Engineering 1963, MS Engineering Management 1972
Herbert Knight, BS Chemical Engineering 1961
Leo Konkel, Cert. Business Administration 1960
Robert Lang, BS Electrical Engineering 1968
Jack Leeney, BS Business Administration 1964
Joseph Leone, MD Medicine 1967
James Linton, BS Electrical Engineering 1965
Barry Loigman, MD Medicine 1962
Nicholas MacHusak, BS Business Administration 1962
John Mahoney, BS Mechanical Engineering 1962
Edmund Markowski, BS Business Administration 1961
Donald Martin, MS Chemistry 1960
Thomas Meaney, MS Mechanical Engineering 1960
Edward Metz, BS Chemistry 1964
Marion Miller Kluger, MS Library Science 1969
Stanley Mills, BS Mechanical Engineering 1961
Jessie Moore Birtha, MS Library Science 1962
Richard Myers, BS Electrical Engineering 1962
Philip Noll, MS Electrical Engineering 1965
Joseph Papp, BS Electrical Engineering 1962
Thomas Quinlan, BS Mechanical Engineering 1965
Russell Richardson, MBA Business Administration 1966
Jack Rozwadowski, MD Medicine 1964
Dennis Salter, BS Physics & Atmospheric Science 1968
Vito Salvato, BS Mechanical/Industrial Engineering 1964
Victor Santapau, BS Mechanical Engineering 1964
Thomas Savidge, MD Medicine 1960
Theodore Schall, MBA Business Administration 1966
Melvin Schwartz, MS Engineering Management 1964
Jacqueline Scott Harris, MLS Library Science 1969
Mitchell Sisle, MS Electrical Engineering 1962
Kenneth Slack, BS Business Administration 1967
Anthony Smith, MS Mechanical Engineering 1960
Albert Solecki, MBA Business Administration 1967
Carole Spaeth White, RN Nursing 1960
John Straub, BS Electrical Engineering 1966
Camilla Tatem, MD Medicine 1962
Mary Tyson, BS Home Economics 1965
George Urbancik, BS Chemical Engineering 1962
Donald Vallere, BS Physics & Atmospheric Science 1969, MS Materials Engineering 1973
Arthur Weigard, BS Civil Engineering 1965
Richard Wolbach, BS Electrical Engineering 1965
Kenneth Ziegenfuse, BS Business Administration 1964
1970s
Victor Abdunnur, MBA Business Administration 1978
Nathaniel Alston, BS Physician Assistant 1974
James Barnett, BS C&E General Studies 1973, MBA Business Administration 1977
Cynthia Berg, MD Medicine 1974
Herbert Bergman, MD Medicine 1970
Richard Bounds, BS Civil Engineering 1970, MS 1980
Charles Bowers, MS Civil Engineering 1977
Henry Bromley, AS Nursing 1979
Michael Busky, MD Medicine 1973
Donna Cader Gerome, BS Nutrition & Food 1974
Robert Capalbo, MD Medicine 1978
Anthony Colantonio, BS Electrical Engineering 1975
Joseph Condlin, BS Electrical Engineering 1974
Jeffrey Cooper, MD Medicine 1973
Victor Davis, BS Electrical Engineering 1974
Carl Deirmengian, BS Electrical Engineering 1970
Nicholas Delsordo, MBA Business Administration 1973
Virginia Devlin Bolmarcich, MD Medicine 1971, MLIS Library & Information Science 1994
David Devacque, BS Accounting 1976
Anthony DeVirgiliis, BS Business Administration 1970, MBA 1976
John Di Carlo, BS Business Administration 1970
Edwin Dietrich, BS Business Administration 1970
John Dolanski, BS Electrical Engineering 1977
Edward Domino, BS Chemical Engineering 1973, MBA Business Administration 1984
Joseph Draganosky, MS Clinical Psychology 1975
Edward Dunn, MBA Business Administration 1974
Herbert Dutton, BS Electrical Engineering 1973
Richard Eggleton, PhD Library & Information Science 1978
Joseph Everhart, BS Electrical Engineering 1973
Robert Feldbaumer, BS Business Administration 1974
Karl Fickeissen, BS Mechanical Engineering 1971
Irvin Franklin, MD Medicine 1971
John Friel, MS Chemistry 1974
Edward Furman, BS Accounting 1976
Nancy Galbraith Washburne, MS Library Science 1970
Robert Garfinkle, BS Electrical Engineering 1975
Alan Greber, BS Business Administration 1976
Diane Guack Quinlan, Degree Unknown 1978
Donald Heim, BS C&E Industrial Relations 1975
E. Heintz, BS Business Administration 1970
Thomas Heller, BS Business Administration 1974
Howard Kane, BS Business Administration 1970
Julia Kiessling, BS Business Administration 1973
Bruce Kipp, Cert. Physician Assistant 1973
William Knecht, BS Electrical Engineering 1973
Paul Langner, MS Biomedical Engineering & Science 1973
Marilyn Lester Veldof, MS Library Science 1971
Patricia McMonagle Donahue, RN Nursing 1977
Ivan Miller, MD Medicine 1976
Bernadette Naughton DeArmond, MD Medicine 1970
Deborah Naulty, MS Library Science 1974
William Novitzky, BS Biological Sciences 1974
Ronald Petlev, BS Business Administration 1972
John Politis, MS Library Science 1973
Larry Pressman, MD Medicine 1974
Douglas Reed, BS Business Administration 1973
Carolyn Rowe Hale, MS Library Science 1976
Veronica Sarama, BS Business for Women 1970
Richard Sasin, BS Business Administration 1970
Alice Savage, MD Medicine 1972
Vadim Schaldenko, MD Medicine 1971
Norbert Schulz, BS Chemical Engineering 1970
Kurt Seglem, BS Business Administration 1975
Marjorie Seltzer Stanek, MD Medicine 1972
Christopher Siegl, BS Electrical Engineering 1977
Andrew Slivjak, BS Chemical Engineering 1976
Gerald Smith, BS Electrical Engineering 1973
Ronald Straub, MD Medicine 1973
Donald Strosnider, BS Business Administration 1970
Norma Strouse, MS Library Science 1975
Robert Wagner, MD Medicine 1972
Robert Wetherall, MS Library Science 1973
Crawford Williams, BS Mechanical Engineering 1972
John Woyurka, MS Graduate Urban Management 1974
1980s
Keith Addison, BS Electrical Engineering 1987
Donald Anderson, MD Medicine 1980
Lewis Bennett, AS Nursing 1984
Michael Berezin, BS Metallurgical Engineering 1981
Wendy Bolden, AS Nursing 1987
Mary Anne Bresser, MCC Clinical Chemistry 1981
Joel Bresser, MS Group Process & Group Psychology 1982, PhD Biological Chemistry 1985
Howard Crawford, MBA Business Administration 1980
Constance Etheridge Curry, BS Business Administration 1981
Alexis Finlay, MD Medicine 1981
Michele Fuller, BS Physician Assistant 1980
Edwin Guarino, Cert. Physical Therapy 1983
James Hansberry, MBA Business Administration 1985
Patricia Kleven, PhD Clinical Psychology 1988
Jeanne La Mont, MD Medicine 1980
Maureen Macrina Esposito, BS C&E General Studies 1985
Stephen Markowitz, MBA Business Administration 1986
David McDowell, BS Electrical Engineering 1985
Susan Newcomb, MD Medicine 1981
Kynam Nguyen, BS Chemical Engineering 1989
Julie Raymond, MD Medicine 1989
Mary Ryczak, MD Medicine 1980
Peter Sackaris, BS Accounting 1980
Lawrence Schrier, BS Business Administration 1983
Mani Sharma, MS Computer Science 1987
David Soll, BS Electrical Engineering 1980
David Taylor, MS Physics & Atmospheric Science 1988
Irma VanCatledge, MBA Business Administration 1981
1990s
Kevin Babbington, BS Electrical Engineering 1990
Michael Carnivale, BS Civil Engineering 1993
Edmund Davies, BS Civil Engineering 1999
Rich Dolan, BS Marketing 1992
Richard Eberharter, BS Accounting 1991
Tracey Gamble, BS Mental Health Technology 1999
Jennifer Happersett Prince, BS Film & Video 1994
Krista Hughes, MS Library & Information Science 1997
Marjorie Little, MS Library Science 1990
Paul Lynn, MBA Business Administration 1992
Donald Mullen, BS Production Operations Management 1994
Amy Rosenberg, BS Accounting 1994
Randolph Scott, BA Architecture 1997
Glenn Slater, BS Electrical Engineering 1993
Carey Smith Anderson, BS Marketing 1993, MS Molecular Biology 1997
Renee Stadler Armstrong, BS Commerce and Engineering 1993
Carolyn Wegfahrt, BS Emergency Medical Services 1993
2000s
Laura Barry, MSN Nursing 2009
Joseph Dougherty, BS Business Administration 2002
Stephan Dziadkowsky, BS Business Administration 2006
Nicolas Golato, BA Architecture 2001
Danielle Keating, MS Science of Instruction 2005
Jonathan Nagel, BS Biomedical Engineering 2007
Margaret O'Connor, MS Library & Information Science 2000
Sara Rosenstein, BS Design & Merchandising 2007
Christopher Trouts, BS Environmental Engineering 2003
2010s
Patricia Collins, BS Nursing 2016
John Davis, BS General Studies 2010
Victoria Edwards, BS Graphic Design 2014
Tonney Gardner, MBA Business Administration 2011
Kevin Radcliffe, BS Nursing 2018