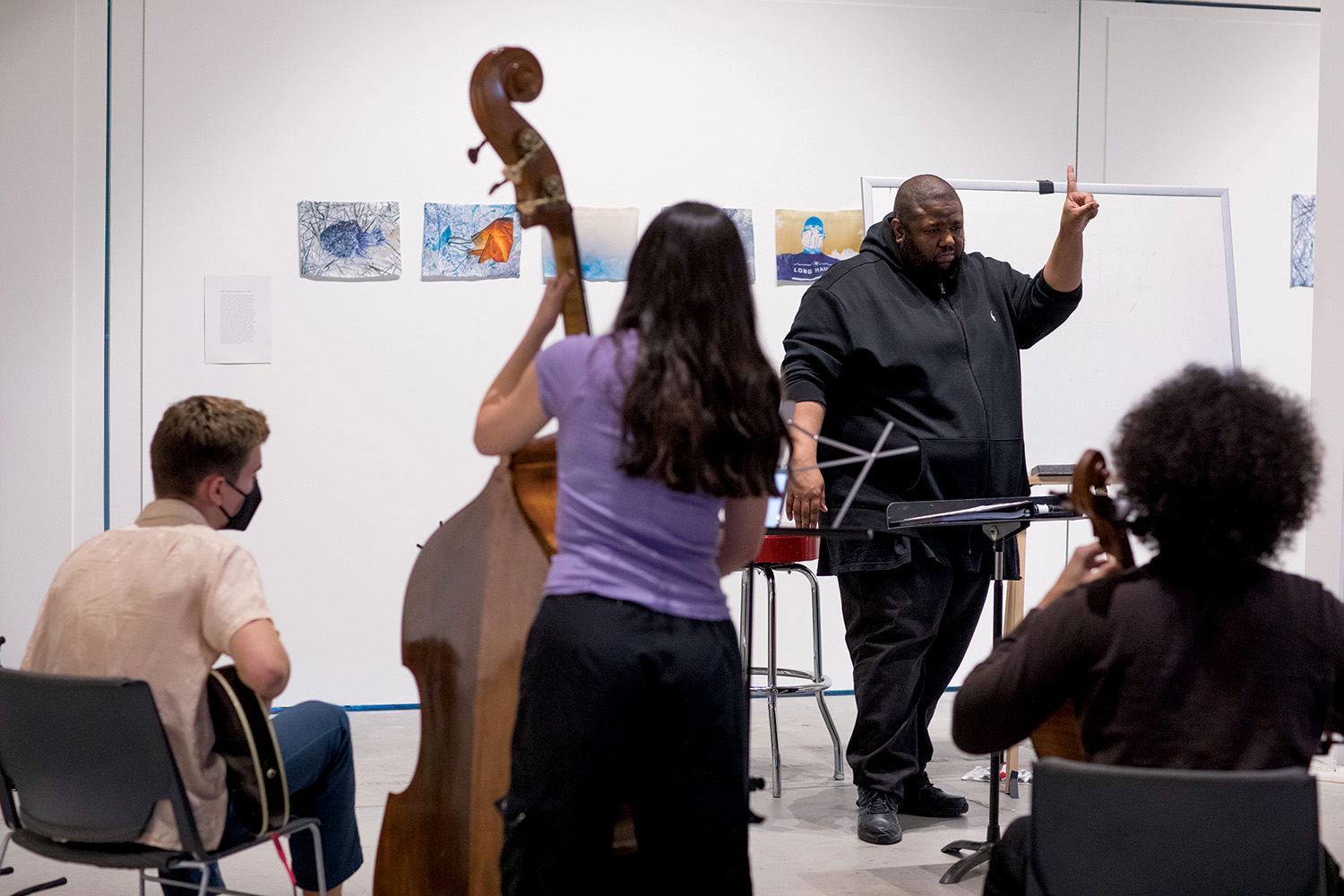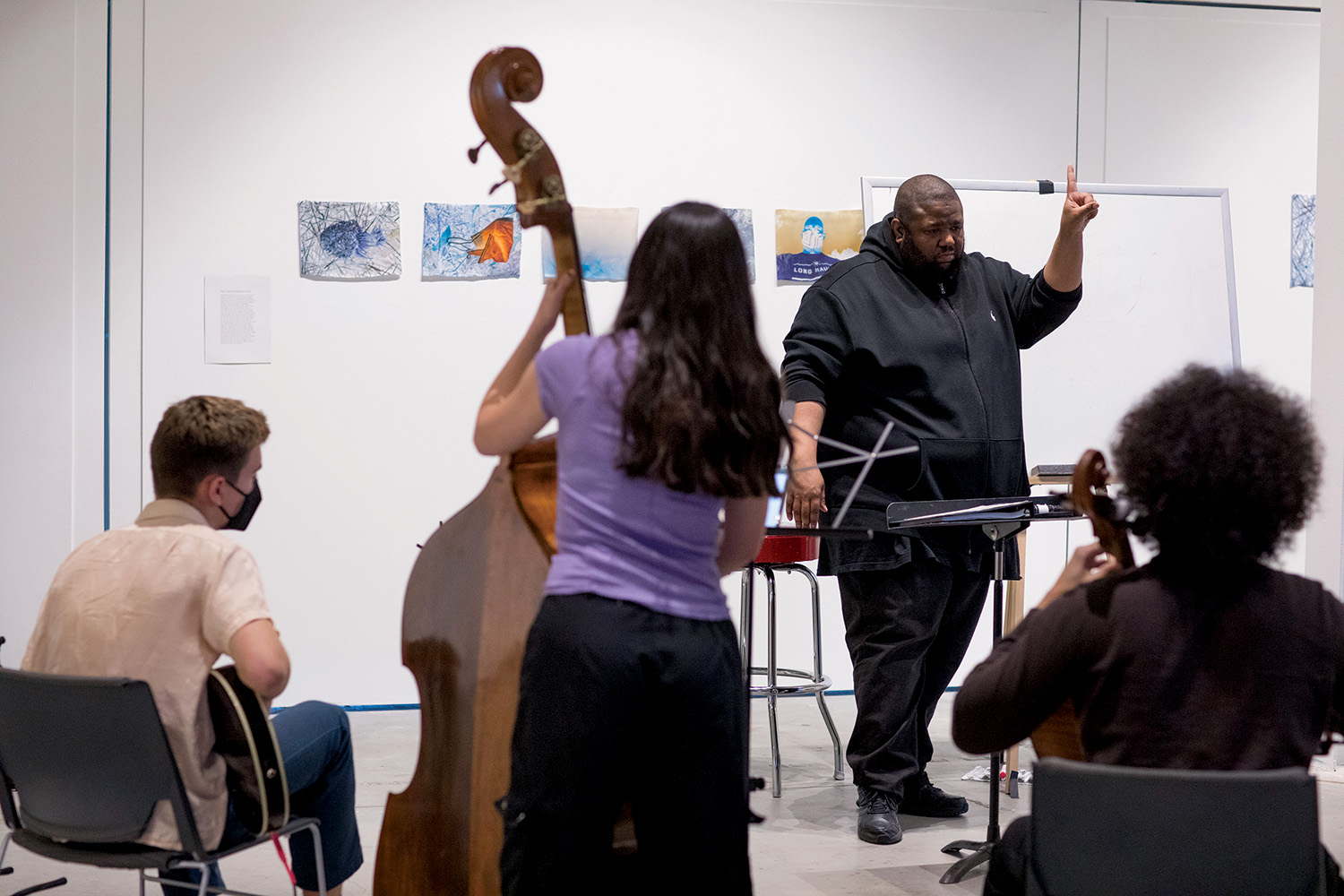 What would you do if professional musicians or singers asked you to join them in an impromptu performance on a Philadelphia street? Hundreds of city residents found themselves fielding such invitations when "Rehearsing Philadelphia" opened in the spring of 2022.
Presented by the Antoinette Westphal College of Media Arts & Design in partnership with the Curtis Institute of Music, "Rehearsing Philadelphia" engaged passersby to join accomplished musicians in public performances.
In Duet, singers were stationed at monuments and locations of collective memory throughout the city: Clark Park, Independence Historical Park and Love Park. They engaged passersby with the question, "Would you like to sing with me?" When the answer was yes, a short public rehearsal and performance ensued.
Unfolding in four modules, Solo, Duet, Ensemble and Orchestra, the project celebrated and elevated the city's cultural and sonic diversity after two years of pandemic-driven isolation.
Westphal College's Professor Miriam Giguere and the Curtis Institute's Mary Javian created "Rehearsing Philadelphia" in part to challenge western concepts of how an orchestra looks and sounds, reframing how we think about institutions, hierarchies and monuments, and redefining the position of music as socially engaged public art. The two drew generous support from the Pew Center for Arts & Heritage, which had never before funded an inter-institutional project.