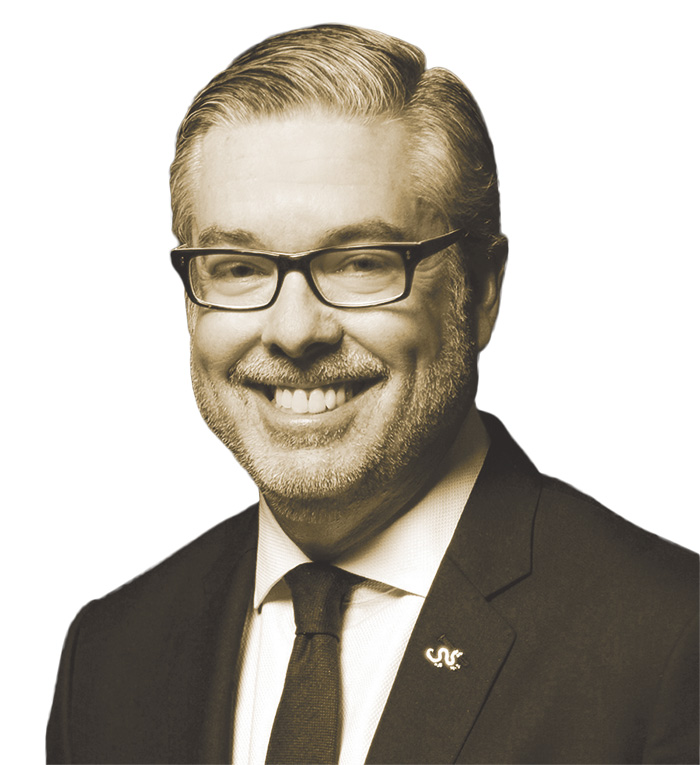 Our fifth annual "40 Under 40" list of young Drexel graduates coincides with the launch of a University branding campaign to raise greater awareness of our unique model of education — called "Ambition Can't Wait" — and it is fitting that we celebrate both together. The remarkable arc of achievement represented by the alumni you will meet on these pages says everything about the value of a Drexel education.
Our students are problem-solvers; they're entrepreneurial and impatient to succeed. They are developing smart faucets and new options for post-mastectomy reconstruction, exploring memory loss and Alzheimer's, creating cutting-edge graphic design, and managing a rock band's fan engagement, to single out a few. And there is a common thread for most: They were well on their way in their careers before they even grasped a diploma.
One after another in the pages that follow, they cite the unique power of their co-op experiences to prepare them for achievement. While still students, they built the prototypes, made the connections or published the papers that laid the groundwork for early professional successes. I include in this category doctoral candidate Kendra Ray, separately featured in this issue, who uses music therapy to help elderly patients afflicted with dementia reconnect with their memories. She is not yet out of school, yet her studies showing the effectiveness of music therapy in combatting depression are influencing nursing homes across the nation and as far away as Israel.
You may have already encountered Drexel's "Ambition Can't Wait" messages in the Philadelphia region, and in some national publications such as The Wall Street Journal — but I'm proud to know that the restless drive to succeed is something every Drexel graduate is already well aware of.
Sincerely,
John A. Fry / President