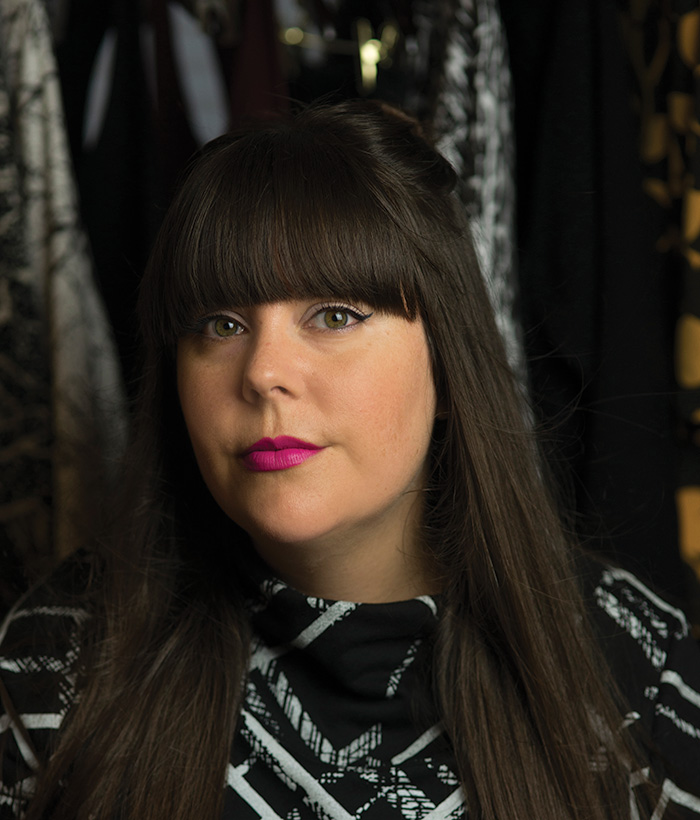 Age: 36
MS fashion design '08
Owner and founder, Lobo Mau
My Greatest Accomplishment
Starting my own clothing line has been the most difficult and most rewarding thing I have ever done. I actually started my line during my last year of school. I called it Lobo Mau, meaning "big, bad wolf" in Portuguese (my dad is from Brazil), and started working on concept, branding and logo ideas for class projects. Once I graduated I was mentally prepared to begin this lifelong journey. I began designing "secret sweatshirts," and I've really built my name on this concept — cool sweatshirts that can be worn virtually everywhere. I've shown at New York Fashion Week, sold to more than 30 stores, opened two boutiques, worked with Betabrand in San Francisco as a returning designer, have grown a really wonderful national clientele, and I now teach fashion at Drexel.
How Drexel Helped
The Fashion Design program prepared me to be a professional. I was able to train my eye to understand and appreciate what quality and precision look like. When I graduated, I had extremely high standards for every aspect of my business. With these skills I was able to get my foot in the door with boutiques, and from there I was able to grow.
Where I'll Be In Five Years
I'll have a small factory and textile printing facility where I will design and produce all of my pieces. Philadelphia women will have embraced slow fashion by this point, and they will be supporting local designers more than ever.