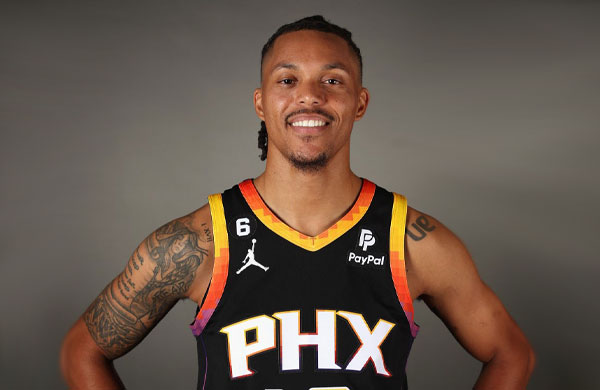 Damion Lee
BS Communications '15
Professional basketball player, Phoenix Suns (Phoenix, Arizona)
Age 30
My Greatest Accomplishment:
I dreamt of doing great things as a student-athlete in Drexel's Basketball program. Throughout my career at Drexel, I was fortunate enough to win 2012 CAA Rookie of the Year, CAA All-Second Team, CAA All-First Team and CAA All-Defensive Team, as well as Drexel's All-Time Leader in Free Throw Percentage. All of that hard work prepared me to become an NBA Champion in 2022.
How Drexel Helped Me:
The basketball program did a lot to mold me into the man I am today, including helping me learn and grow through perseverance. Drexel helped me understand that in life, whenever there is something that needs to get done, you just put your head down and work! Don't worry about others' opinions and don't compare yourself to anyone. Just know that hard work will always get rewarded.
Where I Hope to Be in Five Years:
Playing in the NBA for the next five years will allow me to continue living out something that was once a dream but that remains a reality! By staying true to who I am and what I am about, everything will take care of itself.
The Change I Would Most Like to See in the World:
Let positivity outweigh negativity. There is so much fun in living with joy and enjoying life for whatever it brings. See the glass as half full, rather than half empty!