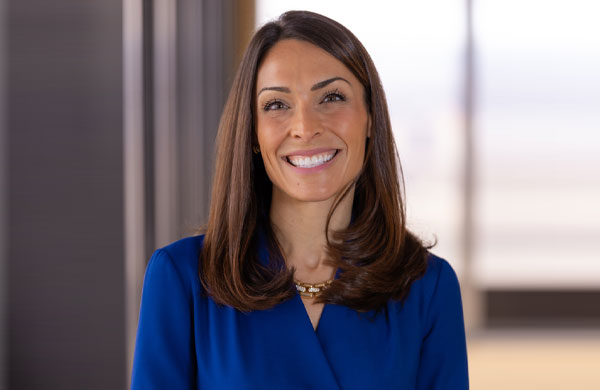 Alison V. Beam
JD '13
Age 36
My Greatest Accomplishment:
It has been gratifying, both as acting secretary of health for Governor Wolf and in my current role at the UPMC, to vision, craft and implement programs that improve the health and well-being of others. Being in the health care field during an unprecedented global pandemic was an incredible learning experience, only furthered by an opportunity to serve as part of governmental response to the crisis. The magnitude and nature of our health care system requires tireless dedication to advance policies that evolve health care delivery and improve the health of our communities.
How Drexel Helped Me:
Drexel provided an education grounded in pragmatism and the application of skills learned in the classroom. That pragmatism supported me through many challenges and decision points, as it drove analytical processes built on anticipation of unintended consequences, prediction of others' reactions and strategic positioning in the long term. Translating textbook education to real-life circumstances is a unique addition of value that Drexel offers.
Where I Hope to Be in Five Years:
My hope is to be in a position to positively affect the health of our community and beyond. There is untapped potential in the prospect of bringing together the public and private sectors, and building a selfless collective aimed at improving individual and community health. To be in a position to unleash that opportunity would be a tremendous responsibility, but it would represent an incredible fulfilment of my values.
The Change I Would Most Like to See in the World:
Communities that value comprehensive health. We have a unique opportunity to reflect on the lessons learned during a pandemic, when each of us reconsidered our priorities and perspectives on our health. Now that we have all experienced and witnessed multiple social impacts on our health, we must shift how we address and improve health.