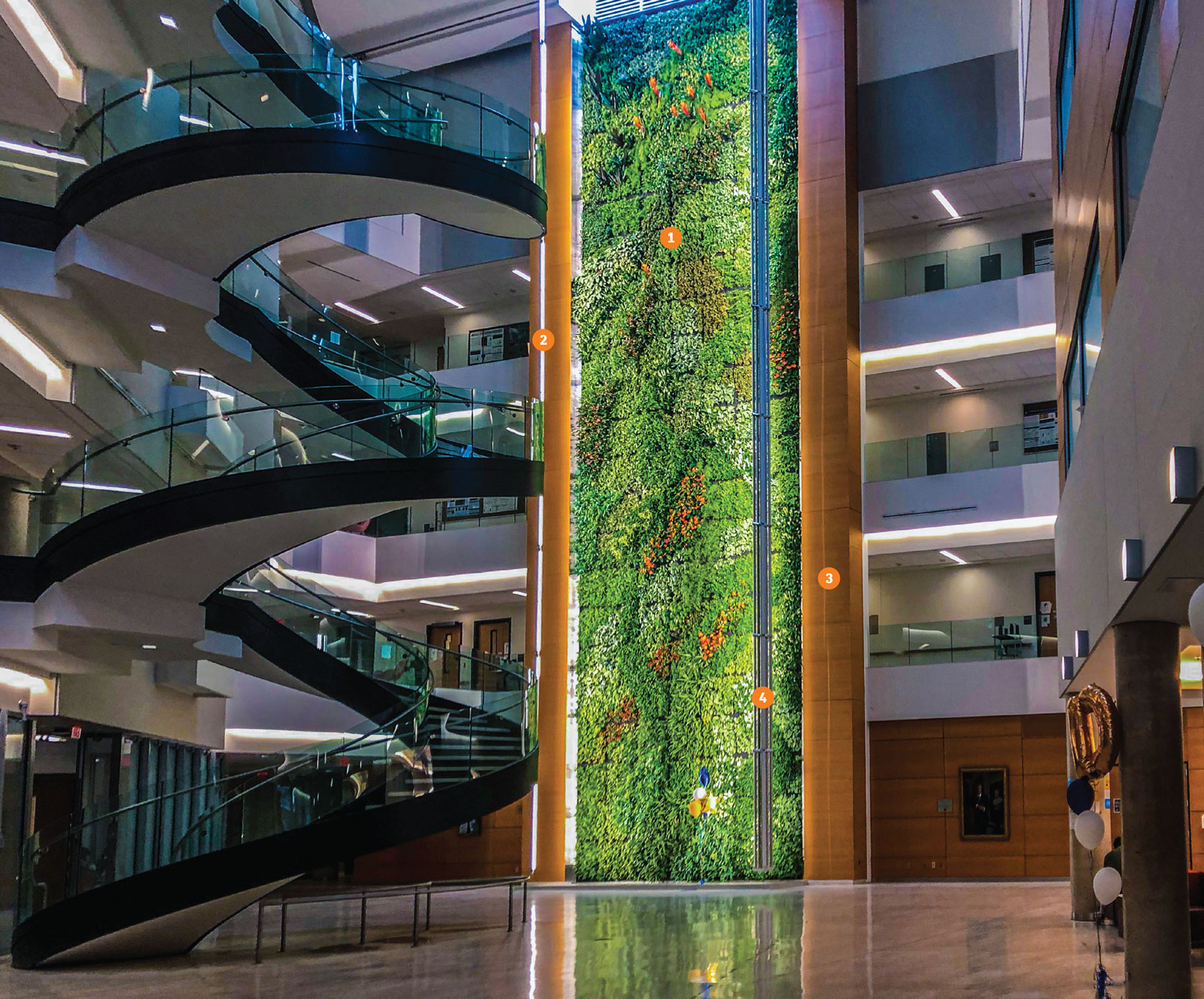 Ten years after it was installed as the largest living biofilter in North America, Drexel's Biowall was successfully renovated and updated over the fall and winter to be greener than ever — in every sense of the word.
Now, the five-story structure in the Papadakis Integrated Sciences Building showcases a larger and more diverse array of plants, arranged in a colorful weaving pattern that also groups together plant materials with similar irrigation needs. A new, 100 percent efficient watering system reuses water and protects the Biowall's structure, which was also replaced and fortified. The new lighting system brings a softer wash of light to the structure.
The seven-month renovation began in 2021 during a university-wide Climate Year initiative. In a 2021-themed twist, supply chain issues stemming from the pandemic caused delays in the shipping and receiving of parts, including microchips and sensors used in the lighting fixtures, as well as some of the plants themselves.
With the conclusion of the seven-month project, these improvements will allow the Biowall to continue as a colorful and noticeable campus landmark for Drexel Dragons. In this case, it's a clear sign that blue and gold makes green.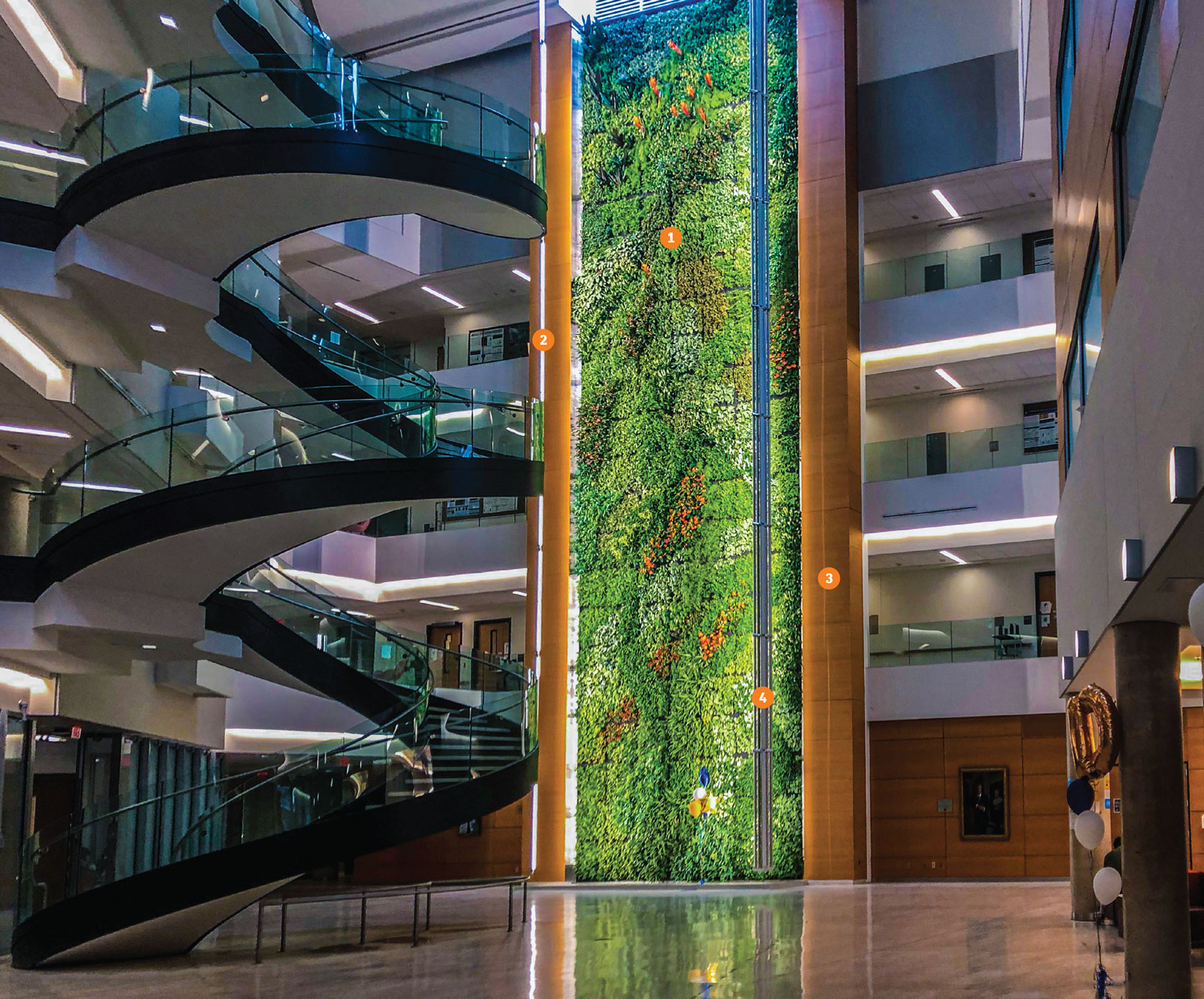 1. THE PLANTS
Chinese evergreens, lipstick plants, flamingo flowers and various types of philodendrons and ferns are among the species and cultivars on display. The new Biowall has more than twice the number of plants it used to: 6,762 plants from 26 different species, up from 12.
2. THE LIGHTING
The previous lighting system sometimes caused the plants to dry out and die prematurely. Drexel partnered with Norway-based Intravision Group to design and manufacture a specialized light wash better suited to the Biowall.
3. THE PANELING
The original watering system damaged the structure's wood panels over time. The renovations replaced the damaged panels and added stainless-steel trim and flashing along the 80-foot-high, 20-foot-wide perimeter to prevent water.
4. THE WATER
Between 80.5 and 161 gallons of water pass through the living wall every day. The efficient irrigation system was designed by EcoWalls to prevent overflow. Each panel receives approximately half a gallon of water one or two times a day. Water not absorbed by plants is captured, treated and then returned to the tank for reuse.