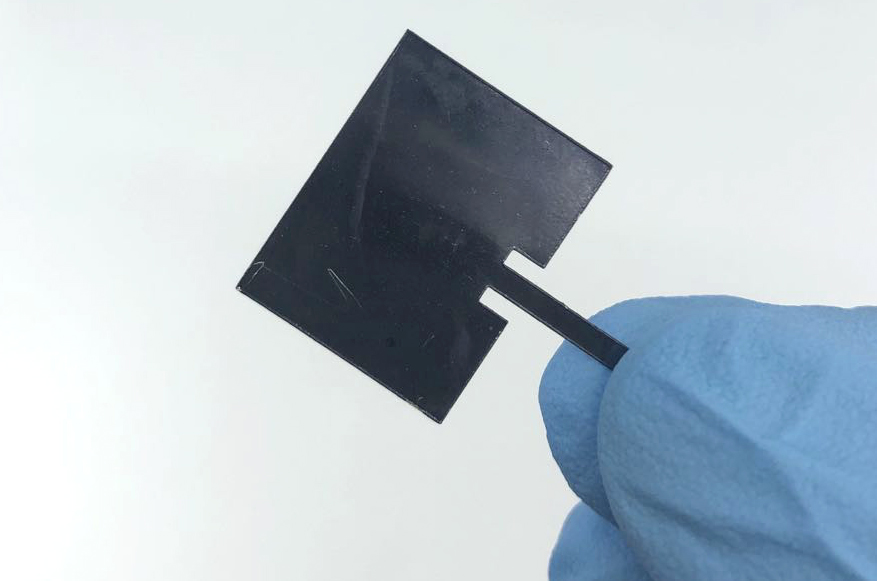 Spray-On 5G Antennas
Engineering
Researchers studying MXene — a new two-dimensional material invented at Drexel — have created spray-on antennas that are robust enough to use in mobile devices on 5G bandwidths. The MXene antennas perform nearly as well as the copper antennas found in most mobile devices on the market today, but at a fraction of their thickness and weight. Read More.
A New Way to Defeat Cancer Cells
MEDICINE
College of Medicine researchers are investigating a method of destroying cancer cells by exploiting "synthetic lethality," which is caused by deficiency in the DNA damage response pathway. By targeting a protein that is essential for repair of DNA damage in some types of cancer cells, but not in normal tissues, the researchers seek to prevent cancer cells from repairing themselves and proliferating. Read More.
Philadelphia's War Against Cancer
PUBLIC HEALTH
Significant disparities can be found in cancer rates and outcomes across the city, according to "State of Cancer in Philadelphia." The report from Drexel's Urban Health Collaborative is the first of its kind to give a comprehensive, interactive overview of cancer incidence, screening and mortality data in Philadelphia by race and sex for different cancer types. Read More.
Life on the Spectrum
AUTISM
The A.J. Drexel Autism Institute has released its sixth report in its National Autism Indicators Report series, one of the most holistic assessments of what health and health care look like across the life course for people on the autism spectrum. Read More.
The Home and Health Connection
PUBLIC HEALTH
A study published in SSM Population Health of 23,692 adult Philadelphians found that those living in low socioeconomic status neighborhoods were more likely to have kidney disease than those in higher socioeconomic status neighborhoods. "Our finding should be a call to health providers to integrate knowledge about their patients' environments in their care processes," said Meera Harhay, an associate professor of medicine in the College of Medicine and the Dornsife School of Public Health. Read More.
---
For more about Drexel's research enterprise, see EXEL Magazine at exelmagazine.org.