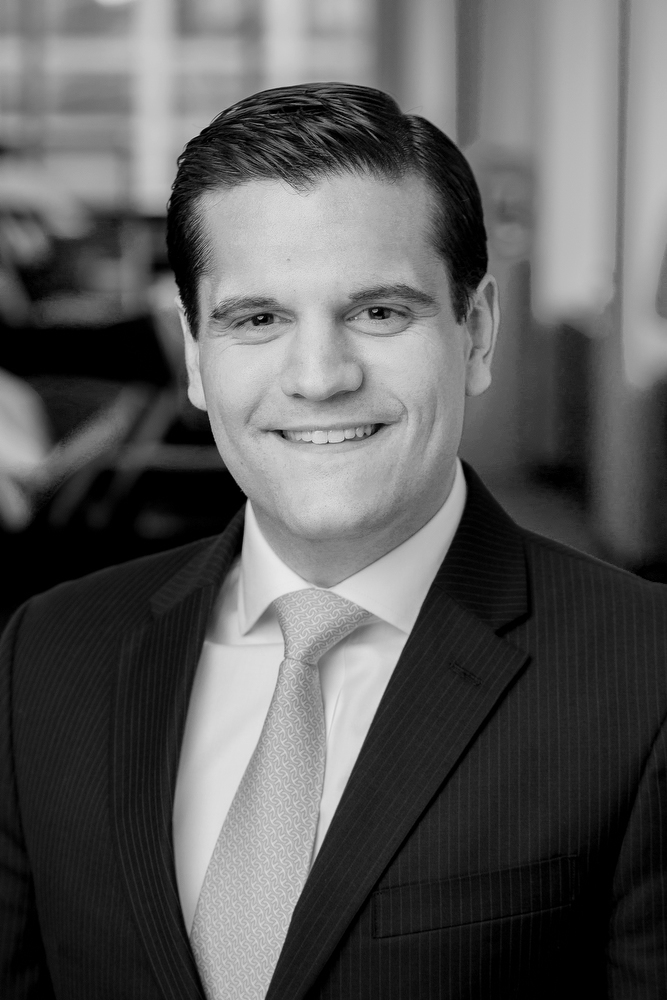 Michael Angelos, 33
BS finance '11
---
Vice president, Goldman Sachs (New York)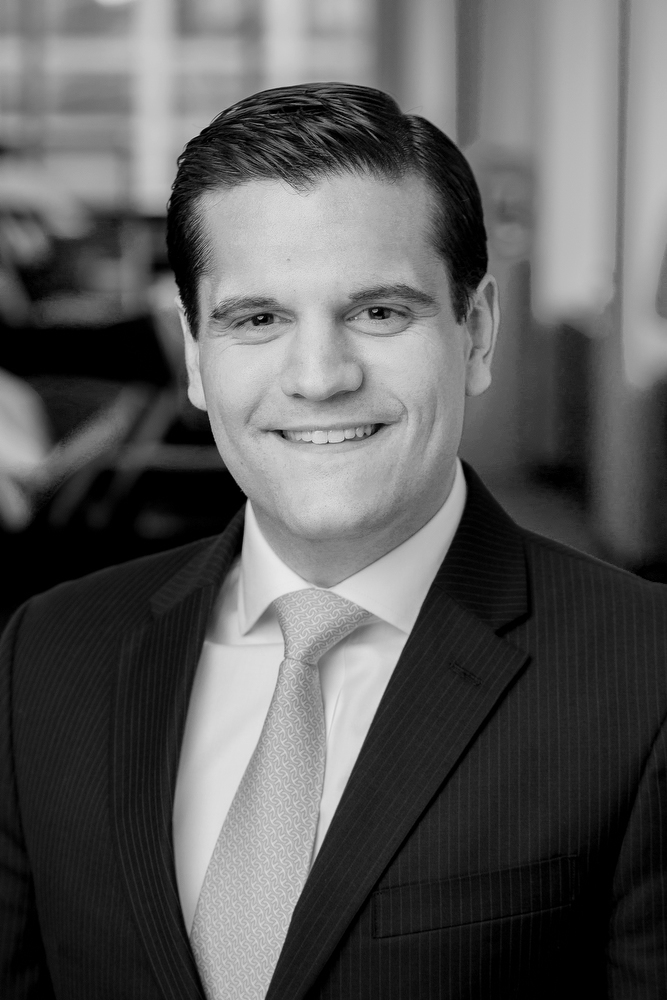 Not many people get three chances to figure out what they want to do for a living. As part of Drexel's co-op program, Michael Angelos received exactly that — spending time at a tripartite of leading institutions: Comcast, Susquehanna International Group and Goldman Sachs. It was 2008, during the height of the financial recession, and the experience was invaluable. "I learned instrumental career lessons in leadership during a time of crisis that simply cannot be taught in a classroom setting," he recalls. Even though it was a time when career options were limited, Angelos always found a way to make the most of his opportunities — and it was his final destination at Goldman where he built a home. Today, as a vice president in private wealth management, he co-leads one of the largest and fastest-growing teams in the country and serves as advisor to leading entrepreneurs and executives, supporting both them and their businesses in achieving their goals. Angelos credits his successes to focusing on long-term goals, studying the industry and cultivating relationships. "The path along the way had no shortage of failures," he recalls. "However, by celebrating the small wins, learning from the mistakes, and continuing to persevere, I believe that embracing the journey itself is the greatest accomplishment any of us can have." Determined to give back to the program that launched his career, Angelos has been indispensable in recruiting Drexel students out of the co-op program in Philadelphia. He hosts Dragons at Work receptions at the New York City Goldman Sachs office and serves on the LeBow College of Business Dean's Advisory Board. In many ways, the pandemic has mirrored his early work experience. "I encourage students to really study the impact of the coronavirus, as well as how leaders reacted to the crisis, so that they are prepared to lead when their time comes," he said in a recent interview with LeBow College of Business.
In his own words…
My Greatest Accomplishment: When I stepped foot into my Towers dorm room for the first day of my freshman year, not only was I unaware of how to get to class, I was also unsure of what I wanted to study. However, a few things were certain: I never imagined that I would become the first ever Drexel co-op to have built a business within Goldman Sachs Private Wealth Management. I never imagined that I'd co-lead the largest single team of Drexel alumni at Goldman Sachs. I never imagined that I'd help create an Educational Development Program to enhance the experience for Drexel co-ops during their six months at the firm. Finally, I never imagined that the girl I'd meet at Drexel just a year later would be my rock through it all.
How Drexel Helped Me: The Drexel Co-op program was invaluable and not only provided me the chance to apply my academic learning in a corporate environment, but more importantly it allowed me to reflect on each of my co-ops to determine a career path that ultimately aligned well with my passions and skill set. Along each step of the way I built relationships with both professional and academic mentors who helped guide me.
What Success Looks Like to Me: Success comes in many forms (work, family, health, community, etc.) and can evolve as you go along in your journey. However, for me, the foundation of success is based on three factors: 1) finding your passion where you wake up energized and excited to tackle each day, 2) making progress toward the goals you choose to set for yourself, whatever they may be, and 3) mentoring, inspiring and empowering others to pursue and achieve their own objectives.
How the Past Year Has Influenced Me: I've been inspired by my colleagues and community. From a business perspective, my teammates' quick adaptation to the working-from-home environment provided clients a seamless transition during a time when coordination was vital. From a community perspective, the "call to action" by our healthcare workers, and our neighbors, nonprofits and companies, who all came together to support those families in need. As I look around, I see no shortage of heroes doing their part. This led my wife and I to participating in the UNcathlon event for Special Olympics Pennsylvania, an organization we care about which was struggling during COVID. We intend to make this an annual tradition.
My Top Post-Pandemic Plan: Making my first visit to the beaches of Normandy to pay tribute to one of my heroes, my grandfather. Then taking my 2-year-old son to Disney World to meet his hero, Maui.