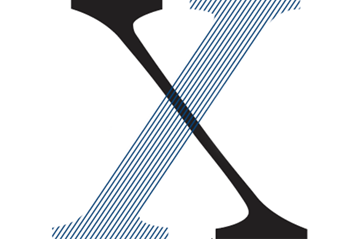 70s
Philip Lempert, BS marketing '74, founder and editor of Supermarket Guru, was quoted in the Philadelphia Inquirer regarding the changing trends of food shopping and consumption through Covid-19. He predicts that, long-term, stores will be half the size they are now, and may require customers to shop by appointment to prevent crowding.
90s
Ron Aryel, MD, HU '93, as a member of the City of Reno's COVID-19 Task Force and Data subcommittee, helped to develop a COVID Risk Meter that forecasts local infections and hospital capacity up to 10 days in advance, as reported in the Reno Gazette Journal.
Jim Bean, BS accounting '91, and his wife shared lessons they learned operating Brand, their newly acquired Napa Valley winery, during the pandemic in an article on CNBC.com. The pandemic pushed them to pivot to virtual wine tastings aimed at CEOs and executives and to create a "buy one, give one" sales model where customers can gift a free bottle to a first-responder or a teacher.
Michele Finizio, MS science of instruction '95, wrote an opinion piece titled, "How Important is the New Jersey Marijuana Law?" for a Gloucester City, New Jersey, online news magazine. "New Jersey enacting this law places a lot of pressure on Pennsylvania and New York to legalize the recreational use of marijuana for adults," she wrote.
Dan McCormick, BS finance '90, wrote and starred in a new radio play, Gravediggers, that was broadcast on KUNM's Radio Theatre Hour in a two-part series with interviews in January 2021.
00s
Pam Dalton, MPH '04, a researcher at the Monell Chemical Senses Center in West Philadelphia, and College of Medicine Chairman Robert T. Sataloff were featured in a Philadelphia Inquirer article about the science of nasal health. They warn that the nose is a very effective filter against pathogens but does not work as well in dry cold weather, and they recommend increasing hydration and humidity to maintain good nasal health.
Francesca Galarus, BA communications '09, and her business partner plan to open an urban winery, Mural City Cellars, in the Kensington section of Philadelphia in January 2021. They aim to work with local growers and producers in curating their collection.
Rannette Schurtz, MD '01, a private practice doctor in Downingtown, Pennsylvania, expressed that many private practice doctors and medical personnel outside of large hospital systems have been left out of the COVID-19 vaccine process, in a Philadelphia Inquirer article. She describes how she was only able to get a vaccine through consistent work by her practice's administration reaching out to the local hospital.
Barbara Simon, MD '00, an endocrinologist at Thomas Jefferson University Hospital, was quoted in a Philadelphia Inquirer article about the rise of Alzheimer's and diabetes deaths in Pennsylvania and New Jersey. She says some of the most significant factors are economic stress, a lack of access to affordable medication, and a fear of seeking medical treatment from an already overburdened medical system.
10s
Rabiah Asif, MPH '19, was profiled in Community News for her work to slow the COVID-19 pandemic as a public health official in Lawrence Township, where she handled the township's contact tracing and contact monitoring. More recently, she started a new position as the City of Philadelphia's contact tracing coordinator.
Drew S. Banin's, BS computer science '16, company Fishtown Analytics was featured in the Philadelphia Business Journal's "7 Philadelphia-area tech firms to watch in 2021." His 4-year-old startup, which makes an open-source analytics engineering tool, raised over $42 million in two funding rounds last year.
Rafael Ilishayev, BS legal studies '15, and Yakir Gola's (Attended) company GoPuff is expanding its home delivery service to include at-home COVID-19 test kits. The company has partnered with Purlab, a coronavirus testing company based in New York, to distribute the saliva tests in more than 500 cities across the country.
Hayden O'Rourke, BS teacher education '19, who teaches social studies at Wagner Middle School in Philadelphia, was quoted in a Philadelphia Inquirer article about how educators are trying to explain the events at the U.S. Capitol to students. "What's your definition of a leader? Should the President be doing this, or should he be doing something else?" he asked his students.
Buck Ryan's, BS mathematics '11, company Crossbeam was featured in the Philadelphia Business Journal's "7 Philadelphia-area tech firms to watch in 2021." Crossbeam, which makes a Software-as-a-Service platform that allows companies to securely share data to build or improve inter-company partnerships, has now raised $40.8 million and plans to increase staff.
20s
Amanda Forastieri, BS fashion design '20, won the 2020 Supima Design Competition with her bold, vibrant clothing collection Utopia, presented during the contest's digital runway show on Sept. 10, 2020. Emerging designers created women's evening wear made exclusively from donated Supima cotton fabrics, with the winner taking home $10,000 to kick-start their design career.