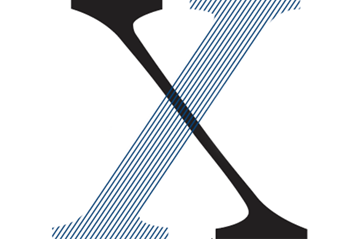 60s
Stewart M. Weintraub, BS business administration '68, a shareholder and State and Local Tax Practice Chair Emeritus at Chamberlain Hrdlicka's Philadelphia firm, was named Lawyer of the Year in the 2021 edition of "The Best Lawyers in America."
70s
Joanne Barone Dragun, BS home economics '72, MD, HU medicine '88, medical director of GenesisCare in Jacksonville, Florida, was named president of the American College of Radiation Oncology.
Mindy Solkin, BS fashion design '77, personal stylist at Macy's in Center City, Philadelphia, has been appointed the Philadelphia regional director of Fashion Group International.
Jonathan Tabas, BS civil engineering '74, was appointed to the PA Registration Board for Professional Engineers, Land Surveyors & Geologists by Governor Wolf.
80s
Martin G. Belisario, BS mechanical engineering '85, of intellectual property law firm Panitch Schwarze Belisario & Nadel LLP, was named among the 2021 Best Lawyers.
Lorraine Trubin Drobny, BS retail management '81, was appointed as the first female in the Abramson Senior Care's 155-year history to serve as chair of its board of trustees.
Elaine Elbich, BS civil engineering '88, received the March of Dimes Service to Humanity award.
Mark Fischer, BS economics '82, was installed as pastor of First Lutheran Church, Portage, Pennsylvania in March 2020.
Cynthia Stoltzfus Helm, AS, HU physician assistant '84, MEd '91, graduated in 2020 from Rocky Mountain University of Health Professions with Doctor of Medical Science degree in medical education and a doctoral certification in leadership and administration.
John Luciani, BS civil engineering '82, president of First Capital Engineering Inc., is now certified as a Professional Traffic Operations Engineer.
Robert Maddalon, MD, MCP medicine '80, became a partner in Florida Orthopedic Institute with the merger of Orthocare Florida and FOI, making FOI the largest orthopedic group in Florida. Maddalon was a founding member of Brandon Orthopedics and Orthocare Florida.
Anthony Stanowski, MS marketing '89, president and CEO of The Commission on Accreditation of Healthcare Management Education, was awarded the American College of Healthcare Executives Senior-Level Healthcare Executive Regents Award by the Healthcare Leadership Network of the Delaware Valley.
William T. Thomsen, MS engineering management '85, senior vice president and COO of National Services and president and CEO at Urban Engineers of New York, was recognized as the 2021 Delaware Valley Engineer of the Year during Delaware Valley Engineers Week.
90s
Christine Bombaro, MS library and information science '95, wrote "Diversity, Equity, and Inclusion in Action: Planning, Leadership, and Programming," published by the American Library Association.
Michael Ceritano, MBA business administration '95, was promoted to COO of the Americas for GSP Automotive Group, a manufacturer of auto parts for the global aftermarket. Certiano is responsible for all commercial and operational activity in North and Latin America.
Michael Cirafesi Jr., BSCAE commerce and engineering '98, joined Anexinet, a business management consultation firm, as executive vice president and general manager.
Sean Dempsey, BS marketing '94, was named the eastern regional manager and is responsible for the tactical and operational oversight of multiple companies in the Xebec family.
Jason H. Gart, BS history and politics '94, director of litigation research at History Associates Incorporated in Rockville, Maryland, was appointed to the National Archives and Records Administration's 2020¬–2022 Freedom of Information Act Advisory Committee.
Christopher Gibbons, BS accounting '94, published his first book, "Soldiers, Space, and Stories of Life." Gibbons, a freelance writer for more than 20 years, has compiled 78 of his published stories for the book, many of them initially published in the Philadelphia Inquirer and Daily News.
Kenneth Korber, BS physician assistant '91, authored "Grace's Rockin' Roll Adventure," a children's book that connects music and early elementary reading, science and math.
Alexander Lawrence Jr., BS electrical engineering '92, was appointed by the Supreme Court of California as vice chair of the State Bar's Committee of Bar Examiners.
Robert Mankowski, BS civil engineering '91, senior vice president of Digital Cities, Bentley Systems, was named to the executive board of the World Geospatial Industry Council.
Daniel McCormick, BS finance '90, broadcast "Gravediggers," a radio play presented by Cape May Stage, on KUNM's Radio Theater Hour.
Andrew Oltmans, BS chemical engineering '98, registered patent attorney, joined Saxton & Stump's intellectual property practice.
Laura Petrovich-Cheney, MS fashion design '93, had work selected for the Toledo Museum of Art's exhibition, Radical Tradition: American Quilts and Social Change.
Gina Furia Rubel, BS corporate communications '91, founder and CEO of Furia Rubel Communications Inc., has been inducted as a Fellow into the College of Law Practice Management.
John Simmons, BS electrical engineering '92, of intellectual property law firm Panitch Schwarze Belisario & Nadel LLP, was named among the 2021 Best Lawyers.
Frederick Sloan, BS chemical engineering '97, MBA business administration '04, chief operating officer of TACenergy, a division of TAC – The Arnold Companies, was elected to the board of directors for the Society of Independent Gasoline Marketers of America.
Nicole Thorne Jenkins, BS accounting and finance '92, was appointed the John A. Griffin Dean of the McIntire School of Commerce at the University of Virginia.
Daniel Zelazny, MD, HU medicine '94, was named program director for the Orthopedic Surgery Residency program at Westchester Medical Center and advisory dean at the New York Medical College.
00s
Tricia Ferdinand Clarke, BA communications '06, was appointed to program coordinator at the Jersey City Free Public Library, the largest municipal library in New Jersey.
Kelly Conaboy, BA English '09, held a virtual launch for her book, "The Particulars of Peter: Dance Lessons, DNA Tests, and Other Excuses to Hang Out with My Perfect Dog."
Sean Corgan, JD law '09, was promoted to vice president and general counsel at La Salle University.
Madhuri Sinha Dholakia, MD medicine '02, authored "The White Coat Diaries," about a young doctor's struggle to survive residency, love and life.
Faith Dyson-Washington, MS clinical psychology '03, PhD '06, MBA business administration '20, was named CEO of Community Behavioral Health, a division of Philadelphia's Department of Behavioral Health and Intellectual Disability Services.
Lauren Johnson, BS design and merchandising '05, celebrated the one-year anniversary of her business, The Hyacinth Group, an agency that explores digital solutions that work for both the client and the consumer.
George Poulin, BARCH architecture '07, was appointed one of the partners and owners of Strada, a cross-disciplinary design firm where architects, interior designers, landscape architects, graphic designers, and urban designers collaborate closely both internally and externally with clients to create extraordinary places for people.
Bijal Shah-Creamer, BS chemical engineering '03, of intellectual property law firm Panitch Schwarze Belisario & Nadel LLP, was named among the 2021 Ones to Watch in the 2021 edition of "The Best Lawyers in America."
Stephen Starks, BS biological sciences '01, now serves as counsel of Bryan Cave Leighton Paisner LLP.
Jihan Woods, '09, MD medicine '13, created an app, Find Black Santa, that helps parents find a black Santa near them. Her mission is to provide families with access to positive cultural imagery, diversify the meaning of Christmas and spread joy each holiday season.
10s
Leah Zenou Altman, JD law '14, is a partner with the newly rebranded Vaughan Baio & Partners in Philadelphia. Altman's practice focuses on complex civil litigation, primarily representing clients in construction, commercial motor vehicle, product liability and premises liability matters.
Orsola Amati, BA communications '19, launched LE ORSINE, a shoe and sock brand based in Milan, Italy.
Kamelia Aryafar, MS computer science '11, PhD '16, director and engineering head of retail solutions in Google Cloud AI, was appointed to the board of directors of The Jed Foundation — a nonprofit that protects emotional health and prevents suicide for our nation's teens and young adults.
Brielle Ferguson, PhD neuroscience '18, cofounder of BlackInNeuro, made the Forbes 30 Under 30 List. Ferguson has identified a particular cell in the brain that could help lead to a better understanding of psychiatric disorders such as schizophrenia and autism, as well as new therapies.
Jorge Fortin-Mejia, BA communications '19, was offered a Fulbright U.S. Student program grant to Brazil from the U.S. Department of State and the J. William Fulbright Foreign Scholarship Board.
Kate Hynes, BS business administration '10, was elected to partner of Stock and Leader LLP, effective January 1, 2021.
Matthew Jurasek, BS music industry '15, has held an accomplished career as a lead publicist for Kamasi Washington's "The Epic," and has worked on numerous GRAMMY-nominated/winning projects including Branford Marsalis, Cecile McLorin Salvant, Gretchen Parlato, Christian Sands, Chucho Valdes (Latin Grammy), Regina Carter, Theo Croker, Billy Childs, Joey DeFrancesco, John Beasley, Nate Smith, Kurt Elling, Ranky Tanky, Bill Charlap and more.
Kelsey Knish, JD law '16, joined Capehart Scatchard as an associate in its Mt. Laurel, New Jersey, office.
Julia McGrath, MFT family therapy '19, launched Aligned Life Therapy (ALT), a virtual psychotherapy practice serving young adults throughout Pennsylvania. ALT approaches therapy with a social justice lens, incorporates mindfulness and self-compassion into the therapeutic process.
Virginia Ralls, JD law '16, was named the 2020–2021 AFI Coast Guard District 8 Military Spouse of the Year. Ralls uses her education in law to help military members and their families deal with family law issues.
Katie J. Reilly, BS music industry '11, MBA business administration '11, campaign director at UltraViolet, published an article in Teen Vogue, Texas Republican Leadership Failed Disabled People During Winter Storm Disaster.
Danielle Schroeder, BS/MS civil engineering '17, was honored with the Community Outreach and Service Award for 2020 from the Philadelphia Section of the American Society of Civil Engineers.
Joe Stolarick, MLIS library and information science '18, works for the New Orleans Jazz & Heritage Foundation as a digital archivist.
Thom Wall, MS arts administration '15, published "Juggling: What It Is and How to Do It."
20s
Isabelle Betancourt, MS communications '19, curatorial assistant of entomology at the Academy of Natural Sciences, was offered a Fulbright U.S. Student program grant to Indonesia from the U.S. Department of State and the J. William Fulbright Foreign Scholarship Board.
Bruce Walck, BARCH architecture '00, was promoted to president of Powers Brown Architecture, the first president in the firm's 21-year history.
Baby Dragons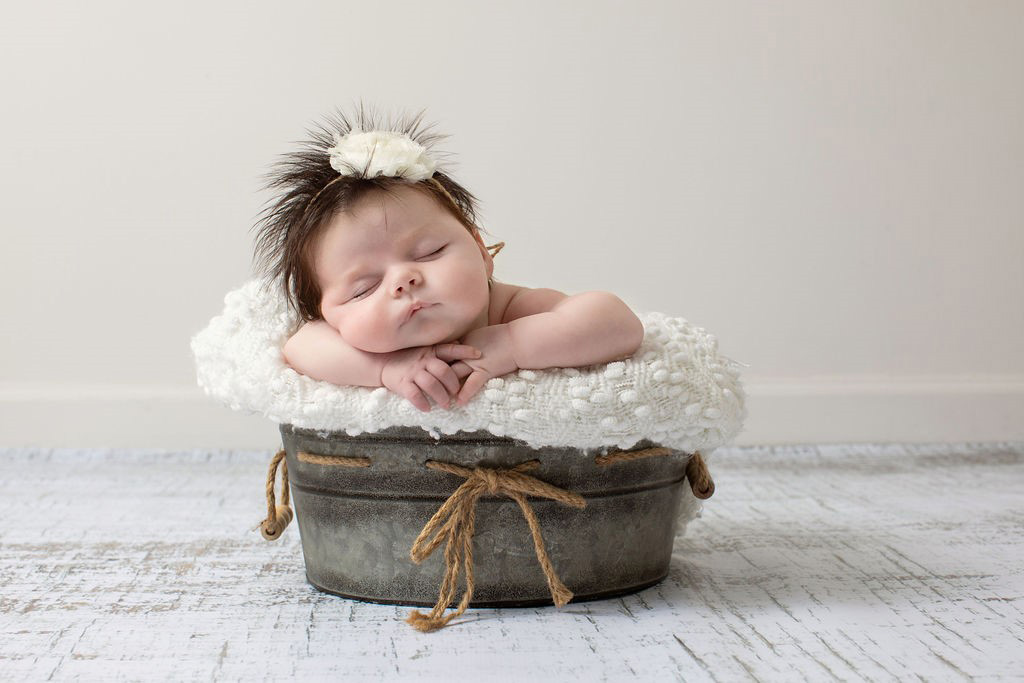 Jorge Fresneda Fernandez, PhD business administration '17, and Chelsey Hill, PhD business administration '18,
welcomed their daughter, Carlota Helena, on May 14, 2020.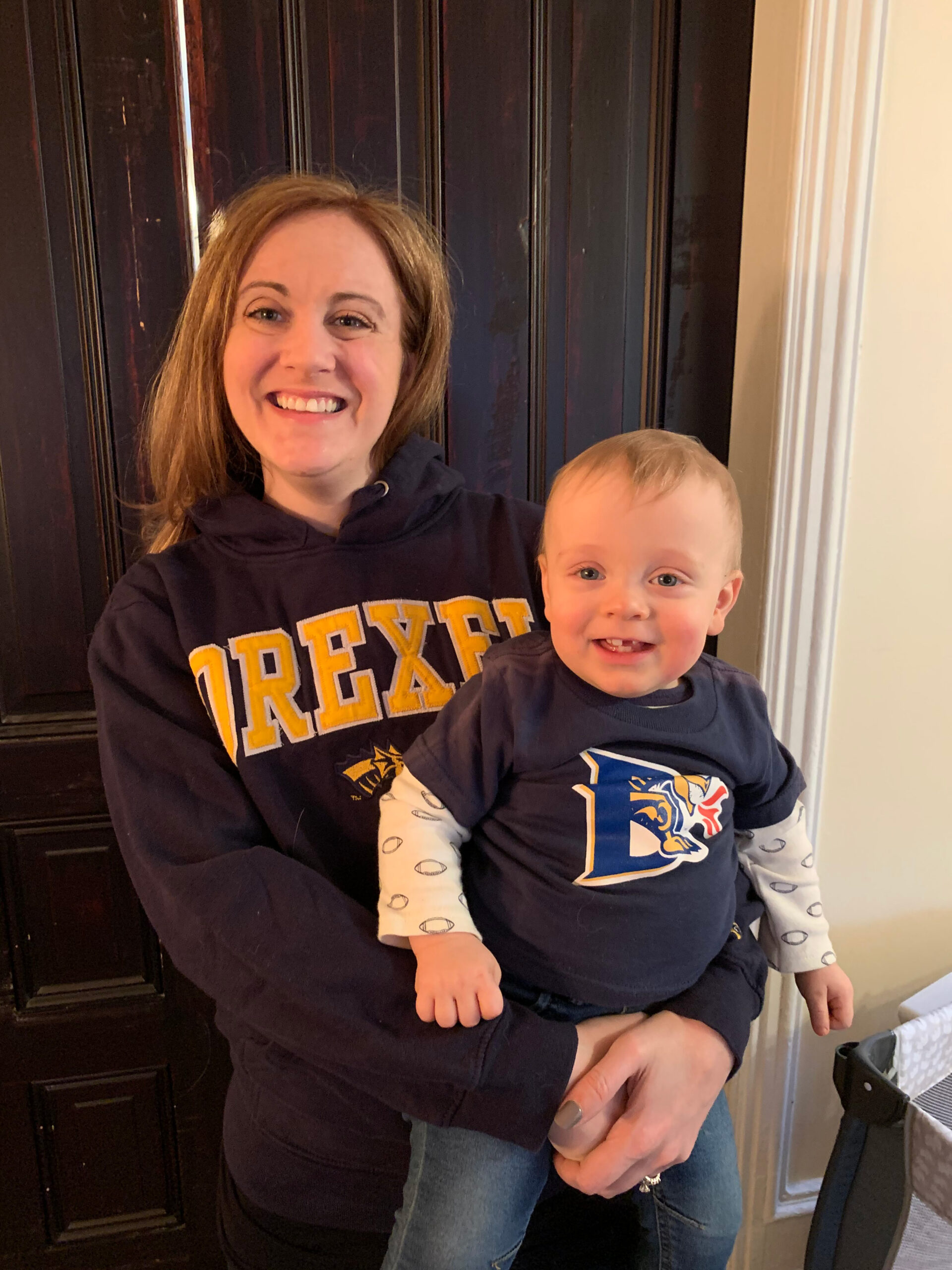 Jennifer Miller Gobrecht, BS business administration '10,
and Drew Gobrecht welcomed their son, Benjamin, on Nov. 13, 2019. Benjamin is the second child born in the United States following a uterus transplant from a deceased donor.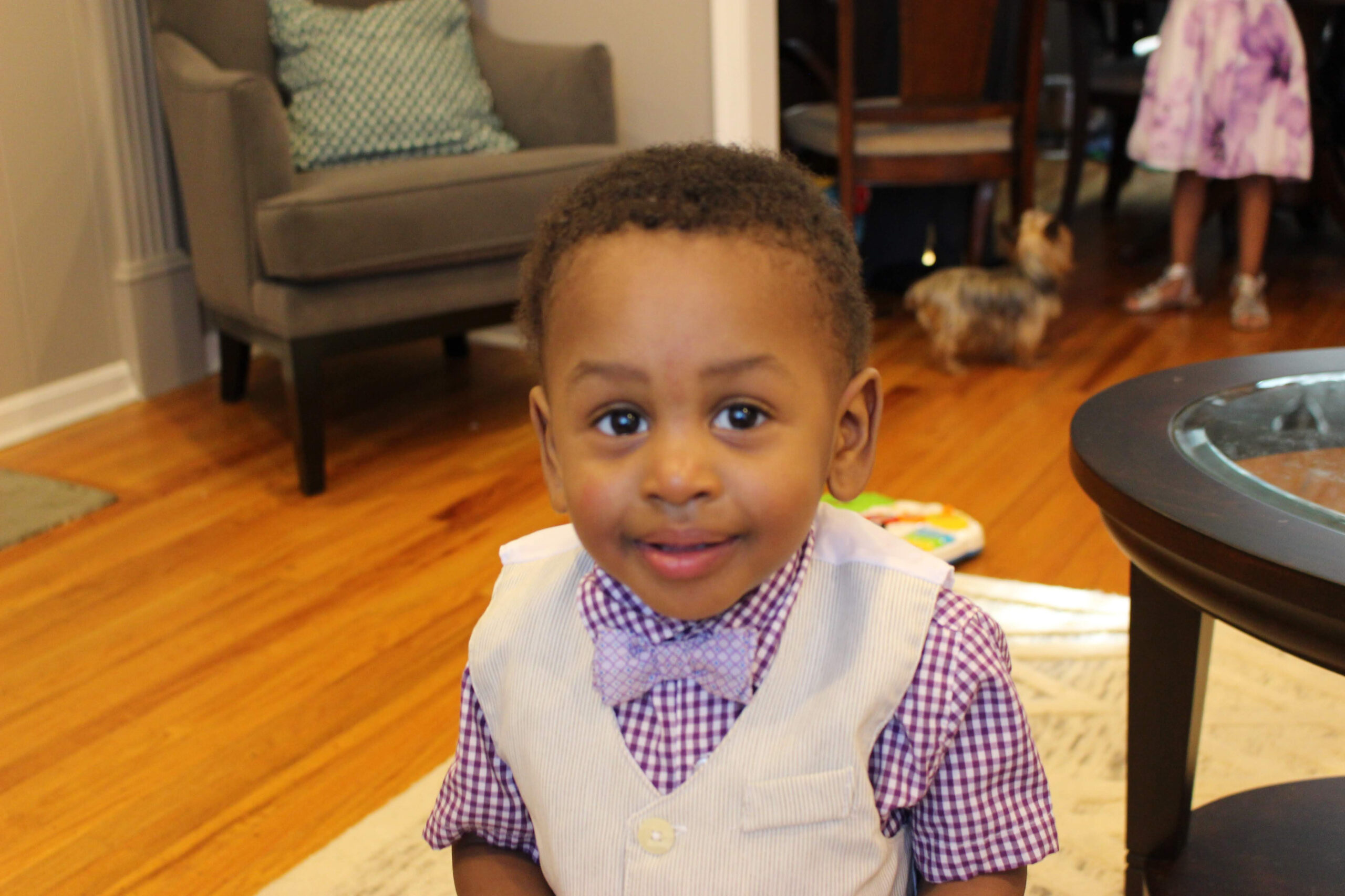 Pamela Powell Whatley, BS chemical engineering '06,
and
Alan Whatley, BS electrical engineering '06,
welcomed their son, Quincy Alan Whatley, on Feb. 6, 2019.
Wedding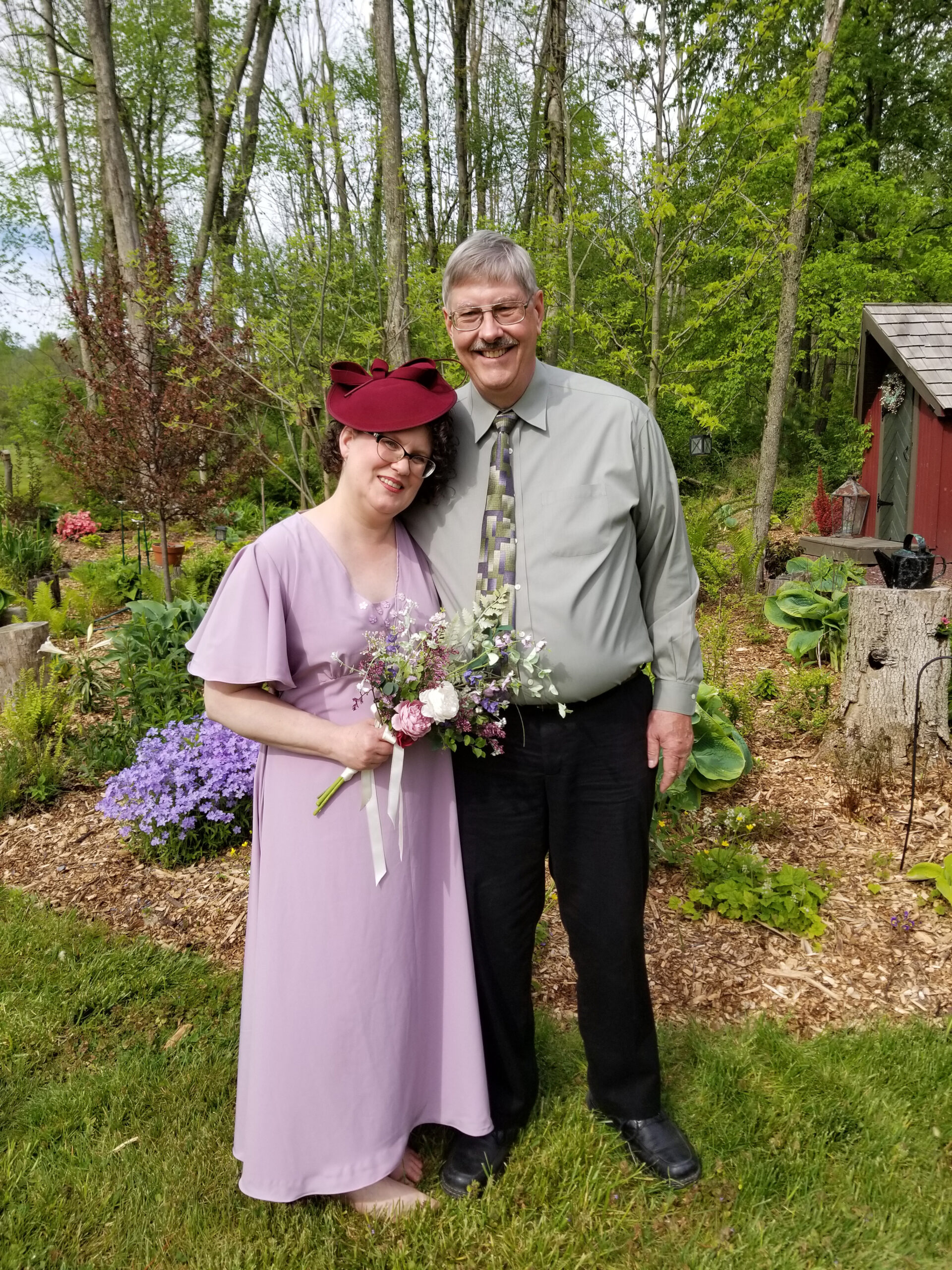 Mark Fischer, BS economics '82,
married Marna Gilman-Fischer on May 16, 2020.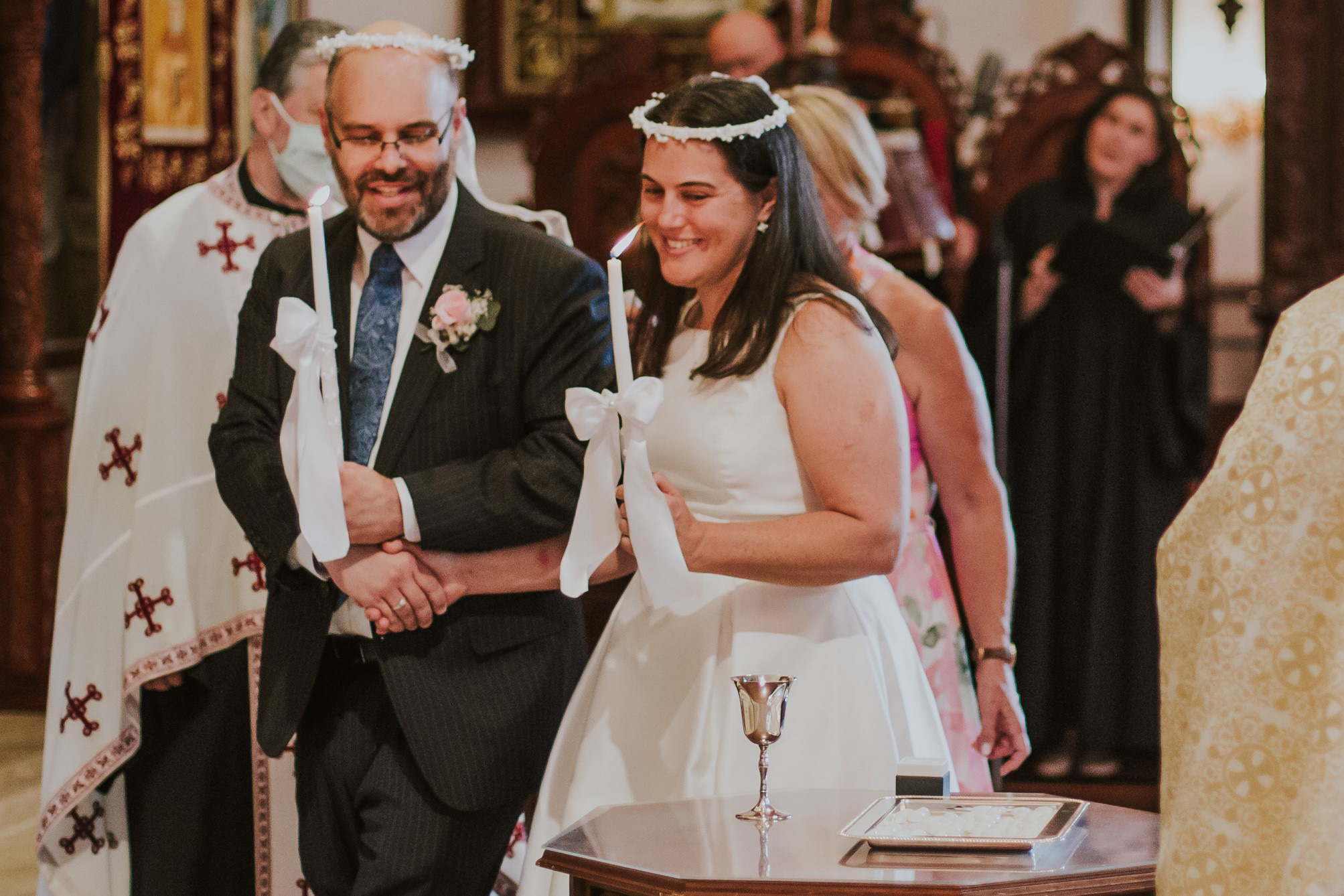 Pantelis (Peter) Kostoulas, BS electrical engineering '90
and
Jennifer Kathleen Rice, MS higher education '12,
were married in August 2020.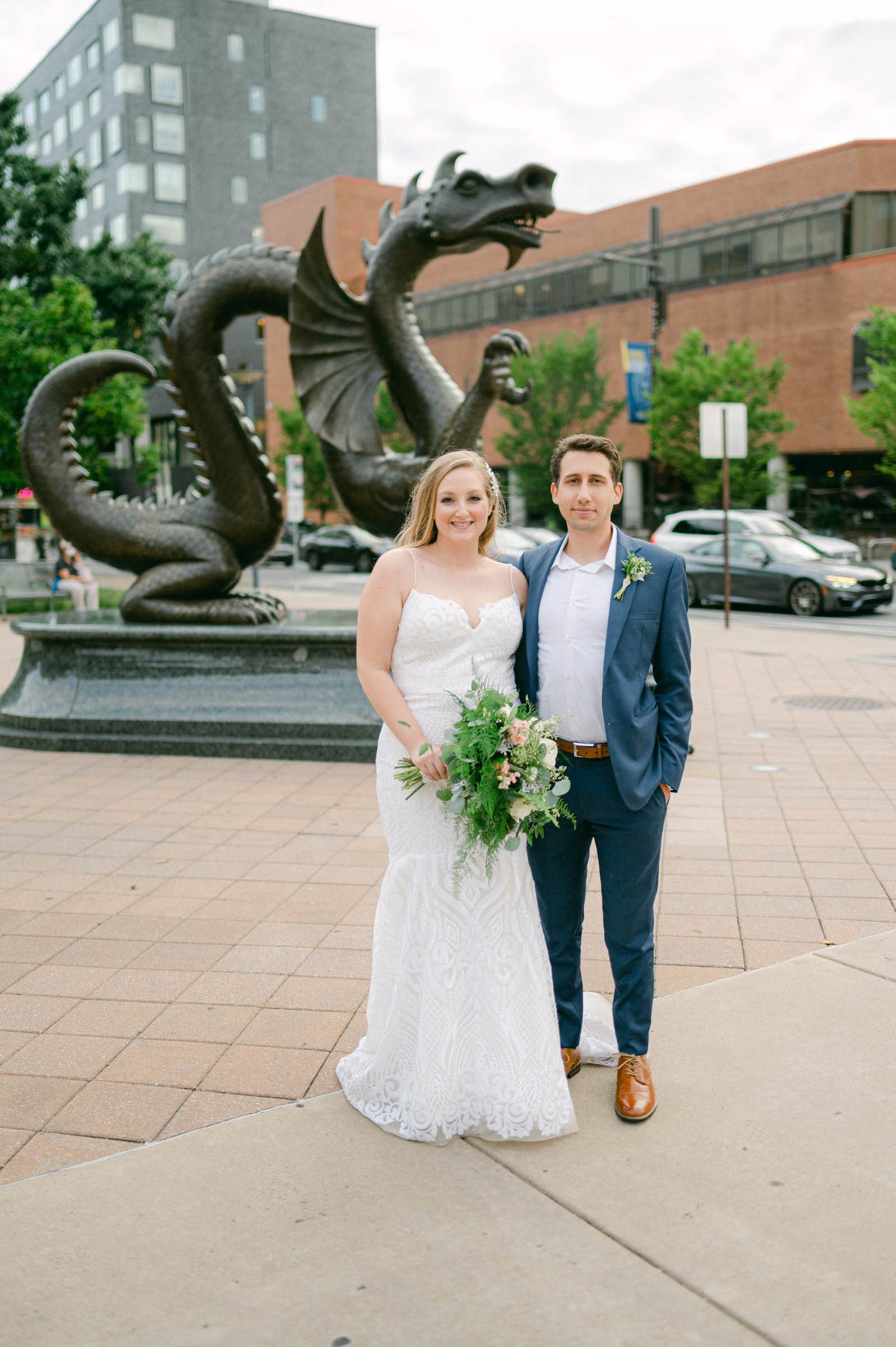 Amanda Moorhead, BS music industry '13, MBA business administration '14,
and
Alex Kelechava, BS/MS mechanical engineering '14,
were married on Aug. 8, 2020.
If you have an announcement, accomplishment or exciting news to share with your classmates in an upcoming issue of Class Notes, email it to Sara Keiffer at seb434@drexel.edu.