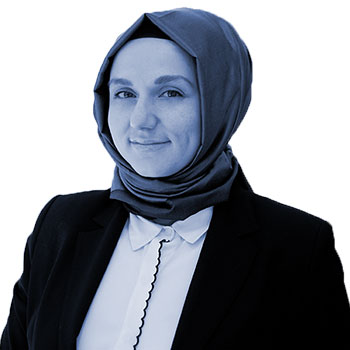 Seyma Aslan, 36
BS chemical and biological engineering '07
Senior project leader, L'Oréal Research & Innovation

My Greatest Accomplishment: After graduating magna cum laude in chemical engineering from Drexel, I was accepted into doctoral programs at the University of Pennsylvania, Columbia, Yale, Johns Hopkins and the University of California Santa Barbara (all on full scholarships totaling over $1.3 million). I chose Yale, where I worked on antimicrobial coatings based on nanomaterials to prevent hospital infections from medical devices. I was able to prove 98 percent bacteria inactivation upon contact within the first hour and published the results in Nanoscale and Soft Matter. Yale awarded me Advanced Graduate Leadership and John F. Enders Fellowship grants, which allowed me to study in Cergy-Pontoise, France, where I collaborated with scientific leaders in Europe and designed advanced biomaterial coatings with carbon nanotubes for implant applications. After working for about five years at RERI Research Institute (Palo Alto, California), Saint-Gobain and DuPont, I joined L'Oréal Research & Innovation Laboratories to lead a team of scientists working on disruptive technologies. At L'Oréal, I led a clinical/instrumental study on 400+ people in Mexico and the United States to generate a global ethnicity characterization map — a first. I've received multiple corporate research awards and have numerous patent applications in colloidal systems. Throughout my education and professional career, I've always given back to the community. During graduate school, I volunteered in Wellspring Educational Foundation to provide free SAT courses to underprivileged students and to implement literacy classes for adults. I also helped organize conferences and seminars for the Society of Women Engineers, and for the past 18 years, I have been an active member in faith communities for interfaith dialogue and peace activism.
How Drexel Helped: I strongly believe that the quality of education that I received at Drexel and the unique experience of the co-op program shaped my skills and defined a successful trajectory in my journey.
Where I'll Be in Five Years: I will still be passionately disrupting the ways of working to bring innovation wherever I may be and constantly learning new things. My motto is, "The universe is expanding, so should we."
"If I live to be 100, the change I'd most like to see in the world is…
the human race living with harmony in PEACE forever!"
— Seyma Aslan