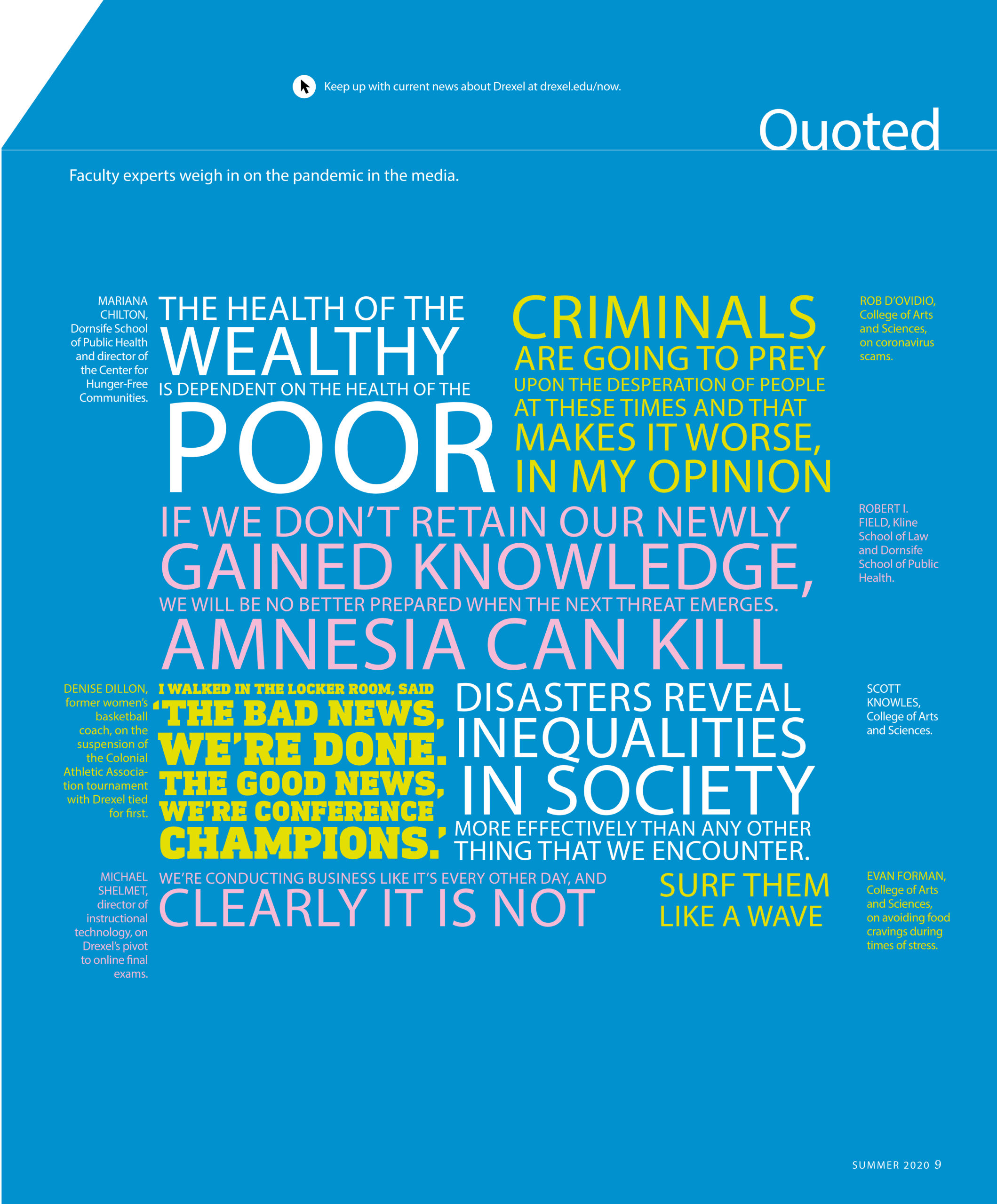 "The health of the wealthy is dependent on the health of the poor."
MARIANA CHILTON, Dornsife School of Public Health and director of the Center for Hunger-Free Communities.
"Criminals are going to prey upon the desperation of people at these times and that makes it worse, in my opinion."
ROB D'OVIDIO, College of Arts and Sciences, on coronavirus scams.
"If we don't retain our newly gained knowledge, we will be no better prepared when the next threat emerges. Amnesia can kill."
ROBERT I. FIELD, Kline School of Law and Dornsife School of Public Health.
"I walked in the locker room, said 'The bad news, we're done. The good news, we're conference champions.'"
DENISE DILLON, former women's basketball coach, on the suspension of the Colonial Athletic Association tournament with Drexel tied for first.
"Disasters reveal inequalities in society more effectively than any other thing that we encounter."
SCOTT KNOWLES, College of Arts and Sciences.
"We're conducting business like it's every other day, and clearly it is not."
MICHAEL SHELMET, director of instructional technology, on Drexel's pivot to online final exams.
"Surf them like a wave."
EVAN FORMAN, College of Arts and Sciences, on avoiding food cravings during times of stress.
---