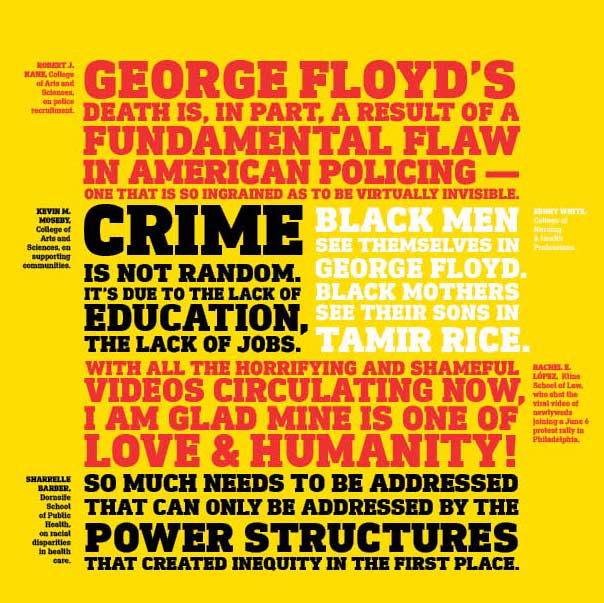 "George Floyd's death is, in part, a result of a fundamental flaw in American policing – one that is so ingrained as to be virtually invisible."
ROBERT J. KANE, College of Arts and Sciences, on police recruitment.
"Crime is not random. It is due to the lack of education, the lack of jobs."
KEVIN M. MOSEBY, College of Arts and Sciences, on supporting communities.
"Black men see themselves in George Floyd. Black mothers see their sons in Tamir Rice."
EBONY WHITE, College of Nursing and Health Professions.
"With all the horrifying and shameful videos circulating now, I am glad mine is one of love & humanity!"
RACHEL E. LÓPEZ, Kline School of Law, who shot the viral video of newlyweds joining a June 6 protest rally in Philadelphia.
"So much needs to be addressed that can only be addressed by the power structures that created inequity in the first place."
SHARRELLE BARBER,, Dornsife School of Public Health, on racial disparities in health care.
---