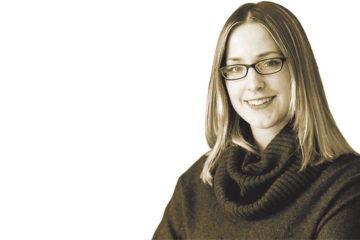 At press time, it is the 5th of November, and the world is midway between the ghouls of Halloween and the blessings of Thanksgiving.
Summer gleams in the rearview mirror and winter lays heavy on the road ahead. We're poised in the bell-curved hollow between the first coronavirus peak and a second surge that will once again test our hearts and the readiness of our hospitals.
I can only hope that by the time this edition reaches readers the election ballots are counted (maybe more than once), the lawsuits settled, and a clear choice ratified — and that we are not still hovering between two directions for the country.
But one can't be too sure. I tuned into the news today to see a crowd of Philadelphians lifting signs outside the Pennsylvania Convention Center demanding that their votes be counted, while across the country in Maricopa County, Arizona, a crowd in red MAGA hats were making the same demand. It seems Americans are all asking for the same things, even as our actions conjure disparate outcomes. What a year for the history books!
With that preamble, I want to announce that a change is coming to Drexel Magazine. The print edition will be suspended for a while — a first for the magazine, as far as I'm aware.
Like other universities that locked down last spring, Drexel suffered a significant decline in revenues from tuition, housing and dining fees. Although some aspects of campus life have revived, there are new costs associated with health safety and COVID testing, and it will be a while before the University regains fiscal balance. In the meantime, we will continue to publish news about our alumni, faculty, research and campus life digitally throughout the year at drexelmagazine.org and in a new e-newsletter format you will receive in the new year.
Please take a moment, therefore, to update your email address on record with the University. You can do so at alumni.drexel.edu/updatemyinfo, by emailing bioupdates@drexel.edu, or by calling Drexel University Records at 215.895.1694. After this fall edition, your email address will be the only way to receive news about alumni career changes, friends who have passed away, and the stories that keep you abreast of how Drexel is changing.
And it is changing, as are so many things.
Thank you for reading.
Sonja Sherwood / Editor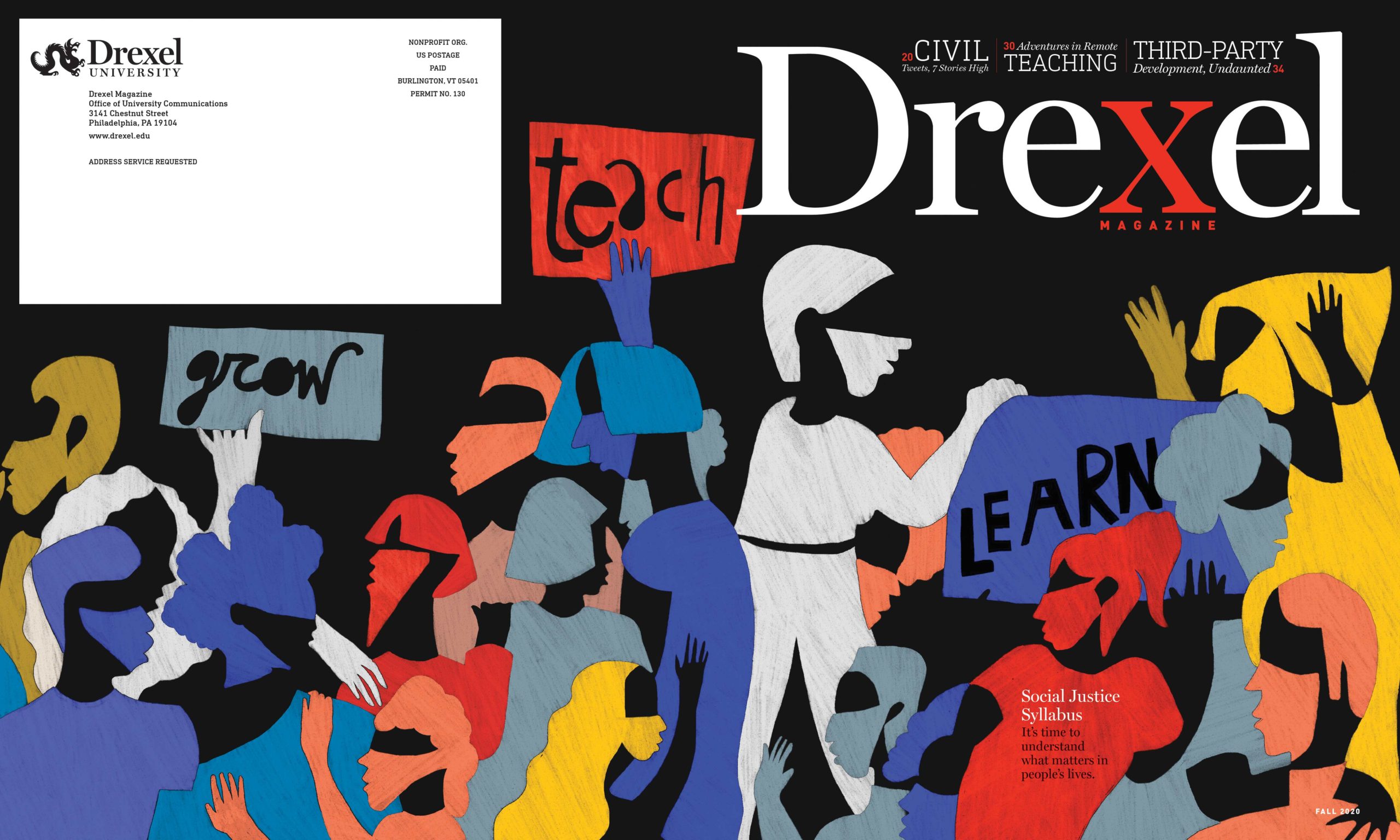 ABOUT THE COVER Illustrated by Diana Ejaita.