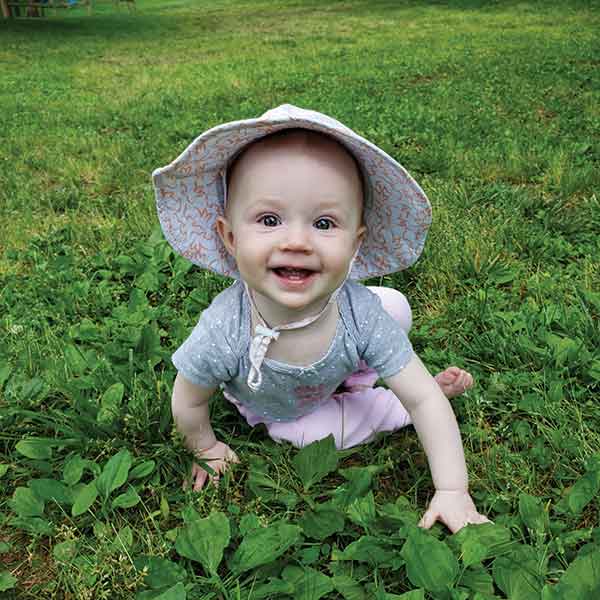 60s
John J. Degnan III, BS physics and atmospheric science '68, was presented with the Albert Nelson Marquis Lifetime Achievement Award by Marquis Who's Who as a leader in the field of physics.
80s
Carl Richardson Ballinger, MS interior design '86, joined SOSH Architects, an award-winning architecture, interior design and master planning firm, as a project coordinator.
Martin G. Belisario, BS mechanical engineering '85, of intellectual property law firm Panitch Schwarze Belisario & Nadel LLP, was named among 2020 Pennsylvania Super Lawyers.
Jill Leibman Kornmehl, MD '80, celebrated the graduation of her son, Adam Kornmehl, MD, from Temple University School of Medicine. Adam is also the grandson of Neil Leibman, BS mechanical engineering '48.
Wendell C. Roberts, BS commerce and engineering '82, MBA '86, was elected chair of the Virginia Council of School Attorneys. Roberts currently serves as school board attorney for Chesterfield County Public Schools in Virginia. He is also an associate adjunct professor of education at the University of Richmond and teaches at the Curry School of Education at the University of Virginia.
90s
Mark Lee, BS architectural engineering/civil engineering, was appointed to CEO at Harriman, an integrated design services firm.
Lisa M. Gensemer Pflaumer, BS history and politics '91, was named the first executive director of Heartis Yardley Senior Living in Yardley, Pennsylvania.
Gina Furia Rubel, BS corporate communications '91, founder and CEO of Furia Rubel, developed a Coronavirus Crisis and Resource Center and launched a podcast, On Record PR. Rubel was also recognized by Lawdragon among the 2020 Lawdragon Global 100 Leaders in Legal Strategy and Consulting.
Christopher A. Saponaro, BS mechanical engineering '90, is a new shareholder at RVE, a full-service engineering firm. Saponaro is the firm's head of the Mechanical, Electrical and Plumbing/Fire Protection Department, serving as principal-in-charge for all MEP projects implemented by the firm.
John Simmons, BS electrical engineering '92, of intellectual property law firm Panitch Schwarze Belisario & Nadel LLP, was named among 2020 Pennsylvania Super Lawyers.
Glenn W. Stambo, MD '91, chief of Vascular and Interventional Radiology at AdventHealth Carrollwood Hospital in Tampa, co-wrote an article, "The Use of Rapid Sequence Magnetic Resonance Imaging of the Brain as a Screening Tool for the Detection of Gross Intracranial Pathology in Children Presenting to the Emergency Department With a Chief Complaint of Persistent or Recurrent Headaches," that was published in Pediatric Emergency Care.
Leona Jean Thomas, BS electrical engineering '92, MBA '10, is the new chief technology officer at Benefits Data Trust.
Marc Wintjen, BS management of computerized information systems '98, published a book on data literacy, "Practical Data Analysis Using Jupyter Notebook: Learn How to Speak the Language of Data by Extracting Useful and Actionable Insights Using Python."
00s
James A. Blair, MD '08, an orthopedic trauma surgeon, completed his active-duty service obligation with the U.S. Army shortly after receiving a promotion to lieutenant colonel. Blair practiced at William Beaumont Army Medical Center in El Paso, Texas, for six years and completed two combat tours to Afghanistan and Syria. He will be transitioning to the civilian world as an associate professor and chief of orthopedic trauma at the Medical College of Georgia – Augusta University.
Andrew Bleaken, BS sport management '09, was appointed director of development for the Martin J. Whitman School of Management at Syracuse University.
Amanda Carlin, BS Architectural Engineering '05, president of The Carlin Collaborative, a South Jersey-based owner's rep/project management firm, celebrated the one-year anniversary of her firm and ribbon cutting of a $27 million medical office building and orthopedic surgery center.
Jennifer A. Hermansky, BS business administration '05, JD '09, of global law firm Greenberg Traurig, LLP's Philadelphia office, was named as one of The Legal Intelligencer's 2020 Professional Excellence Award winners.
Asif M. Ilyas, MD '01, launched the Rothman Orthopaedic Institute Foundation for Opioid Research & Education, dedicated to providing resources and insight into the opioid epidemic as well as who it affects and how we're addressing the issue.
Vanessa Brown Nedrick, BS civil engineering '00, MS engineering management '09, is regional manager for RVE's Bucks County office. RVE is a full-service engineering firm that provides design, planning and construction management and inspection services.
Tejal Patel, BS business administration '04, published Meditation for Kids: 40 Activities to Manage Emotions, Ease Anxiety and Stay Focused (Ages 4–8). It explains how to make meditation a fun, family activity, and teaches readers how to help kids manage their bodies, their energy, big emotions and their reaction to stress.
John M. Pyne, BS civil engineering '01, is a shareholder at RVE, a full-service engineering firm. Pyne is an executive vice president and director of corporate development. He is responsible for the strategic growth of the firm in all the market sectors and regions served by RVE; he also serves as principal-in-charge the infrastructure division.
Marek Swoboda, PhD biomedical engineering '05, CEO of RightAir, invented a simple, inexpensive backup ventilator that could help save lives in the fight against COVID-19. At the request of Penn Medicine, Swoboda created a "Y-vent," a Y-shaped mechanism made on a 3D printer with only $10 worth of materials.
Sandy Sheller, MCAT '04, post-secondary certificate nursing '04, and the Sheller Family Foundation received the 2020 Secretary's Awards for Public-Philanthropic Partner- ships from the Department of Housing and Urban Development, in partnership with the Council on Foundations for its Color Me Back: Same Day Work and Pay Program. These awards recognize excellence in partnerships that transformed relationships between the public and private sectors and lead to measurable benefits to housing and community development, especially for low- and moderate-income families.
10s
Christina M. Dewland, BS criminal justice '13, joined Capehart Scatchard as an associate at the Mt. Laurel office. Dewland focuses her practice in litigation through the federal and state courts of New Jersey and Pennsylvania.
Nicole Fahringer, BS interior design '19, joined SOSH Architects, an award-winning architecture, interior design and master planning firm, as an interior designer. At Drexel, Fahringer participated in the company's co-op program and gained on-the-job experience in space planning, surveying and working on construction documents.
Lt. JG Elliot J. Farquhar, BS mechanical engineering '15, earned his "Dolphins," qualifying as a nuclear submarine warfare officer in the U.S. Navy. He serves on the Ohio-class submarine USS Florida (SGN 728) based in Kings Bay, Georgia.
Brielle R. Ferguson, PhD neuroscience '18, a postdoctoral fellow in the Huguenard Laboratory at Stanford University, Department of Neurology, was an organizer of the inaugural Black In Neuro Week (#BlackInNeuroWeek), a virtual celebration of Black excellence in neuroscience and related fields July 27 to August 2.
Adam Goodman, JD '13, works at State Farm handling insurance defense claims. He is active in the LGBT Bar Association.
Casey Kissel, MLAS lab animal science '11, is a clinical research veterinarian in the Gene Therapy Program at the University of Pennsylvania. She earned her veterinary degree at the University of Minnesota-Twin Cities and completed a clinical residency in comparative medicine at Johns Hopkins.
Christopher Mullen, JD '19, joined Klehr Harrison Harvey Branzburg LLP as an associate in real estate and finance.
Mina Soryal, cert. biomedical technology development '14, MS biomedical engineering '14, is director of product development/ commercialization at ImCare Biotech. The FDA granted ImCare Biotech breakthrough device designation for their product Seravue® to support earlier diagnosis of liver cancer using a simple blood test.
John J. Luciani, BS civil engineering '82, president of First Capital Engineering, Inc., in York, Pennsylvania, is certified as a Professional Traffic Operations Engineer (PTOE).
Baby Dragons
Michelle Marchesano Cann, BS history and politics '07, cert. writing and publishing '07, and Dennis Cann, BS business administration '06, welcomed their second daughter Ruby May Cann on July 22, 2020.
---
We want to hear about your weddings, new babies, special traditions, group trips and regular get-togethers with fellow alumni. Send stories and photos to Sara Keiffer at seb434@drexel.edu.