It has been a good year for the Drexel Paintball Club, which in April became the No. 1 team in the country after winning the 2019 National Collegiate Paintball Association College National Championships. In addition to paintball, there are 32 other club sports teams offered to students at Drexel. And while you can probably guess some of the sports available, like soccer, basketball or volleyball, you might be surprised by some of the others. Nowadays, there are Dragons working up a sweat playing cricket, badminton and Quidditch, too.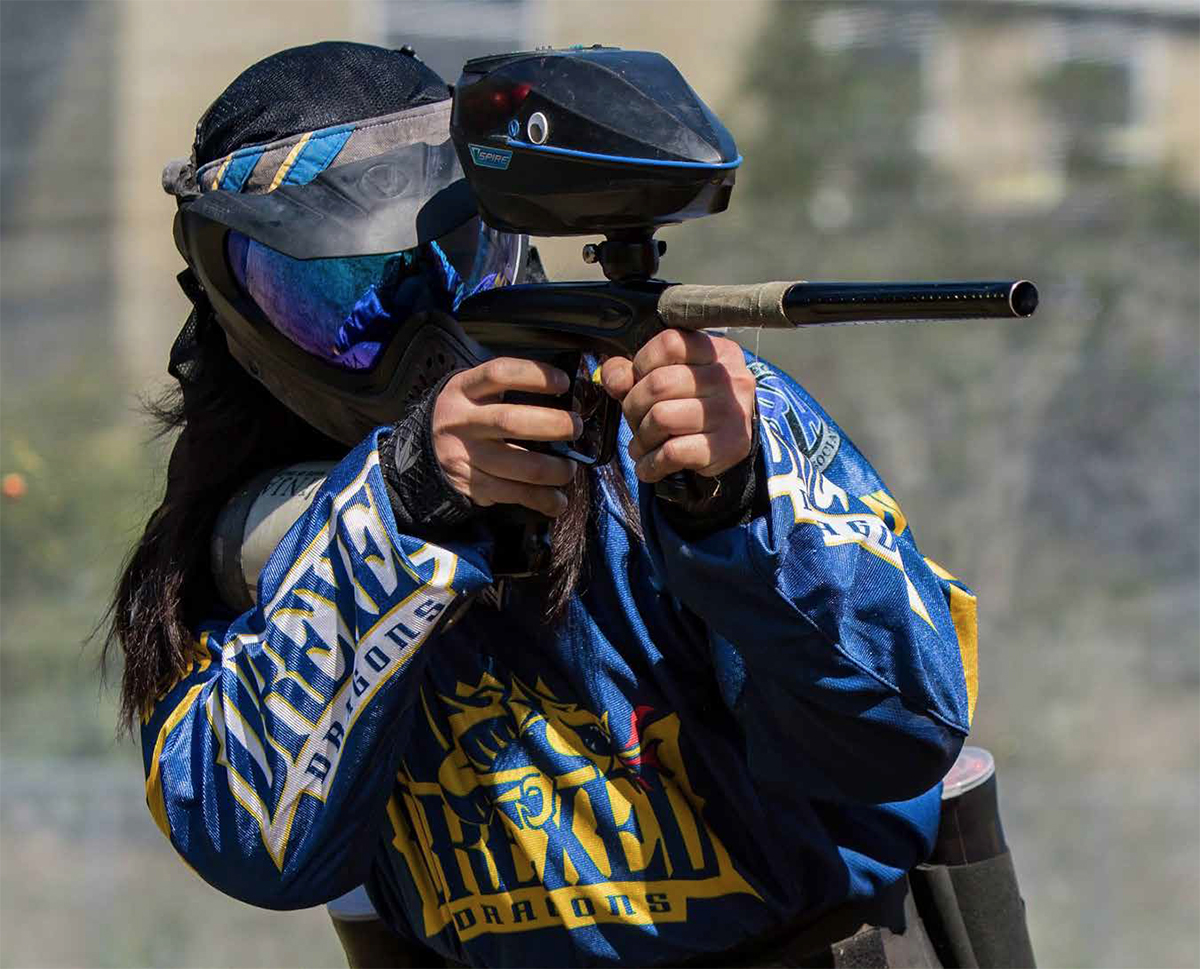 962
Number of participants involved in Drexel recreation sports.
1,030
Average number of hours practiced per term by club sports teams.
8
Number of teams that played in a national competition this year.
85
Members in men's soccer, the largest club team.
50
Average number of practices a week.