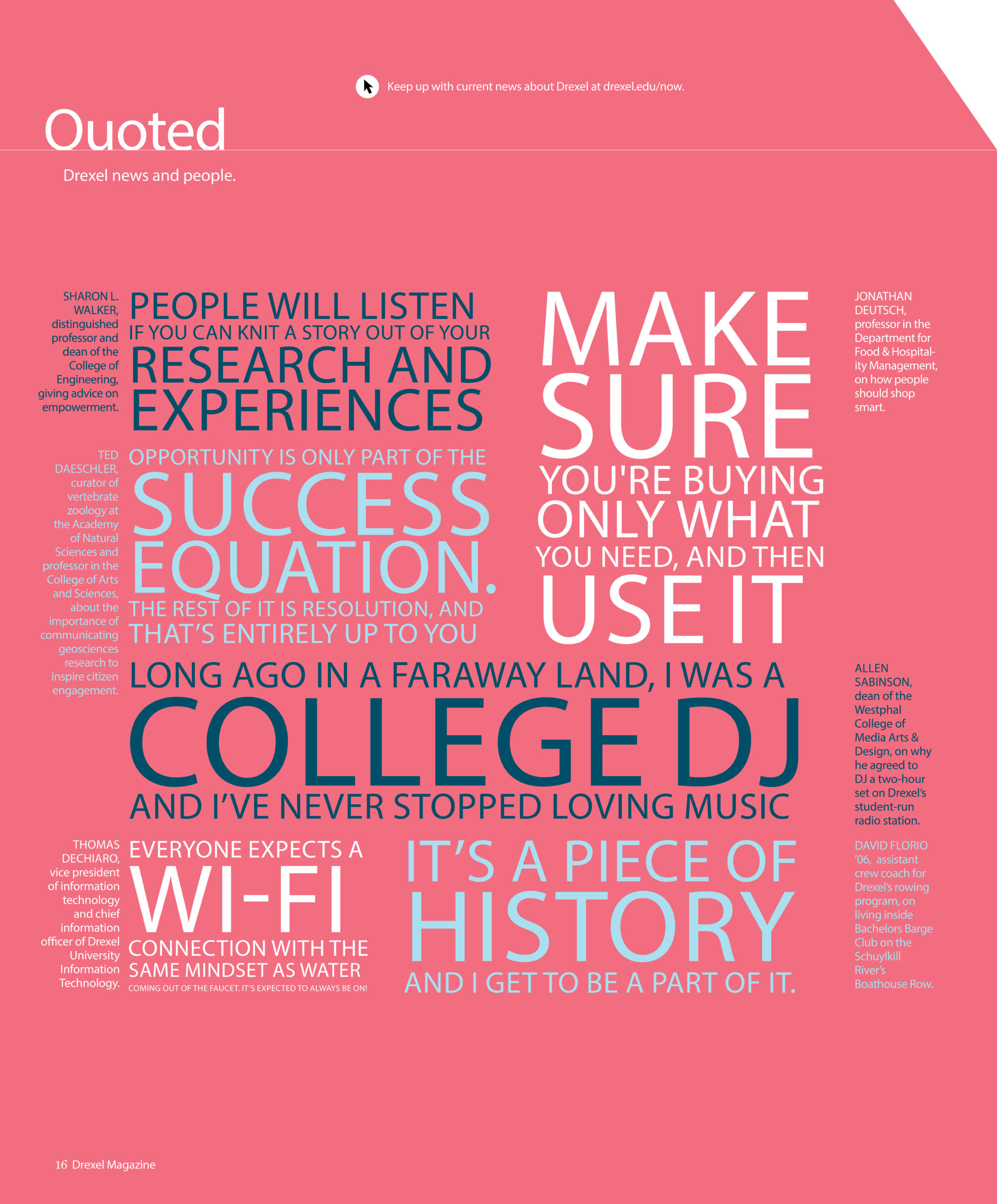 "People will listen if you can knit a story out of your research and experiences"
SHARON L. WALKER, distinguished professor and dean of the College of Engineering, giving advice on empowerment.
"Make sure you're buying only what you need, and then use it."
JONATHAN DEUTSCH, professor in the Department for Food & Hospitality Management, on how people should shop smart.
"Opportunity is only part of the success equation. The rest of it is resolution, and that's entirely up to you."
TED DAESCHLER, curator of vertebrate zoology at the Academy of Natural Sciences and professor in the College of Arts and Sciences, about the importance of communicating geosciences research to inspire citizen engagement.
"Long ago in a faraway land, I was a college DJ and I've never stopped loving music."
ALLEN SABINSON, dean of the Westphal College of Media Arts & Design, on why he agreed to DJ a two-hour set on Drexel's student-run radio station.
"Everyone expects a wi-fi connection with the same mindset as water coming out of the faucet. It's expected to always be on!"
THOMAS DECHIARO, vice president of information technology and chief information officer of Drexel University Information Technology.
"It's a piece of history and I get to be a part of it."
DAVID FLORIO '06, assistant crew coach for Drexel's rowing program, on living inside Bachelors Barge Club on the Schuylkill River's Boathouse Row.