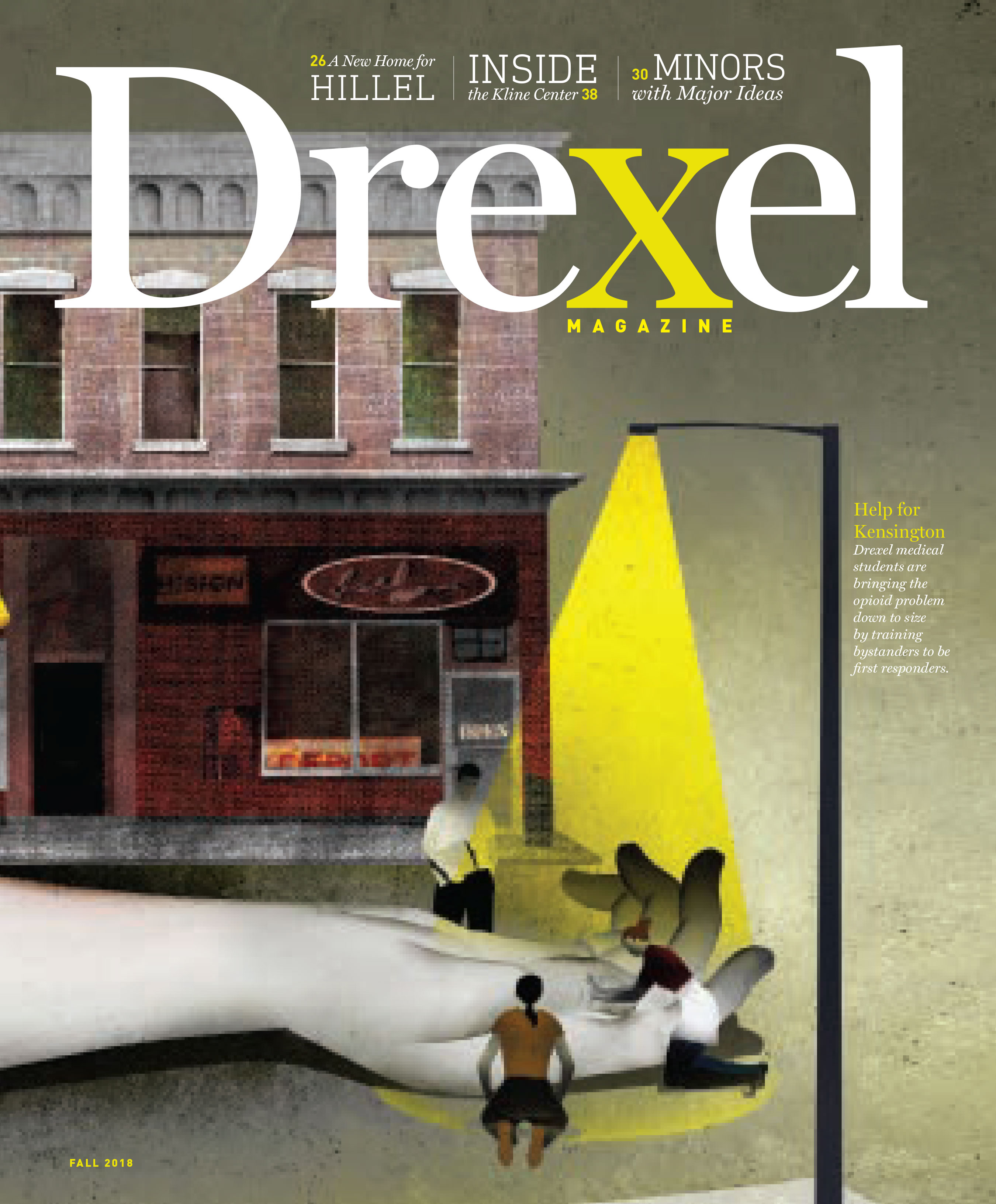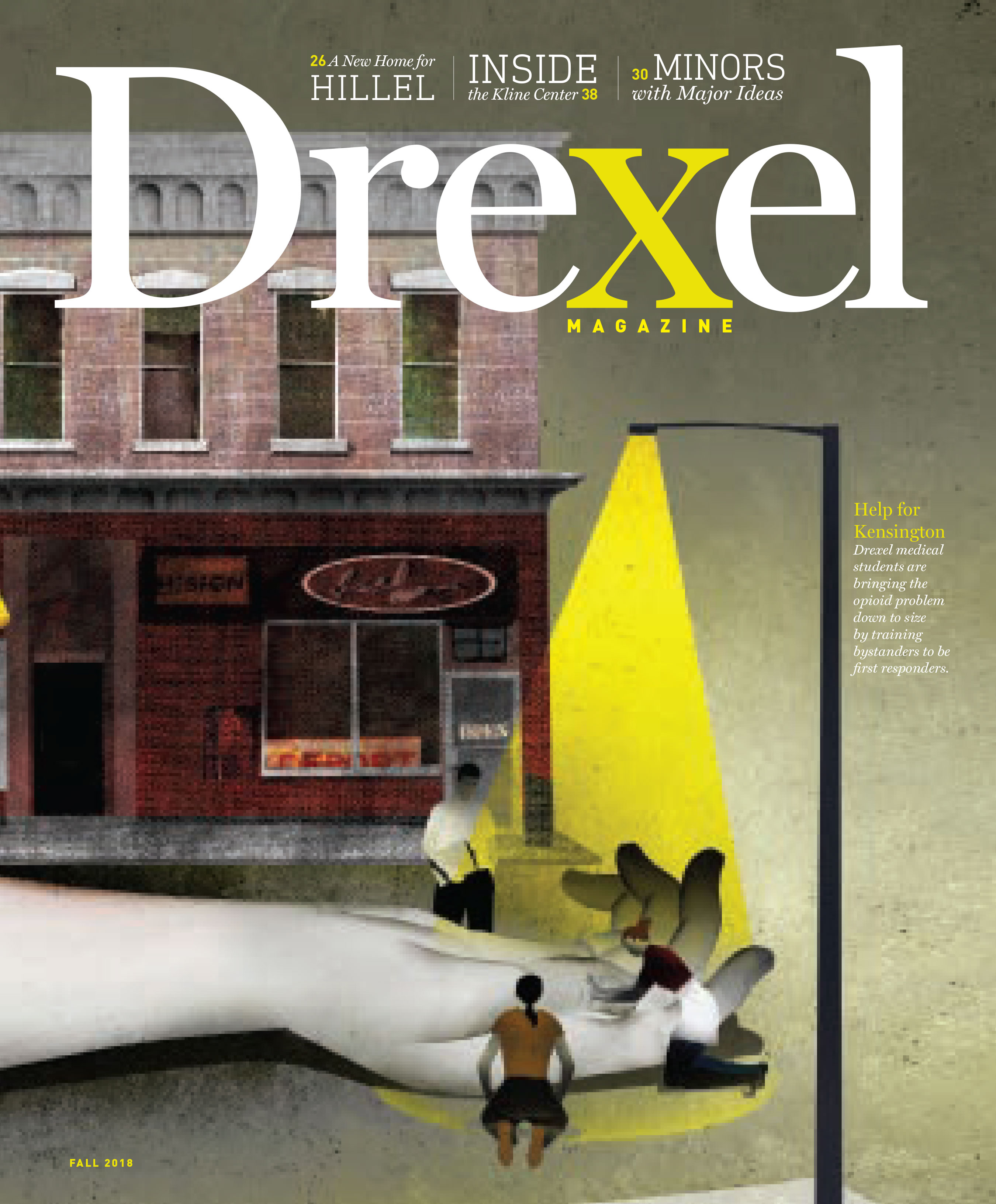 I have a fondness for good alumni magazines and I've never included Drexel's in that list before. But the fall 2018 issue is stellar. I loved the article on the Beneficial Savings bank reclamation — it was our bank for years when we lived in the city — and the article on the efforts of the Naloxone Outreach Project in Kensington, the factoids on the space program and the clean-up at the Academy of Natural Sciences were all of interest. Keep up the good work. I'm passing this issue along to a friend; I've never before felt the magazine merited that tribute. Congratulations on a really fine issue.

JUDITH HAHN TOMAN
BS home economics '72, MS home economics '74
Charlotte, North Carolina
---
Classy glossy mag. The Kline Law building beautifully captures the rich architecture and detail of the historic Beneficial Savings bank building, now well restored and commissioned to a new use.
Drexel's core science program manifests in four astronaut alumni, as well as probably thousands of engineering alumni like me who have worked in the space program for decades. The International Space Station is a marvel of engineering and ingenuity — an immense structure orbiting some 245 to 250 miles (recent average 405 km equals 248 miles) above Earth in an orbit having an about 51-degree inclination, which allows it to overfly Drexel on occasion.
Thus, it is about 245 to 250 miles distant from whatever location on Earth it is directly above, but that cannot be the "average distance" from anywhere on Earth as asserted in the spread on the opening page of the magazine. With an orbital period of about 92 minutes, only 46 minutes after it passes over Drexel and is 245 to 250 miles away, it is half way around the Earth and so it is the diameter of the Earth plus 245 to 250 miles (about 7,918+248 = 8,166 miles) away.

CLEMENT BERARD JR.
MS electrical engineering '69
Glen Allen, Virginia
---
Editor's note: It seems as if there are as many estimates for the space station's "average distance" from Earth on the internet as there are stars. This editor finally went with 240 miles because it was cited in NASA's "Reference Guide to the International Space Station:"
"Low-Earth orbit at 51 degrees inclination and at a 90-minute orbit affords ISS a unique vantage point with an altitude of approximately 240 miles (400 kilometers) and an orbital path over 90 percent of the Earth's population."
That estimate can only be accurate when the ISS is directly over Drexel, of course.
---
CORRECTION: In the fall 2018 issue, William Norman (BS '05, MS '07) was incorrectly listed in Friends We'll Miss. Happily, he is alive and well.