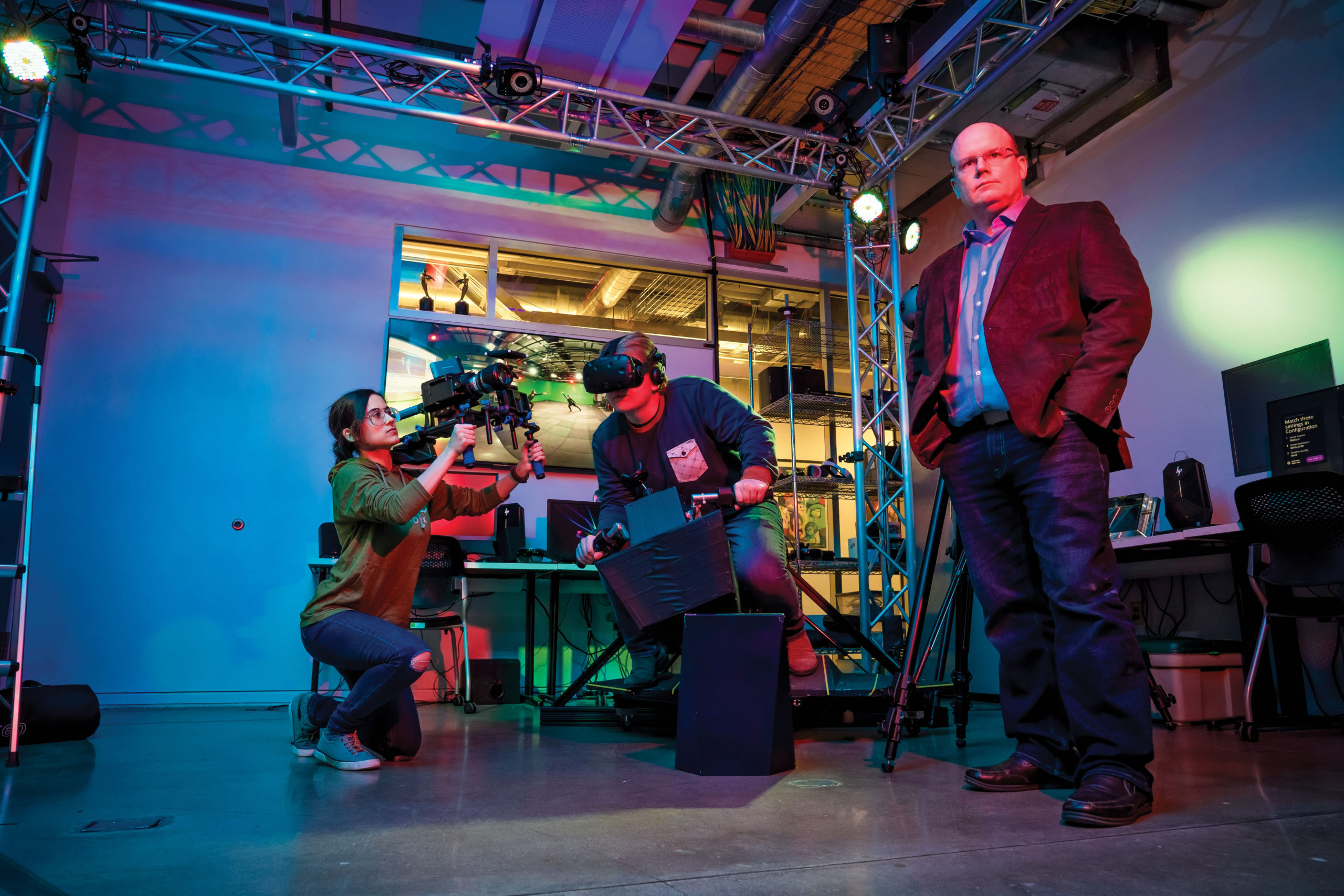 "IRL" is gamer argot for things that happen "in real life" rather than inside a virtual reality world. It's a fitting acronym for the Immersive Research Lab, a facility that opened this year in Drexel's Westphal College of Media Arts & Design. Here, students have access to a workshop of specialized tools found at few universities. The tools allow them to combine visual arts and computer technology to create the realistic models and settings used for movie visual effects, video games, computer visualization and now, virtual reality, augmented reality and other immersive media formats.
"If you have even the smallest inkling of an idea that involves immersive media and augmented reality/virtual reality, this lab will give you the tools and expertise to explore it and test it out, including computers, headsets, motion capture, custom immersive camera systems, motion platforms and even holographic displays," says Assistant Professor Nick Jushchyshyn, director of the lab.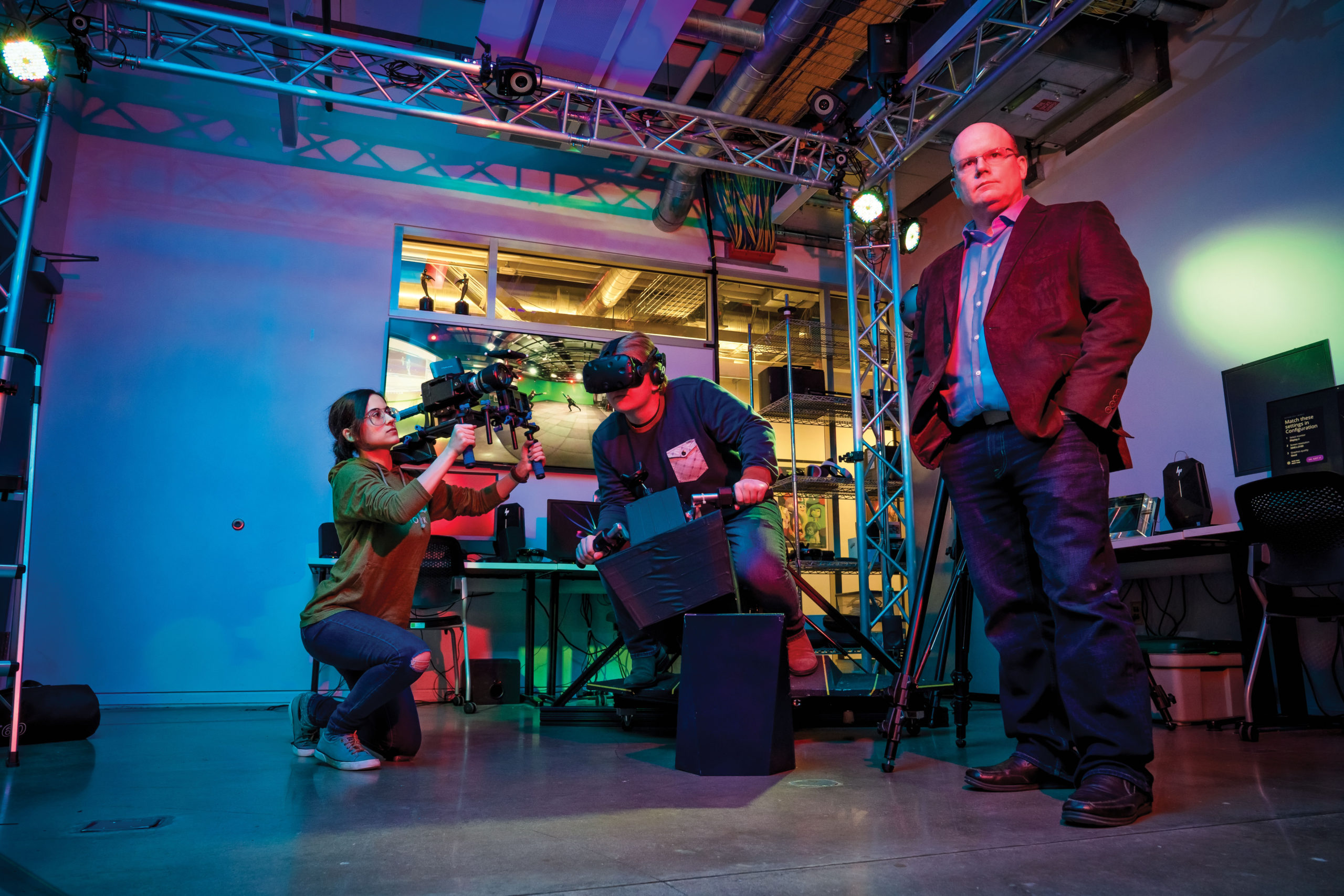 1
2
3
4
1. THE SPACE
The 550-square-foot lab is home to custom-built technologies developed within the lab, such as 360-degree virtual reality cameras and an X-wing fighter cockpit platform. To display student work, the lab includes three screening rooms, stereo and mono display screens, an Ambisonic sound system and a 16-foot diameter domed projection screen (located in a nearby room).
2. THE GADGETS
Travis Hove '20, a game design student majoring in virtual reality, helped Jushchyshyn build this motorcycle-like platform to assist with motion capture for immersive reality and gaming content. The lab includes a number of special headsets, such as the one he's wearing, that overlays holograms into the visual field. In one recent class project, students programmed headsets like this to display an immersive 3D undersea experience choreographed for audiences listening to a Curtis pipe organ concert.
3. THE DIRECTOR
Lab director Nicholas Jushchyshyn previously worked in the feature film visual effects industry. His credits include work on striking films such as "The Girl With the Dragon Tattoo," "The Last Air Bender" and "The Curious Case of Benjamin Button." He designed a new bachelor's of science program in virtual reality and immersive media that enrolled its first students this fall.
4. THE PROJECTS
Animation major Jennifer Raimondi '20 is testing ways to push the capabilities of this OptiTrak motion capture camera. The camera is used to pre-visualize in 3D how a computer-designed setting will look. In the classroom, Raimondi is experimenting with ways to use the camera to incorporate a live person into a digitally created 3D scene.
In real life (IRL), donations from the Drexel community make the Immersive Research Lab possible.