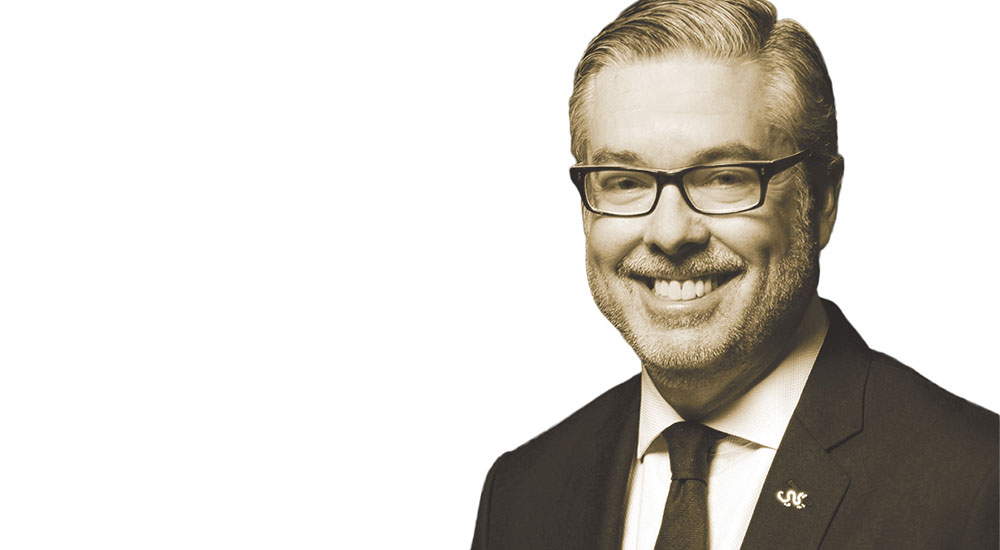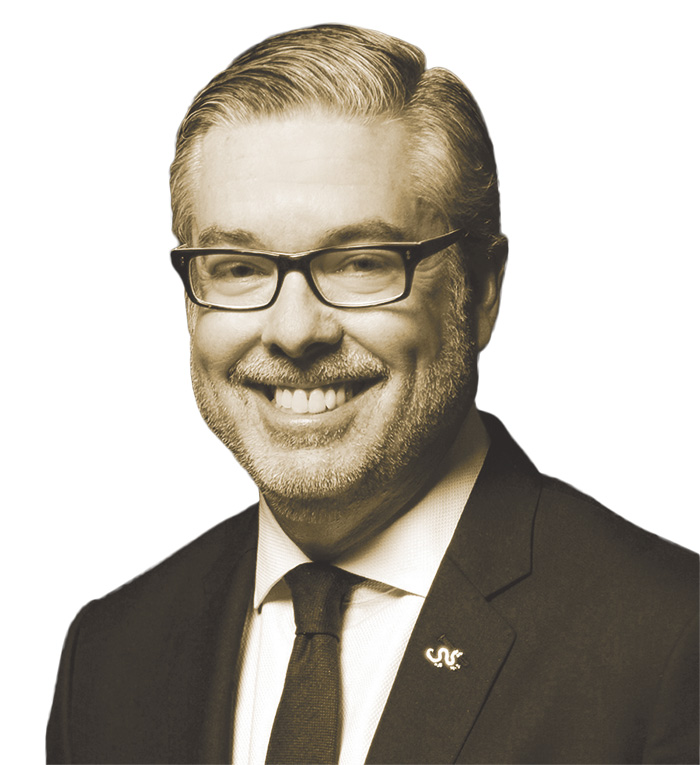 On a crisp autumn day in November, students, faculty and professional staff joined me, along with dedicated Drexel volunteers, donors and leaders in the Great Court of the Main Building, to launch the public phase of the University's most ambitious fundraising campaign ever.
This $750 million effort brings such an exciting opportunity to catalyze a new era of impact at Drexel, and the campaign theme — The Future Is a Place We Make — reflects perfectly Drexel's history as a vibrant proving ground for talent.
As this "40 under 40" issue of Drexel Magazine makes clear, Drexel alumni continue to create breakthrough ideas and new technologies that address emerging societal needs in ways that fundamentally shape what tomorrow looks like. Through our unique model of experiential education, which is founded on co-op but also includes outstanding research and entrepreneurial opportunities, we teach students how to turn ideas into action and go on to become trailblazers for their generation. And as we forge partnerships with neighbors and civic and industry leaders to build a stronger Philadelphia, we also create models for success everywhere.
Our new campaign will focus on securing resources for our students and faculty, including endowed scholarships and professorships; stipends for unpaid co-ops in the nonprofit, arts and cultural sectors; interdisciplinary teaching and research; academic advising and state-of-the-art learning environments; and academically driven civic engagement opportunities. I'm sure when you look back on your own university experience you realize how assets like these can play a vital role in academic, personal and professional growth. In my annual President's Report, I noted that Drexel is driving to reach the next level of excellence, and that 2017 was the year in which the results of our strategic moves came into sharp focus. For us, the future we're focused on making is a tangible thing — a place that is humane, that is just, that is healthy, and that is creative. I hope you will join me in supporting and helping to create the many, many Drexel future makers.
Sincerely,
John A. Fry / President