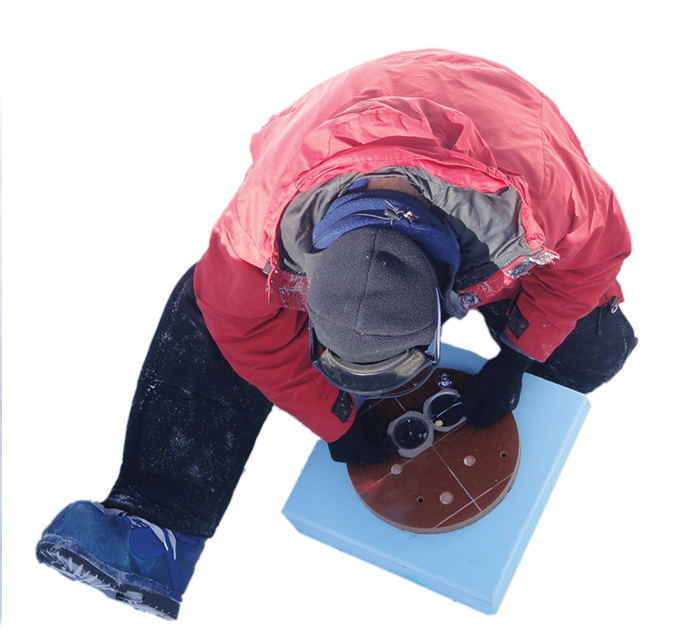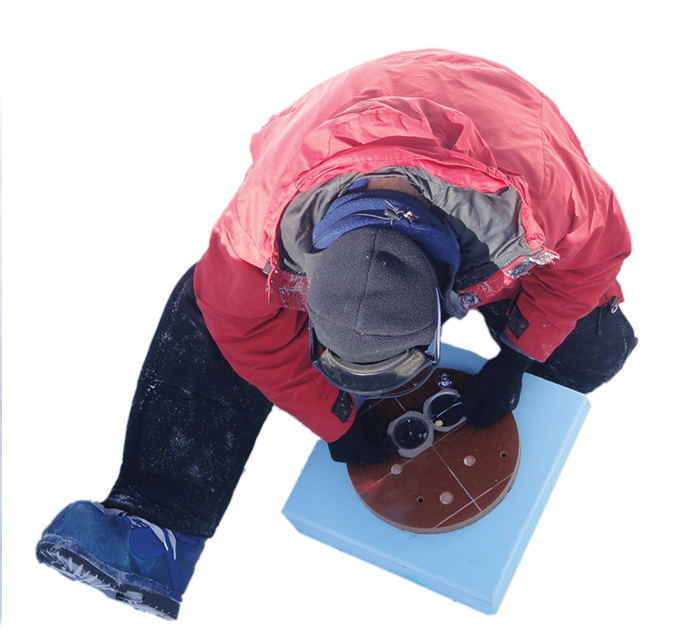 STILL, OR SEISMIC?
Geology
Scientists used to believe that East Antarctica was unusually seismically still. They now know better after a team that included Amanda Lough — then a PhD student but now an assistant professor in the College of Arts and Sciences — set up the first winter-through-summer seismic array. The instruments recorded 27 earthquakes in 2009 alone, tripling the total number of events previously recorded on East Antarctica. "Ultimately, the lack of recorded seismicity wasn't due to a lack of events but to a lack of instruments close enough to record the events," explained Lough, who is the lead author of a study in Nature Geoscience.
The Study of Slip
Engineering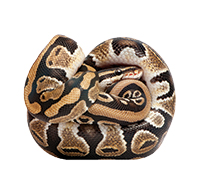 If you want to know how to make a sneaker with better traction in the rain, just ask a snake. That's the theory driving the research of Hisham Abdel-Aal, an associate teaching professor in the College of Engineering who is studying snake skin to help engineers improve the design of textured surfaces, such as engine cylinder liners, prosthetic joints — and yes, maybe even footwear.
Physics on the Brain
Arts and Sciences
Parts of the brain not traditionally associated with learning science become active when people are confronted with solving physics problems, a new study shows. The researchers, led by Eric Brewe, an associate professor in the College of Arts and Sciences, and Jessica Bartley, a graduate student at Florida International University, say that the brain's activity can be modified by different forms of instruction. "The neurobiological processes that underpin learning are complex and not always directly connected to what we think it means to learn," Brewe says. The findings appeared in Frontiers in ICT.
On the Fly
Biomed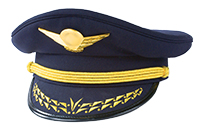 An ideal human-machine system would be able to read its operator's mind in real-time, to know how well he or she was paying attention or able to process new information. Researchers are a step closer to that reality now that Hasan Ayaz, an associate research professor in the School of Biomedical Engineering, Science and Health Systems; and Frédéric Dehais, a professor at ISAE-SUPAERO in Toulouse, France, have measured the brain activity of pilots in real-time using functional near-infrared spectroscopy. Their results appeared in Frontiers in Human Neuroscience.
Checks and Balances
Public Health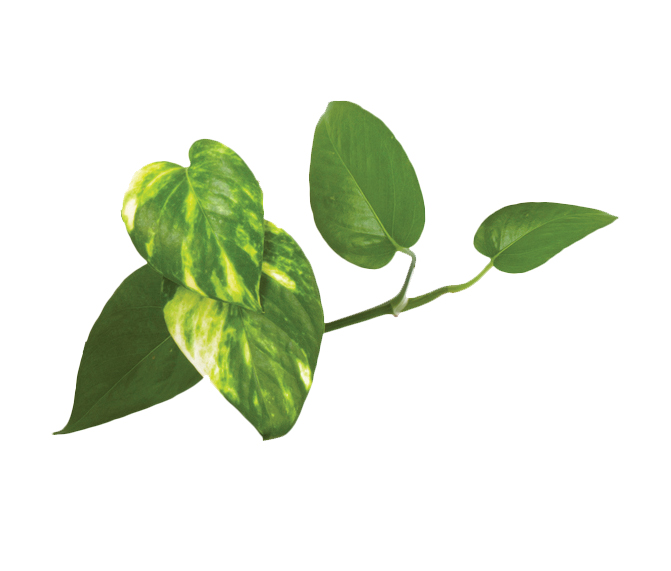 The more frequently a hospital can check its newborns for deadly MRSA germs, the more likely it is that the bacteria will be contained. However, researchers noted that there are significant barriers to the frequency of this surveillance. "Infection prevention strategies are not cheap," says Neal D. Goldstein, assistant research professor in the Dornsife School of Public Health and lead author of the Journal of Hospital Infection study.
The Evolution of Defense
Natural Sciences
Plants adapt away from obsolete defenses according to a study in New Phytologist led by Tatyana Livshultz, assistant curator of botany at the Academy of Natural Sciences of Drexel University, and an assistant professor in the College of Arts and Sciences. She found genetic evidence that multiple lineages of plants, whose ancestors produced a chemical that may deter herbivores, evolved to stop producing it, potentially as a response to a prime foe's immunity.
Masking Injury
Nursing and Health
When making visual art during their recovery from traumatic brain injuries, military service members who depicted psychological injuries like depression or anxiety in their artwork tended to have more acute post-traumatic stress disorder than those who used symbols of their military units, according to a research team led by Girija Kaimal of the College of Nursing and Health Professions and Melissa Walker of Walter Reed National Military Medical Center's National Intrepid Center of Excellence.
---
For more information about Drexel's research enterprise visit EXEL Magazine at exelmagazine.org