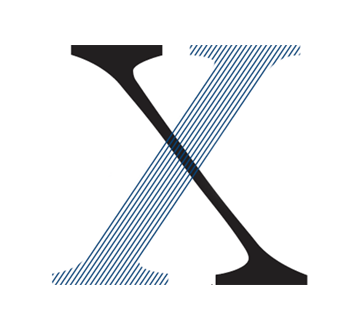 60s
Ronald Kostoff, BS mechanical engineering '61, published a monograph presenting a comprehensive five-step Alzheimer's disease (AD) treatment protocol, offering the promise of potentially preventing and reversing AD in selected cases and dramatically lowering AD health care costs.
Norman Smith, BS business administration '69, MBA '71 president emeritus of Elmira College and Wagner College, was the opening keynote speaker at the 2018 annual meeting of the American Association of University Administrators. Attendees received his latest book, "Top Problems Facing Colleges."
Rich Westcott, BS business administration '60, published his 26th book, "Biz Mackey — A Giant Behind the Plate," covering the life and career of the Hall of Fame catcher and one of the great Negro League players of all time.
70s
Scott Bailey, MBA business administration '72, and his wife Melanie, led discussions on his book "Vacations & Libations: Enjoy France and Europe 'Our Way'" aboard M/S Crystal Serenity in October 2017.
Sheila Cronin, MCAT creative arts '74, published "Best of All Gifts," a sequel to her award-winning novel, "The Gift Counselor."
Muriel Efron, MS library science '71, moved to Israel in 2015, after a decades-long career as a legal librarian for various firms and academic institutions. She turned 92 in November and has four children, 11 grandchildren, 22 great-grandchildren and two great-great-grandchildren. After graduating from Drexel, she received her master's degree in public administration and her juris doctor degree.
Kim Holston, MS library science '76, had his latest book, "Science Fiction, Fantasy and Horror Film Sequels, Series and Remakes: An Illustrated Filmography, Volume II," published by McFarland & Co.
Gary Krimstock, BS business administration '70, of the Philadelphia-based Fineman, Krekstein & Harris P.C. law firm, participated as moderator of the Pennsylvania and Delaware Valley Community Associations Institute Chapter State of the Industry Breakfast at the Union League, attended by 105 industry professionals.
Lawrence Ricci, MD medicine '73, authored the book, "What Happened in the Woodshed: The Secret Lives of battered Children and a New Profession Protecting Them"— a look into the field of child abuse pediatrics.
Roseann Termini, BS human behavior and development '75, was appointed vice-chair of the Pennsylvania Bar Association's Disability Services Committee. She also spoke at the 71st Annual Conference for the Society of Cosmetic Chemists in New York and was invited to serve on a panel concerning the solutions to the opioid epidemic at the University of Pennsylvania Law School's Center or Ethics and Rule of Law.
80s
Keith Hartz, BS electrical engineering '86, retired and moved to St. George, Utah, where he is a substitute school bus driver and enjoys hiking the great southwest.
Brian Kelly, MD medicine '89, was elected a fellow of the American Academy of Neurology based on his contributions to teaching, academics, community service and patient care.
Edward Koehler, MS engineering management '85, released his latest book, "Felix Leiter USMC," which, based on real incidences and real people, follows SEAL Team One in the rapid domination strategy to bring down Saddam Hussein.
John Luciani, BS civil engineering '82, president of First Capital Engineering Inc., officially registered as a professional engineer and professional land surveyor in Delaware.
Sarah Oski Hanley, BS retail management '83, was promoted to executive director of the Catholic Foundation of Greater Philadelphia, leading the organization's Mission Advancement Services Team.
90s
Lee Anderson, MBA business administration '99, has been promoted to executive vice president and holds the new title of director of technology and operations at Pennsylvania Trust.
Michael Britt, BS civil engineering '83, MS '90, was promoted to CEO of Modjeski and Masters, a bridge engineering firm he started at as a co-op student in 1979.
Anthony Burokas, BS film and video production '92, opened his own video production studio called Frisco Studios, which focuses on local corporate and creative video production and is the only rentable production space in Frisco, Texas.
Stefanie Caccese, BS corporate communication '91, joined Furia Rubel Communications Inc., a marketing and public relations agency, as director of marketing and operations.
Lisa Gensemer Pflaumer, BS history and politics '91, was appointed the first executive director of Michael's Giving H.A.N.D. in Philadelphia, a nonprofit focused on awareness and support of teens battling anxiety and depression.
Roberta Trombetta, BS marketing '90, is the founder and CEO of CB Community School in Roxborough, Pennsylvania, the first private school in the country with a mission to educate children in the foster-care system and set them on course for a stable future.
00s
Patrick Stephen Griffin, BS computer engineering '06, an associate at the intellectual property law firm Cantor Colburn LLP, became a member of the board of directors of Lilypad, a nonprofit in South Philadelphia that provides a play space and other programming for families.
H. Adam Holt, MBA business administration '04, started Asset Map LLC, which is now a finalist in the Philly Stellar Start-up competition.
Anina Ledevise Major, BS graphic design '03, had her ceramic installation "Bessie's Backbone" on display as part of the "We Suffer to Remain" exhibition at the National Art Gallery of the Bahamas.
Daniel Marques, BS business administration '09, was promoted to principal of Drucker & Scacetti, a strategic tax planning and consulting firm, after joining the firm in 2013.
Keith Peacock, BA architecture '09, was promoted to senior associate at Kitchen & Associates, an architecture, engineering, planning, interior design and energy-related consulting firm in Collingswood, New Jersey.
Stephanie Salerno, BS graphic design '07, was promoted to art director of Rizco, a creative campaign agency, after joining as a senior designer in October 2013.
Sheba Thomas Vine, BS biomedical engineering '04, was named vice president and general counsel for First Healthcare Compliance, a privately owned business enterprise that helps physicians and other health care providers comply with federal rules and regulations.
Denise Welsh Richards, civil engineering '00, was promoted to principal of Keast & Hood Structural Engineers, where she has managed some of the firm's largest and most complex work, including the Statue of Liberty National Monument Life-Safety Upgrades.
10s
Joseph Keslar, MS library and information science '12, is the first librarian to be inducted as a fellow at CodeX, the Stanford Center for Legal Informatics.
Robert Kudenchak, MBA business administration '17, was named to ENR MidAtlantic's 2018 Top Young Professionals list, which showcases individuals who have built extraordinary industry portfolios in just a few short years and dedicate significant amounts of time and expertise to serve their communities.
Gregory Lobanov, BS digital media '14, took a bike trip across the country after graduation which inspired his latest video game, "Wandersong."The game became available for Nintendo Switch in 2018.
Deepa Mankikar, MPH environmental and occupational health '15, presented on the burden of global air pollution and sat on a panel for the United Nations' event, Universal Healthcare: Integration of Physical and Mental Healthcare for the Prevention and Control of Noncommunicable Diseases.
Shahla Mazdeh, PhD educational leadership and learning technologies '12, published a book named "Davazdahgaam Khanevadeh" (Family Twelve Steps) in Farsi to introduce the Twelve Step program to Persian-speak- ing families who are dealing with addiction problems.
Aubrey Nagle, BA English '15, re-launched the BOOM newsletter which, helps readers become more media literate. She also wrote the new web series "Crash Course: Media Literacy," executive produced by John Green and Hank Green for their YouTube channel and company, Complexly.
Marie Plaisime, MPH public health/environmental and occupational health '14, was selected to the 2017 Robert Wood Johnson Foundation Health Policy Research Scholars Program. As part of the program, Plaisime will explore the linkages between unconscious bias and health care processes and outcomes.
Rochelle Spahn, BARCH architecture '10, was named to Lighting Magazine's 40 Under 40 North America Class of 2018.
Lisa Strohman, MA clinical psychology '90, PhD law-psychology '05, founder of Technology Well- ness Center and Digital Citizen Academy organizations, participated in TEDxPasadenaWomen, speaking on empowering kids to rise above technology addiction.
---
Weddings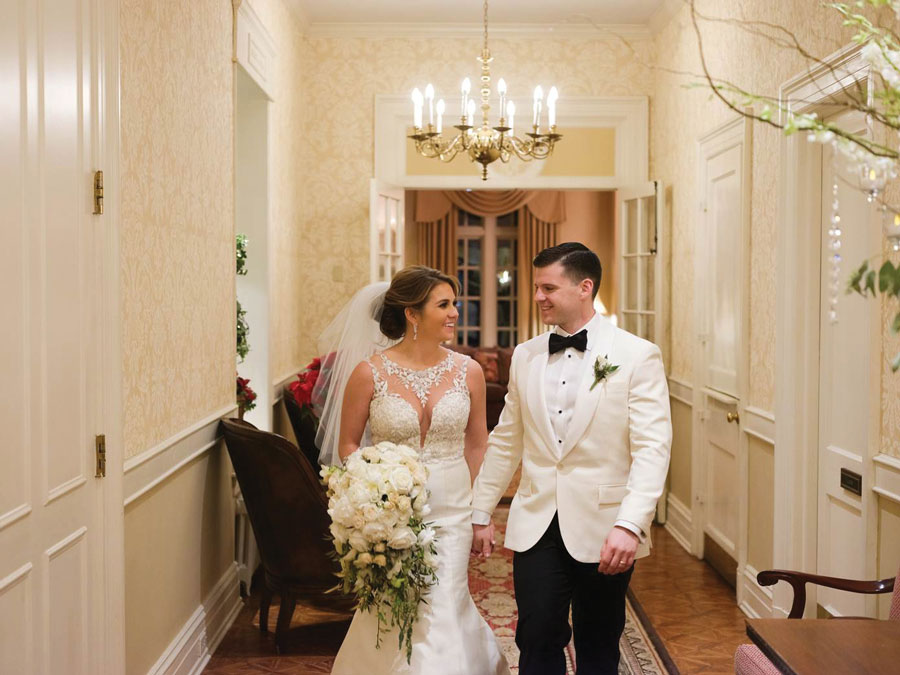 Angela Luciani, BS nutrition and foods '13
and
Ryan Monkman, BS civil engineering '12
, were married on December 31, 2017.
---
Baby Dragons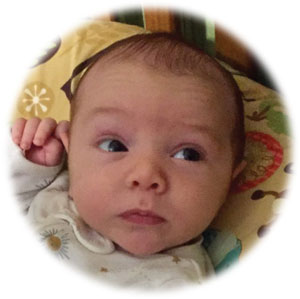 Margaret Cunningham, MS environmental science '10, MS teaching, learning and curriculum '14
, and
Steven Pearson, PhD environmental science '13
, had a son, Fitzgerald Tupelo, October 10, 2017.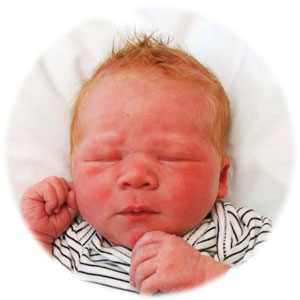 Justin Tomevi, JD law '12
, and
Kimberlee Rose Tomevi, MS special education '12
, had a son, Noah Austin, on February 19, 2018.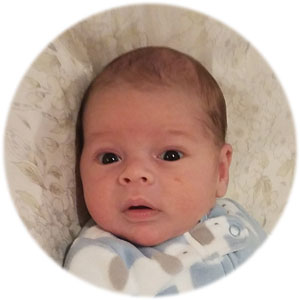 Steve Wittenberg, BS finance/ marketing '98
, and Jen Wittenberg had a son, Leo Asher, on February 22, 2018.
---
We're interested in hearing about your weddings, new babies, special traditions, group trips and regular get-togethers with fellow alumni. Send stories and photos to Lara Geragi at lec36@drexel.edu.