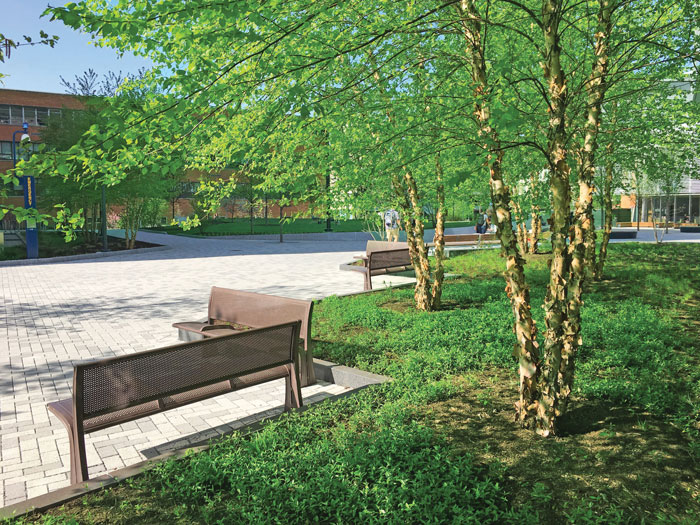 If you close your eyes and think about what's causing climate change, you're probably picturing industrial smokestacks and gridlocked highways. But according to the Delaware Valley Green Building Council (DVGBC), some 60 percent of greenhouse gas emissions in Philadelphia are produced by the building sector.
That's why Drexel has joined a regional partnership of property owners, utilities, energy service companies and community organizations that have pledged to help reduce energy, water use and transportation emissions by 50 percent by the year 2030.
The effort, part of a national initiative called 2030 Districts, was announced by DVGBC in October.
Drexel's participation in the initiative will involve gathering data on water consumption, building energy use and greenhouse gas emissions from shuttle buses and making adjustments to meet the 2030 district goals, according to Christopher Plummer, executive director of University Facilities. In addition to pursuing the highest levels of energy efficiency certification for all of its renovations and new construction, the University is adding monitoring technology that will allow it to gather data and focus on energy-saving procedures in each building. It is also looking at adding alternative-energy-powered shuttles to its fleet.