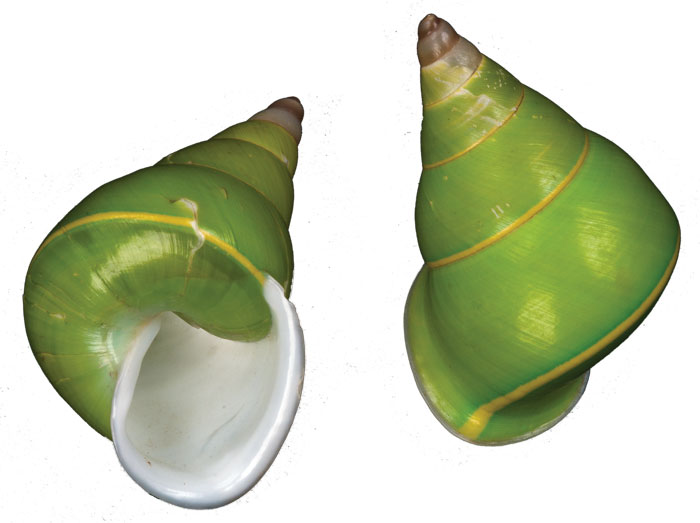 This distinctive tree snail is one of millions of specimens in the Malacology Collection of the Academy of Natural Sciences of Drexel University. The manus green snail (Papustyla pulcherrima) is endemic to rain forests on Manus Island in Papua New Guinea, where pressure on its habitat from logging and agriculture have made it an endangered species. However, it will exist in perpetuity in the scientific record thanks to efforts at the Academy to preserve important specimens online at the Academy's website, ansp.org.
Number of specimens in the collection today. The shell collection now occupies more than 250 cabinets containing more than 13,000 drawers.
Number of specimens viewable online.
Through digitization, the most scientifically important specimens are being catalogued as high-definition images in a fully searchable archive.
The year the Malacology Collection and the Academy of Natural Sciences of Drexel University
came into being
.
Weight in tons
of all the shells in the collection.