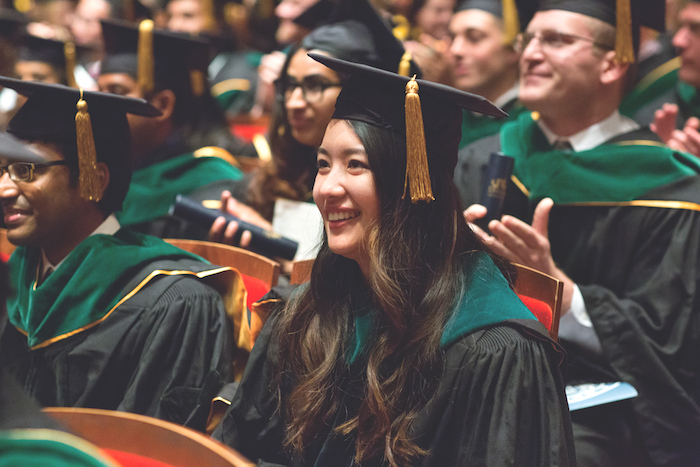 2017 Commencement Photo Gallery
About 7,000 new Drexel alumni donned cap and gown this spring at separate commencement ceremonies throughout Philadelphia, culminating in a University-wide ceremony at Citizens Bank Park on June 13.
Under stadium lights in the home of the Philadelphia Phillies, graduates heard from computational design guru John Maeda, the global head of Computational Design and Inclusion at Automattic, the parent company of Jetpack, WooCommerce, Longreads, WordPress.com and more.
Separate school ceremonies were conducted in the week before, and included Kline School of Law's event on May 18, when 168 new law graduates celebrated the completion of their degrees, and the College of Medicine's ceremony for 578 graduates the following day, both at the Kimmel Center for the Performing Arts. Pictured above, College of Medicine graduates Kim Nguyen (front-right), Vinu Ninan (front-left), Carl Quesnell (back-right), Priya Raghavan (back-left).