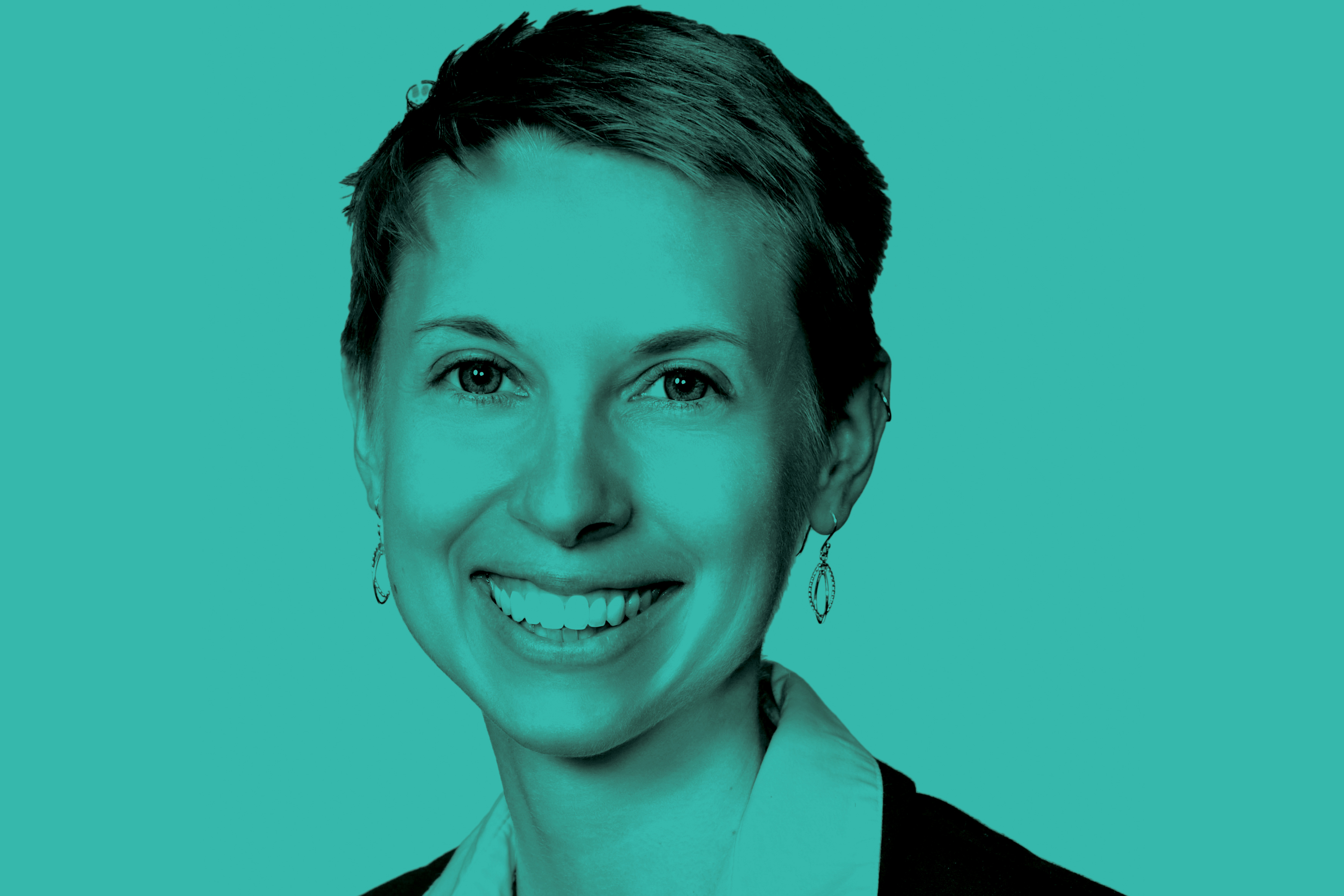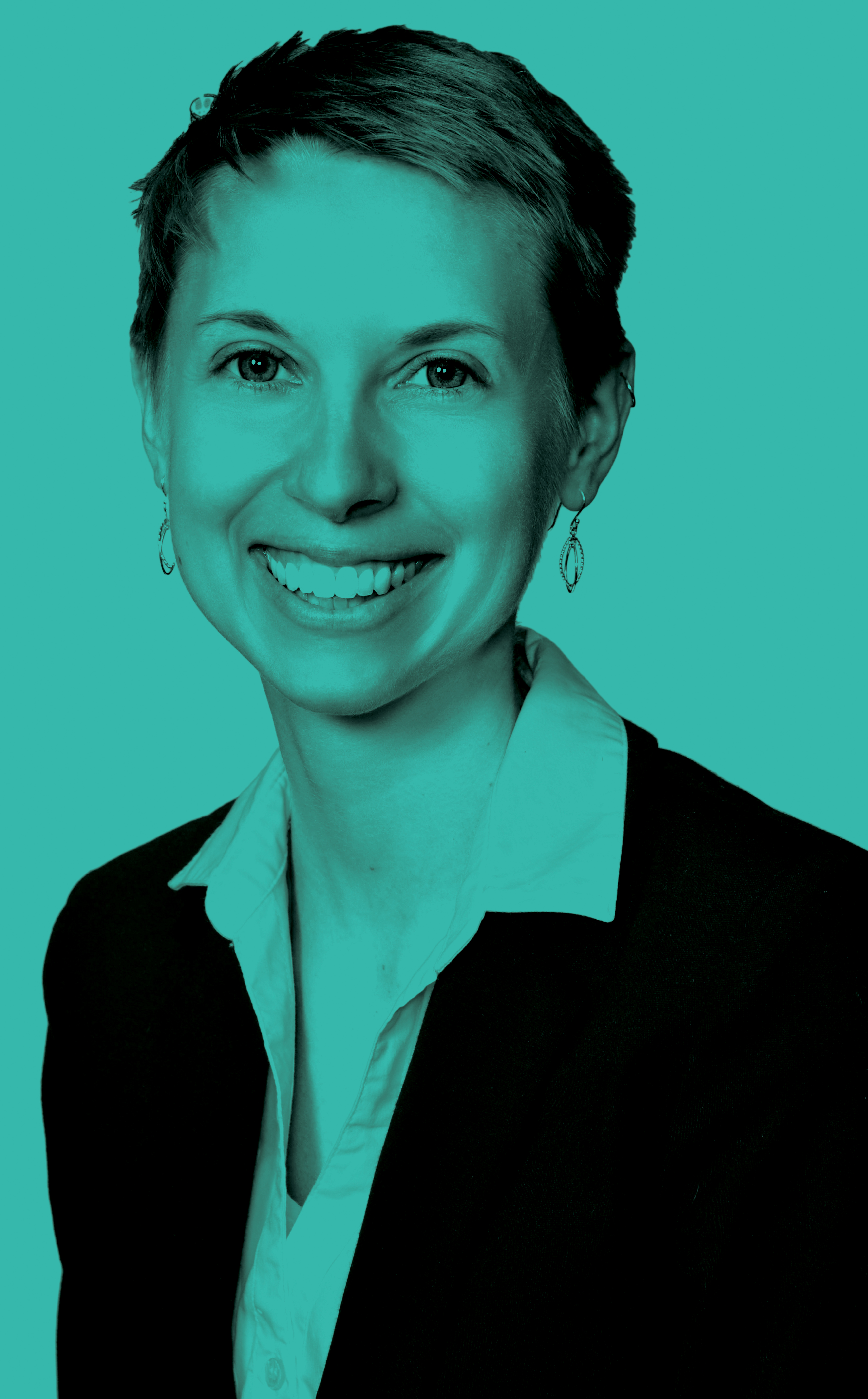 "Law school, in a lot of ways, doesn't reflect what practicing law is like, but I think Drexel does a great job of trying to get us out of the classroom and out of the textbook and into practicing."
Just a year ago, Emily Derstine Friesen was finishing her employment law studies in the Kline School of Law. Today, she has a full roster of clients at a local fi rm and can boast a stunning $51 million verdict secured in her first professional trial.
Derstine Friesen '16 started full-time at Console Mattiacci Law in Philadelphia last September and didn't wait long to make a mark. By December she joined the team representing Robert Braden, a 66-year-old client who alleged age discrimination against Lockheed Martin when the defense contractor laid him off after 29 years of service.
In February, a federal jury in Camden, New Jersey, awarded Braden more than $1 million in damages and losses, plus a massive $50 million in punitive damages against Lockheed. At a stage of her career when most young attorneys are locked in document review and can only dream of the courtroom, Derstine Friesen is already holding employers accountable in a major way.
"It was exhilarating," Derstine Friesen says. "It was an amazing opportunity, and I feel fortunate that I was able to get it so early in my career."
Derstine Friesen argued motions in the trial and worked alongside Rahul Munshi, the lead attorney on the case, to demonstrate to the jury that Lockheed had a pattern of replacing older employees like Braden with younger workers.
"It was such a rewarding experience to see our client feel vindicated," Derstine Friesen says.
The case wasn't Derstine Friesen's first. During law school she participated in Professor Richard Frankel's Appellate Litigation Clinic, in which law students have opportunities to take on real cases. She represented an indigent prisoner who alleged he had been wrongfully convicted of murder due to ineffective counsel. She took the case to the Third Circuit Court of Appeals — a rare experience even for seasoned lawyers. She wrote the briefs, communicated with opposing counsel and, ultimately, delivered oral argument in court. Though she was unable to free her client, the courtroom experience was invaluable.
"The clinic [at Kline School of Law] gave her an opportunity to develop her skills in the context of representing a real client in a difficult case, and she took advantage of that opportunity to the fullest," Frankel says. "The case required a lot of work and presented significant challenges, so it helped to foster resilience, in addition to legal skills."
After graduation, Derstine Friesen hit the ground running at Console Mattiaci Law. Shortly after the Lockheed verdict, she had 60 clients on her case list, spanning sex, age and race discrimination, retaliation, breach of contract and wrongful discharge. She is passionate about seeking justice for clients who have been wronged by employers, and doing it daily is "very rewarding work," she says.
"Law school, in a lot of ways, doesn't reflect what practicing law is like, but I think Drexel does a great job of trying to get us out of the classroom and out of the text- book and into practicing," Derstine Friesen says.
To Frankel, the Appellate Litigation Clinic is a way for students to discover that they are able to accomplish much more than they think they can. It made clear to him that Derstine Friesen could think creatively, research extensively and advocate strongly on behalf of a client. Early in her career, she's using those skills for fulfilling work that protects clients like Braden.
"We teach people to do well and to do good," Frankel says, "and this is a great example of someone doing well and doing good."