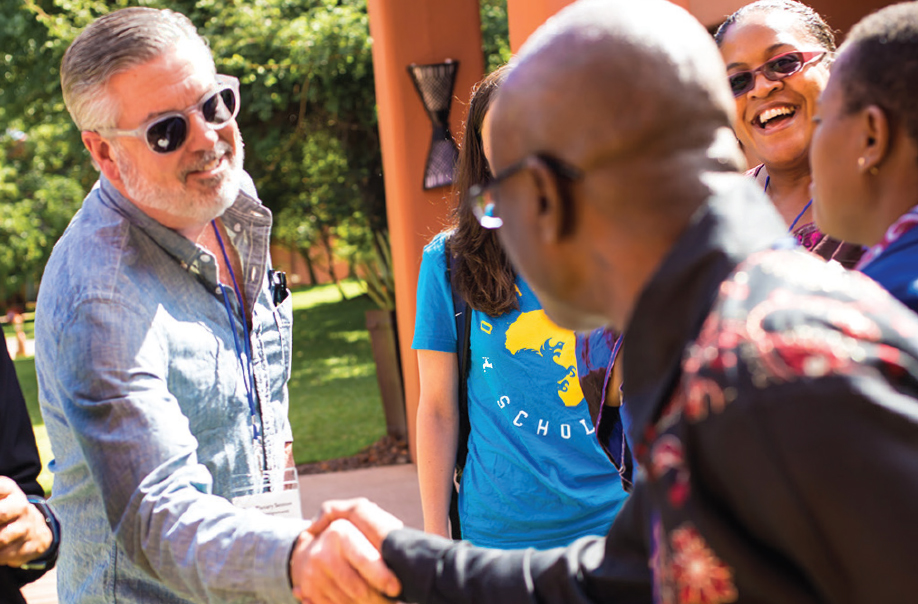 Nine Drexel Dragons got a special diploma ceremony with President John Fry in Zambia this spring.
The students were in Africa working as Dornsife Global Development Scholars with World Vision International, an international agency that targets the root causes of poverty. President John Fry personally delivered certificates to the students, who were all graduating in the spring, while touring water sanitation and hygiene projects developed by World Vision in several sub-Saharan African nations.
The Drexel delegation included Shannon Márquez, vice provost in the Office of International Programs and professor and director of the Office of Global Health in Drexel's Dornsife School of Public Health, as well as David and Dana Dornsife '83, who are benefactors of the Dornsife Global Development Scholars program. With the support of World Vision and the Dornsifes, the Global Development Scholars program is on track to support water and global health programs in up to 25 countries.
The group visited communities, villages, schools and households in Zambia, Zimbabwe, Swaziland and Lesotho and met with residents whose lives have been impacted by access to water and hygienic facilities. "Water is the foundation for life in a community, but far too many people around the world spend their entire day searching for it … and we really witnessed that," says Márquez.