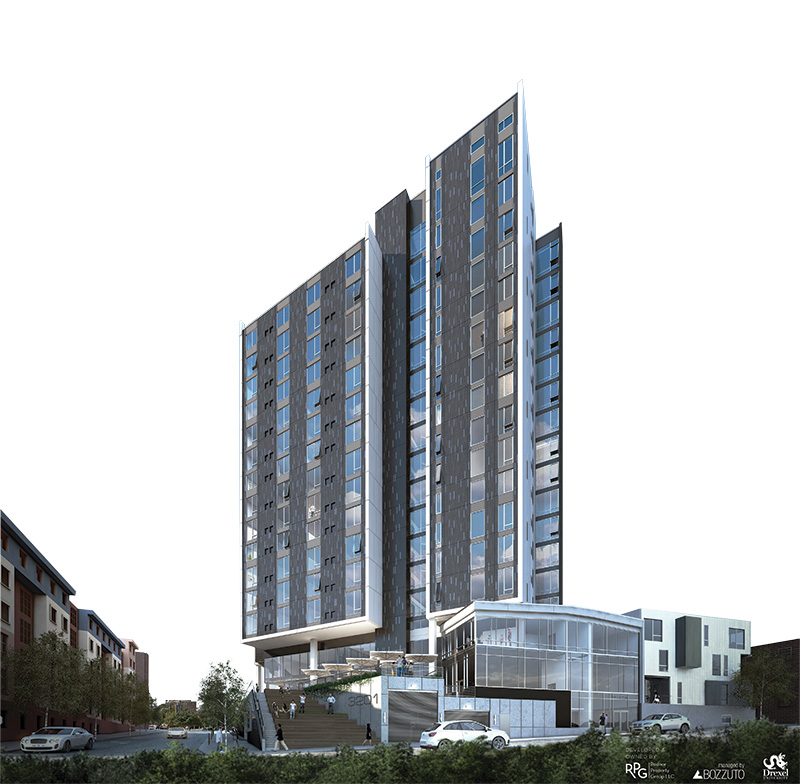 In the spring, Drexel and its partners broke ground on a skyline-changing project called Vue32, which is a 16-story, 176,000-square-foot residential tower at 3201 Race St. that will include for-sale townhomes and a Nobel Learning Communities preschool and community plaza — all with knock-out views of Center City.
"As our neighborhood and economic development initiatives make University City a more exciting and equitable place to live, study and work, they also reveal new needs like market-rate housing and high-quality childcare," says Drexel President John A. Fry.
The $56 million project will provide residences and a preschool to a mix of Drexel graduate students, faculty, staff and non-Drexel professionals working in the area.
The building is designed by Erdy McHenry Architecture. It's being developed by Radnor Property Group on land owned by Drexel under a ground lease agreement with Drexel at no cost to the University.
It's scheduled to open in summer 2017.