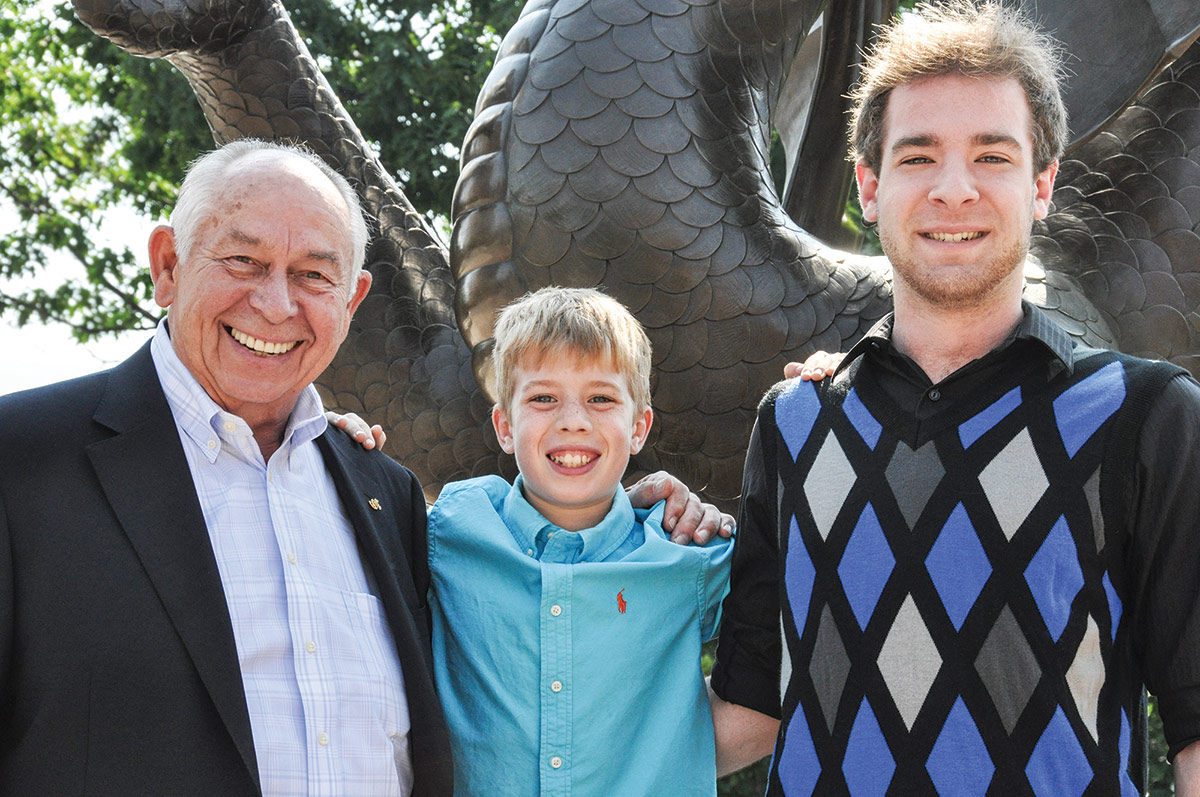 Bill Schutt, BS commerce and engineering '67, is proud of two things: He's proud to be the "grandpa" of five, and he's proud of his Drexel education. Those worlds collided last year when Schutt's oldest grandson, Brandon, decided to become a Dragon, too.
"Brandon is so happy with his decision to go to Drexel," says Schutt. "In particular I can't say enough great things about the co-op program. Kids get to see the real world through real jobs. I know Brandon will learn so much from it."
And Brandon might not be the only one. Schutt's youngest grandson, 10-year-old Daniel, is already showing his own affinity for the blue and gold.
Schutt fondly recalls the first word Daniel learned to spell was "D-R-E-X-E-L" while riding in the back seat of his car. Last year Daniel chose to build a Drexel Dragon Racer for his Cub Scout race car — with the help of his grandpa, of course.
"It's their decision where they want to go to college — but I do influence them as much as I can, I suppose," says Schutt.
Schutt hopes Drexel will prepare his grandsons for a rewarding career like he had.
Over the years, he has become a renowned expert in corrosion engineering, developing theories and systems that are used to protect the reinforcing steel in concrete — often found in bridges. He made a number of television and radio appearances following the tragic I-35W Mississippi River bridge collapse in Minnesota in 2007 and served as a member of a White House delegation to the Soviet Union. He holds six patents, has published numerous technical papers and lectured in more than 25 countries.