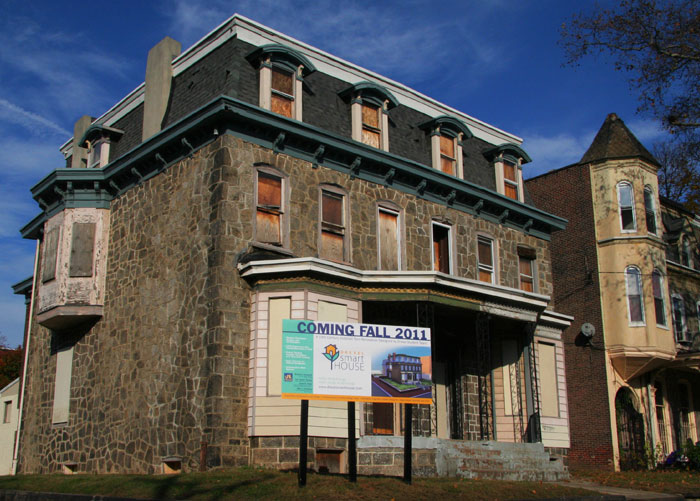 The Drexel Smart House project, which aims to transform a late-19th century Powelton Village residence into a "living laboratory" for exploring cutting-edge design and technology, received a 2011 NOVA Award during the organization's third annual symposium in October in Philadelphia.
The awards are presented annually to those who have made outstanding contributions in the area of new and green energy alternatives or sustainable innovations in existing energy technologies.
The Smart House was nominated in the Educational Case Study category for its student-led, multidisciplinary approach to developing a sustainable model for urban residential living and entrepreneurial innovation. Participants in the Smart House program conduct research and develop designs in the areas of environment, energy, interaction, health and lifestyle with the goal of improving quality of life in the urban residential setting.
Founded in 2006, the Smart House project has since procured a 4,900-square-foot, 19th century Victorian twin home in Powelton Village, which it hopes to renovate to redefine urban living through the use of sustainable technologies and dynamic environments. The project has raised more than $300,000 in research funding through grants and awards for student proposed research, including a recent $75,000 Federal EPA P3 Grant. The project has also been awarded a $25,000 NCIIA grant to establish a seed fund in order to disperse micro-grants to students in the prototyping phase.
For more information, visit www.drexelsmarthouse.com.