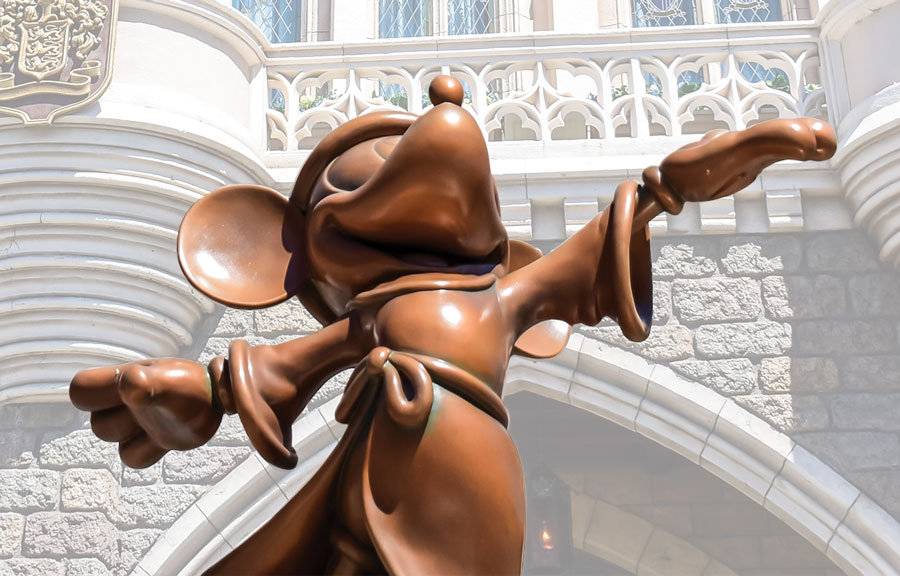 Drexel alumni often make headlines with inventions and discoveries in fields like computer engineering, public health and materials sciences.
What sometimes flies below the radar is all of the pioneering work they do to make our lives more beautiful, more exciting, more delicious. In short: engineers of happiness!
It would be easy to assume that happiness is simply the result of being lucky enough to lead a relatively trouble-free life. Shouldn't wealth, success and health lead to happiness?
In fact, a large body of scientific data shows that the reverse is true. People who are fundamentally happy to begin with end up achieving more and leading happier, healthier, wealthier and even longer lives.
One study sponsored by the National Institutes of Health also shows a direct correlation between happiness and resilience, another cornerstone of well-being. The research, published under the title "Happiness Unpacked: Positive Emotions Increase Life Satisfaction by Building Resilience," concludes that it is the accumulation of many in-the-moment positive emotions that leads people to feel happy overall — not the other way around.
In-the-moment happiness is precisely the business of these Drexel alumni. Whether it's the magical feelings of joy shared with children at a theme park, or the rush of adrenaline from an amazing meal, these Dragons are pioneers and superstars. They break new ground, set the trends and keep pushing the limits on the happiness quotient in our lives.
Mike West
BS communications '75
Storytelling is one of the oldest art forms, and one of the newest.
No one knows this better than Mike West '75, who has held senior positions in Walt Disney Imagineering and Universal Creative Studios, two of the most renowned entertainment companies in the world.
West attributes much of this to his ability to recognize and tell great stories.
While earning his communications degree and honing the craft of writing, West was a four-year member of the Drexel Players and gained some experience in radio and as a DJ.
After a few years in retail, he landed a spot at Walt Disney Imagineering as a show writer for
theme parks around the world. As he progressed into producing projects and directing many of the
voice-over actors in his shows, he began doing voice work himself.
Ultimately, West had a hand in creating some of the most beloved rides in the Disney pantheon, such as "The Living Seas" (now known as "The Seas with Nemo and Friends").
"You're creating products with the sole purpose of making people happy,'' he says. "It's so much fun to do, you don't think of it as a job."
In 2006, West joined Universal Creative Studio as executive producer/senior director. He now leads project creative teams from early concept design through production and installation, and his teams have been responsible for wildly popular attractions such as "Skull Island: Reign of Kong" and "The Simpsons Ride." These attractions pioneered the use of 3-D technology, animatronics and computer-generated imagery to create immersive, intricately fashioned alternate realities.
"The most challenging and exciting part is working with numerous operating partners on a fresh, new innovative design that wil actually function in the real world and still provide an amazing guest experience," West notes.
In the real world, these experiences have to compete with personal entertainment systems and virtual-reality options that allow people to consume content at home or even walking down the street with a cell phone. But West isn't worried.
"The fact that you can create a story, which should always be the driving force behind any experience, invite guests to board a ride vehicle or step into an immersive, theatrical environment with a bunch of strangers and share the laughs, the screams, the technological wonder…that's what sets us apart," he says. "It's the all-for-one, one-for-all mentality that will keep guests coming back."
Francis X. Hogan
BS hotel and restaurant management '03
Francis X. Hogan '03, acclaimed chef and restaurateur, says that you can "create delight by staying in tune with your ingredients."
If he has a sixth sense for the language of food, Hogan also possesses an uncanny intuition about location. He repeatedly sniffs out untapped market potential and pioneers the next great place, whether that's an old, Italian Philadelphia neighborhood or a suburb in northern California.
Hogan says his bachelor's of science degree in hotel and restaurant management equipped him with a priceless combination of theory and real-world experience.
"There's no way to learn everything you need to know (about restaurants) in four years," he says, "and Drexel understands that. But what they excel at is putting you in a position to learn in the field faster than most." He adds that the study-abroad program in London was "one of the greatest parts of my college education."
Inspired by a professor who lamented the limited dining options in South Philadelphia, Hogan and his partner launched gastropub 1601 in 2005.
"When we opened 1601, the East Passyunk corridor wasn't nearly what it is today," he says. "There were restaurants, but predominantly traditional Italian- American. Having recently moved there from Center City myself, I saw a trend of younger people starting to migrate to the neighborhood because you could get more living space for your money. I also realized that there weren't any places for us 'younger folks' to hang out, like in Center City or Northern Liberties."
As one of the earliest upscale pubs in the area, 1601 quickly became a hit and helped lead the way for an influx of other young, enterprising chefs.
Hogan later moved west and honed his craft under some of the nation's top chefs in San Francisco. In 2015, he broke new ground once again with Sabio on Main in Pleasanton, California.
The press dubbed it a "bold move" to put his Spanish-influenced, modern tapas menu in a suburban location not known for fine dining.
"I see a lot of smiles," Hogan reports. "We're delivering an elevated experience. We want our guests to say, 'wow and wow.' That's what I'm looking for. So when we nail it, it feels good.'"
Kristy Pron
BS digital media '06, MS '07
When Kristy Pron '06, '07, was in sixth grade, she wrote a letter to Disney's then-CEO Michael Eisner, expressing her desire to one day work at Walt Disney World.
The return letter advised her to study subjects she loves.
Pron followed that advice, majoring in digital media at Drexel's Westphal College of Media Arts & Design. That decision ultimately led to her dream job as Imagineer, a member of the Walt Disney Co.'s R&D team tasked with creating experiences that delight millions of people each year.
As a media and art pipeline developer, Pron focuses on the initial concepts for Disney theme parks, resorts, attractions and cruise ships. She has had a role in bringing some of the most beloved family films to life as rides or destinations, including "Frozen Ever After," a ride through the world of "Frozen," "Miss Adventure Falls," a thrilling waterpark, and the hotel "Copper Creek Cabins."
Working in the "digital immersion showroom," Pron manipulates huge 3-D models to create and perfect designs so they translate successfully into thrilling, family-friendly experiences.
"I work on the pre-visualization of attractions during the concept phase and help the team work through design issues early on," she explains. The tools of her trade include virtual reality, game engines, puppetry and other things that sound as if they don't belong in the serious world of work.
Her Westphal education equipped her with critical skills that were instrumental in her career advancement — "everything from web design to 3-D modeling," Pron says.
While at Drexel, she won a design competition sponsored by Disney that garnered her a seven-month internship with the Imagineering department. Her co-op at a Philadelphia architecture firm broadened her range of skills and knowledge about construction.
Pron says, "I hope that my work helps the teams to create better guest experiences by allowing them to pre-visualize their work and art direct and redesign it so that when they actually build it, it comes out exactly how they envisioned it."
In other words, Pron is in the business of helping everyone make their dreams come true.