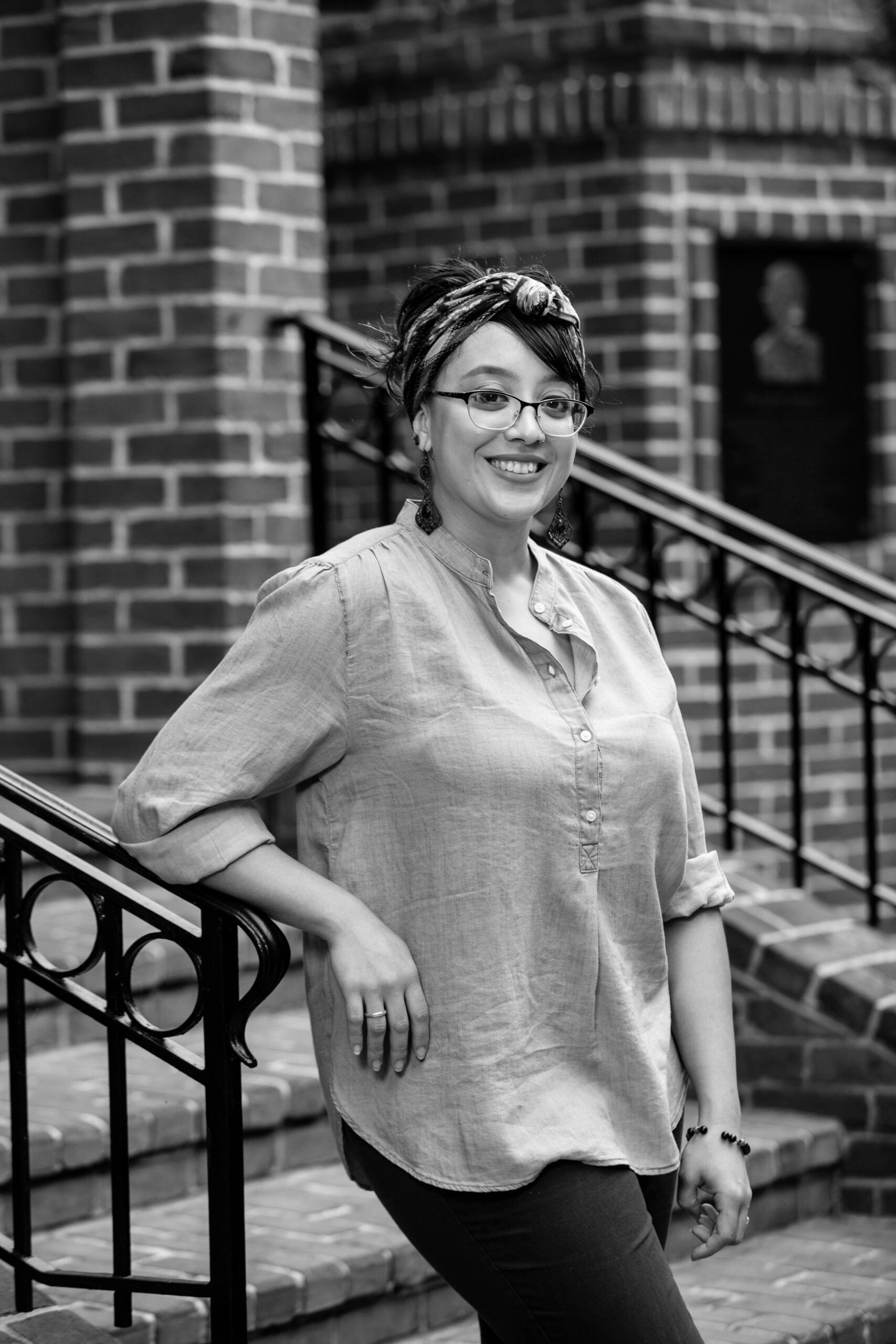 Salina Mayloni Almanzar
30
MS arts administration '17
---
Visual artist; photography and printmaking technician, Franklin and Marshall College (Lancaster, Pennsylvania); co-initiator, The Seed Project (Lancaster, Pennsylvania)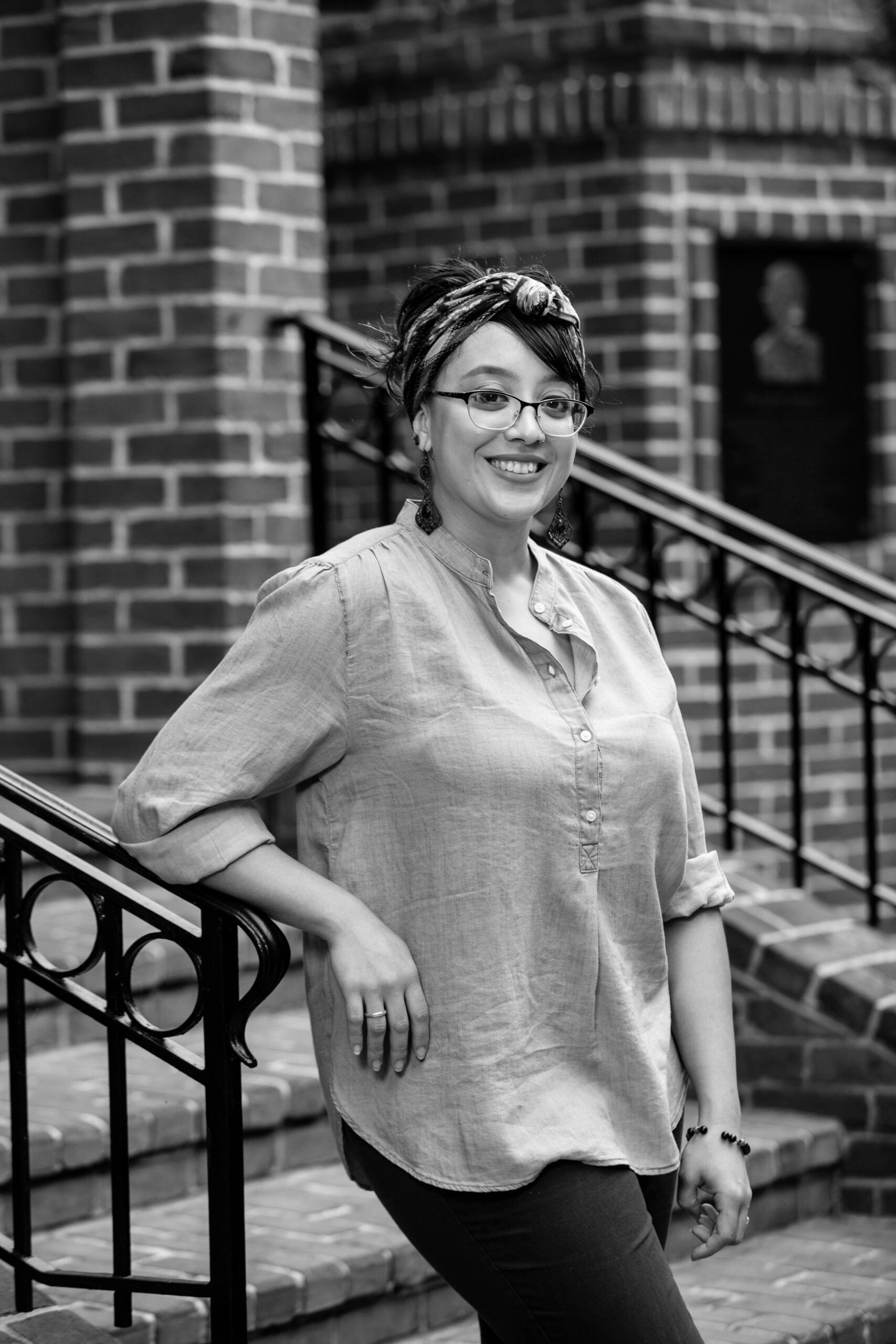 When Salina Almanzar completed her master's in arts administration from Drexel's Westphal College of Media Arts & Design in 2017, she gained more than a degree. Almanzar also found the confidence to push for the equitable, inclusive and bold public work she wanted to see in her city of Lancaster, Pennsylvania. In the years since, Almanzar hasn't stopped pushing. "Lancaster City is small enough that we can see change happen quickly and yet it is big enough that historically marginalized peoples are lost," she says. "As a social practice artist, my job is to build the tables we need rather than constantly asking permission to be heard." In 2018, Almanzar partnered with photographer Osmyn J. Oree to create "This Neighborhood Is…" a sprawling mural that combines colorful portraits of Lancaster's Culliton Park residents with words describing the community. When the nonprofit Americans for the Arts recognized the mural as one of the top 50 public art projects in the nation, Almanzar viewed the honor as one she shared with the city. "Success for me is communal," she says, a notion that was cultivated at Drexel. "When I rise, my community rises with me." Education is also part of Almanzar's mission. She was a teaching artist and board member with Lancaster Public Art, and is now focused on a five-year "creative placemaking" project funded by the Pennsylvania Council for the Arts. She's taught as an adjunct at Drexel and is a photography and printmaking technician at her other alma mater, Franklin and Marshall College. In 2017, Almanzar became the youngest member of Lancaster's school board. "Success to me means that another kid from my city isn't thinking, 'When I get out of here, I can be successful,'" she says, "but instead, 'I can make a meaningful impact on my community here.'"
In her own words…
My Greatest Accomplishment: My greatest accomplishment is difficult to narrow in on but I feel a sense of peace and "this is what I'm supposed to be doing" whenever I'm working in community toward some kind of public artwork or installation. I was honored to be part of the Americans for the Arts Best Public Art Database in 2018 for my work with photographer Osmyn J. Oree at Culliton Park in Lancaster City. Since then we've been able to create several permanent and temporary public art installations driven by the community over the past three years.
How Drexel Helped Me: Drexel helped me feel a sense of validation in the work I was interested in and gave me the confidence to push for the kind of public work that I wanted to see in my city. Drexel also allowed me to meet some of my closest friends and collaborators. I deeply value the sense of collaboration and co-authorship that Drexel encourages.
How the Past Year Has Influenced Me: Plague year has forced me to slow down and radically re-evaluate what social practice looks like in a world where we can't meet at tables and eat snacks and paint together. It's been a very challenging year because my summers are usually spent doing a lot of community-based work that looks like big crowds, time in parks, talking with lots of people, and visiting folks. I am lucky to have had opportunities to paint murals and do public artwork. This has allowed me to experiment with what engagement can look like. I've been using zines to communicate and invite folks to respond to prompts in-zine. Social media has been tremendously helpful to get more involvement and partnering with our local school district. The pandemic has really forced me to hold the space between contradictions: meaning the year was challenging, sad, angering, and hard and it has also been transformative, allowed for innovation, and revealed new ways for social practice to be more accessible.
My Top Post-Pandemic Plan: My plan is to revisit my work in community and revamp how I do community-based work. I'm lucky to be in year one of a huge project in my community that is allowing myself and my co-initiator, Josh Graupera, to experiment with print media, outreach, interactive public art, and so much more. Our project, the seed project, would have launched last year but we were lucky to have the grace to re-write our proposal from scratch and launch this year. It's exciting and still in a gooey, wet, clay phase. We can see the general shape but not all the details quite yet and I find that to be the most exciting part of launching a project.