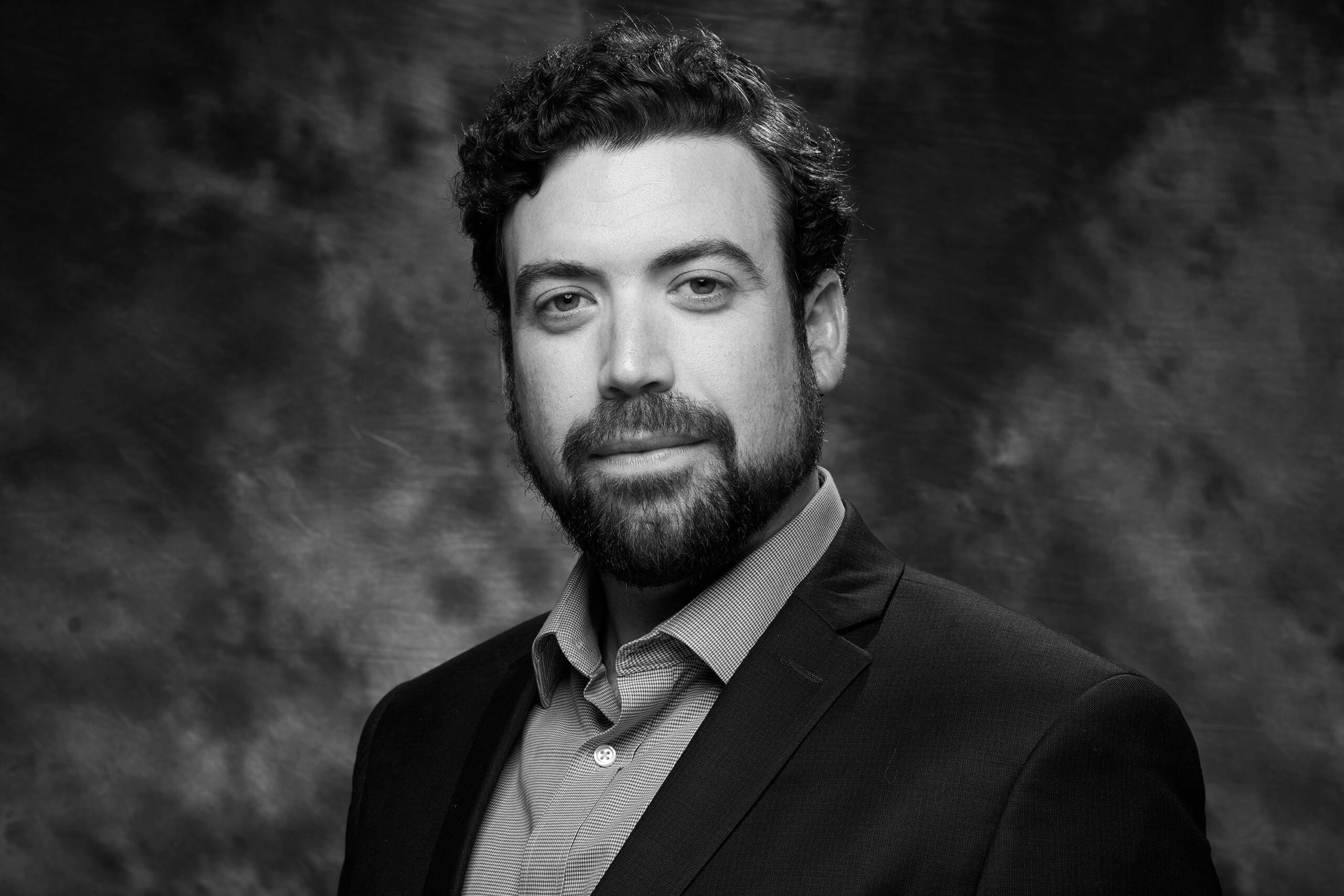 David Rosen, 37
MS education '09, PhD psychology '18
---
Co-founder & CEO, Secret Chord Laboratories (Norfolk, Virginia)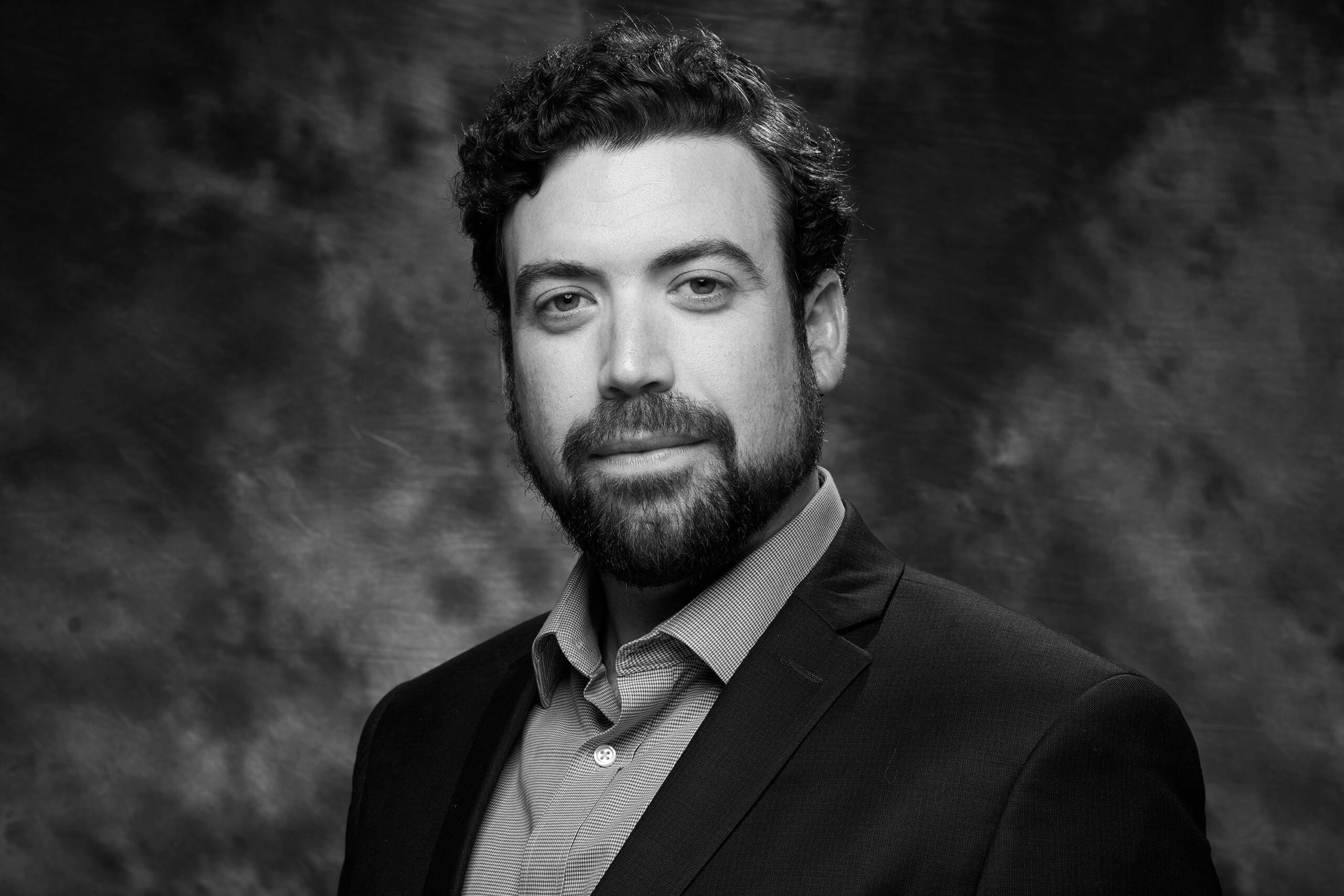 As a life-long musician of electric bass guitar and piano, David Rosen understands the fierce pressure to write a hit song — and that surreal feeling he gets when he hears a composition he loves. Those experiences motivated him to co-found Secret Chord Laboratories in 2019. The company, initially developed two years ago at the Google for Startups Project Music Accelerator in Nashville, uses artificial intelligence technology based on neuroscience to predict what songs will succeed for any style of music or artist. Launching this summer as a web-based platform, the company's main innovative product — called dopr™, or dopamine optimizing production resource — assesses a tune for harmonic, melodic and rhythmic "surprise" and compares it to historical chart-toppers, thereby assessing the song's likely popularity and its best target market. The dopr™ technology grew out of doctoral research Rosen conducted at the then-fledgling Expressive and Creative Interaction Technologies (ExCITe) Center at Drexel, where he studied the brain activity of jazz musicians while they improvised. Psychology Today, Ars Technica and Fast Company, among others, have featured Rosen's research on jazz musicians, and in 2017, the statistical analysis he co-authored that demonstrated that hit songs contain specific patterns of harmonic surprise was one of the top-pick articles in Frontiers of Human Neuroscience. Looking back on the past year, Rosen says that launching Secret Chord during the pandemic was a tough fight. "It was particularly challenging for early-stage startups seeking investment," he says. "When the pandemic first hit…it seemed like we were doomed. But, we managed to hold down the fort thanks to incredible friends and families, and a team that stuck with me while making personal sacrifices." By summer, Secret Chord began getting traction with angel investors, and pilot tests of the company's core technology impressed global music companies. "We astonished Senior Vice President of Innovation at Universal Music Group Tuhin Roy when our results matched those of an independent neuromarketing company they had analyze the same songs," he recalls. "This was a big moment for us." The six-person company has hit some high notes of late. Last year, Secret Chord Laboratories was named startup of the year by Wallifornia Music Tech Accelerator, which called it a "music-tech gem," and the company recently had its first patent application granted on its core technology.
In his own words…
My Greatest Accomplishment: Career-wise, being able to fuse my passions for music, psychology, tech and neuroscience together to create Secret Chord Laboratories. I couldn't design a company that I'd rather work at. I wake up and feel energized to be surrounded by some of my best friends and smartest people in the world and get to work on innovative music research and technologies every day. As a creative, my greatest accomplishment is my transmedia rock band, Chronicles of Sound, which combines my deep love for progressive rock and improvisation with my interest in sci-fi, film and role-playing games like Dungeons and Dragons. We have two instrumental EPs and a full-length album that is accompanied by a graphic novel. More broadly, however, my greatest accomplishment is a mentality that has served me well as I have applied it to various endeavors throughout my life: "If you are going to do it, do it right."
How Drexel Helped Me: There is no doubt that Drexel greatly shaped my career and provided me with a graduate school experience that I couldn't have gotten anywhere else. As I was starting my PhD program in 2012, my advisor, Professor of Electrical and Computer Engineering Youngmoo Kim, was planning to open the ExCITe Center. Kim had the insight that how our brains perceive and respond to music are essential research topics that belonged within his lab's purview. A position was created for a graduate student with a background in music cognition, music psychology and music tech. At the same time, the Department of Psychology was launching a new basic science research program called Applied Cognitive and Brain Sciences and was looking for an interdisciplinary student who could further studies on insight and creativity being conducted in Drexel's Creativity Research Lab, run by my other advisor, John Kounios. My research on creativity and flow-states in jazz improvisation was a perfect fit. Drexel valued the cross pollination of topics and domains, and I am literally a result of what happens when an institution embraces and acts upon their values.
What Success Looks Like to Me: My success is based around balance. Sometimes, if I'm out of balance, things can get pretty dark. I'm a firm believer in structure because there are distractions everywhere. I am successful when I can achieve balance of my attention…or even come close… I try to schedule my life into existence. At the beginning of each week, I examine the week ahead and have a blueprint for everything that I want to get done. If at the end of the week I've knocked out 80 percent of that calendar, that was a successful week. My wife thinks I'm crazy. She might be right.
How the Past Year Has Influenced Me: This year was unimaginable for me until it happened. It was yet another example of how divided our nation is, even when it comes to believing in things that seem simple like basic science and wearing a mask. I couldn't stop thinking about my great-uncle Gene who entered a nursing home a few weeks before the COVID-19 outbreak. He had suffered a minor stroke and was rehabbing, and then the virus came, and he was essentially cut off from the world, like so many others…and he recently passed away. The past year has taught me to try to savor each moment a little bit more and to be as present as I possibly can be in my daily life. I think the last year has also taught me just how adaptable human beings can be, and for that, I am hopeful.
My Top Post-Pandemic Plan: I got my first vaccine shot on March 25, 2021. It feels like the light at the end of the tunnel…it is going to be interesting to see how this all unfolds. My post-pandemic plan includes seeing and playing a ton of live music again. I miss being on the stage, lost in an improvisation, most of all. I'm also going to be spending a lot of time with family and friends. My parents haven't even held my 4- month old daughter yet, so that has been weird. But I would have to say that right now I am laser-focused on launching dopr™ into the world. Secret Chord is at a key inflection point, and I can't wait to get our product in the hands of creators. I am so excited about what lies ahead and to see some post-pandemic "bliss" on the horizon.