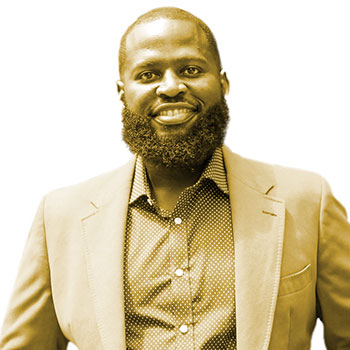 Quinney Harris, 35
MPH community health and prevention '11
Director of health equity and community partnerships, National WIC Association

My Greatest Accomplishment: Three years ago, I had the opportunity to present to a delegation of Chinese government and health officials along with other maternal and child health experts. I highlighted a three-year initiative at the National WIC Association that enabled 30 local agencies for the Special Supplemental Nutrition Program for Women, Infants and Children (WIC) in 18 states across the country to improve access to healthy foods and chronic disease-prevention services. The magnitude of sharing successes and lessons learned from the project with representatives from the most populous country on Earth was not lost on me. I'd like to think that my presentation helped to plant a seed for similar population health initiatives back in China, and, in hindsight, the meeting likely provided the initial impetus for my vacation in China and Japan two years later.
How Drexel Helped: At Drexel, I learned to value and center the expertise of community members in community health projects. In fact, one component of my master's project was learning the history of the 11th Street Corridor of Lower North Philadelphia where I conducted my research. This gave me direct access to one of the community gatekeepers, an ebullient elder whose forceful words defied any possible limitations of her wheelchair. Community engagement is now my guiding North Star.
Where I'll Be in Five Years: Traveling has given me so much perspective on racial equity and population health across the globe. More than anything else, I want to continue traveling and having new epiphanies.
"If I live to be 100, the change I'd most like to see in the world is…
global citizens building more bridges and fewer walls."
— Quinney Harris