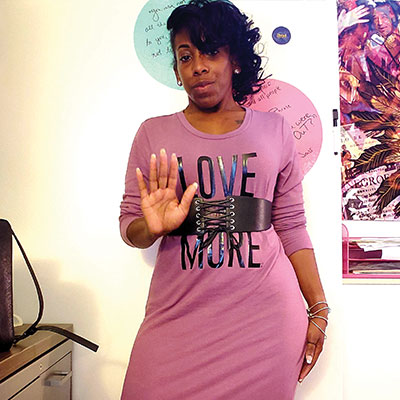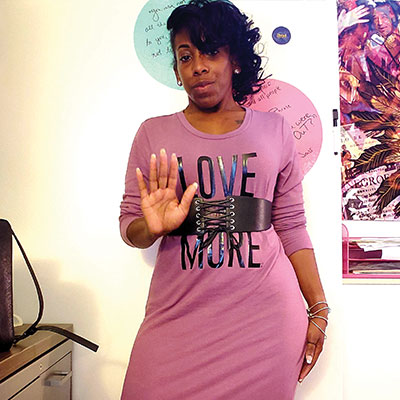 Last October, Drexel's Office of Equality & Diversity (OED) honored national Domestic Violence Awareness Month with a purple-wearing contest.
The winner of the contest went above and beyond in wearing purple every day — even on the weekends and at home. And yes, it helped that purple was already her favorite color.
Monique Mallory, assistant director of operations and data analytics in OED, wore at least one item of purple for each of the 31 days in October — which is even more impressive considering items couldn't be worn twice.
The National Resource Center on Domestic Violence promotes the month of awareness with a purple ribbon to symbolize and honor courage, survival and dedication to ending domestic violence.
Mallory was inspired to support the month because of her own experiences with intimate partner violence in the past.
"After working here and hearing the stories of so many people who suffer with domestic abuse, I decided to start speaking up about my experiences," she says.
"While it's true that Monique works with us in OED, that's not what gave her a leg up," says Jesse Krohn, formerly associate director of education and prevention in the Office of Equality & Diversity. "It makes sense that Monique would demonstrate such an intense commitment to ending interpersonal violence — she is one of the most compassionate and caring people I have the good fortune to know."