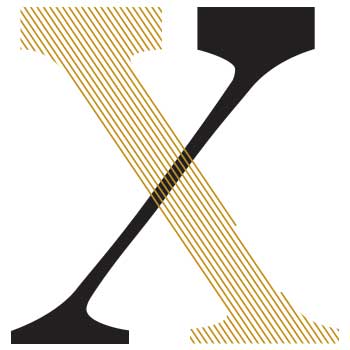 50s
Vilma E. Barr, BS retail management '57, was named as collection editor for sustainable building design for Momentum Press, publisher of books on science, engineering and the built environment.
60s
Joel L. Schwartz, MD medicine '65, released the book, "Shrink Unwrapped."
William R. Abt, BS business administration '69, endowment manager for Carthae College in Kenoska, Wisconsin, was featured in Bloomberg Business Week about how Carthae's returns beat Harvard's $37 billion endowment and most others.
70s
Frank M. Stearns, MS biological chemistry '72, PhD '78, retired CEO of the American Red Cross National Testing Laboratory, published "In Memoriam: Herbert J. Eichel (1924–2017) a Passion for Discovery," in the Journal of Eukaryotic Microbiology.
Nolan Kaplan, BS mechanical engineering '73, was named director of mechanical and process engineering at HOH Engineers in Chicago.
Robert A. Jurenka, BS civil engineering '77, was promoted to water treatment group manager at the Bureau of Reclamation in Denver.
Marlene R. Wolf, MD Medicine '77, presented "Targeting the Patient Experience" at the American Association of Physician Specialists Inc. annual scientific assembly in Nashville.
Rocco Biancaniello, BS accounting '79, was promoted to executive vice president, director of internal audit at Firstrust Bank in Conshohocken, Pennsylvania.
Lourdes M. Santoni, RN nursing '79, MSN nursing anesthesia '97, was hired as a healthcare provider researcher at Actify Neurotherapies in Princeton.
80s
Richard C. Altus, BS accounting '81, joined IMC Construction as the company's first chief administrative officer.
Mark S. Moschella, BS civil engineering '82, was hired at RETTEW as a transportation engineer in the Philadelphia-area office.
Martin G. Belisario, BS mechanical engineering '85, partner at Panitch Schwarze Belisario & Nadel LLP, was named among the 2019 Best Lawyers in America.
Edward Koehler, MS engineering management '85, released his second novel, "Felix Leiter CIA," on Amazon. This is a follow-up to "Felix Leiter USMC."
90s
Katherine K. Wilkinson, MB business administration '90, was elected as new board president of Delaware College Scholars.
Michelle Eskridge-Davis, BS computer science '91, was elected chairman of Red Hat Inc., the world's largest open-source company, based on outstanding middleware architecture evangelizing.
Gina Furia Rubel, BS Corporate Communications '91, CEO of Furia Rubel Communications Inc., was named among the 2018 Lawdragon Global 100 Leading Consultants and Strategists to the Legal Profession. This fall, she presented changes to ABA Ethics Rules at the Delaware Valley Law Firm Marketing Group as well as crisis communications at the LMA Mid-Atlantic Regional Conference in Washington, D.C.
Jim Maccariella, BS architectural/civil engineering '92, MS civil engineering '96, was promoted to professor at Mercer County College. He also presented a paper at the 2018 American Society for Engineering Education Conference in Salt Lake City, which outlined the progress of his National Science Foundation S-STEM grant.
John D. Simmons, BS electrical engineering '92, partner at Panitch Schwarze Belisario & Nadel LLP, was named among the 2019 Best Lawyers in America.
Malik J. Rose, BS teacher education '96, HD '09, former San Antonio Spurs power forward, was inducted into the San Antonio Sports Hall of Fame.
James A. Schmidt, BS accounting '99, joined the University of Tampa as an adjunct professor.
00s
John Lamb, MS library and information science '08, previously assistant professor at the University of Alaska Southeast, was promoted to associate professor of Library Science with Tenure in August, 2017. In December 2018, he received an MFA in Creative and Literary Arts from the University of Alaska Anchorage.
Ian B.K. Martin, MD medicine '00, was appointed president-elect of the Society of Academic Emergency Medicine.
Michelle Swanson Brown, BS commerce and engineering '02, senior financial analyst in the office of the chief information officer at Exelon Corp., was awarded the July 2018 Urban Empowerment Award by Year Up Baltimore.
Amber M. Racine, BS history and politics '04, of Raynes Lawn Hehmeyer, received the Judge Doris May Harris Image Award from the Philadelphia Chapter of the National Bar Association Women Lawyers Division.
Frank Falzone, BS civil engineering '05, project manager in Traffic Planning and Design Inc.'s access design department, was named the 2018 Young Engineer of the Year by The Pennsylvania Society of Professional Engineers.
Meredith Clark, BS business administration '06, was promoted to vice president at Urban Engineers.
Peter Douglass Yeomans, MS clinical psychology '06, PhD clinical psychology '08, was mentioned in The New York Times Magazine on June 13, 2018 for developing a treatment for veterans to help unburden themselves of shame and deliver the truth about war to their fellow citizens.
10s
Raghava Rao Gollapudi MD '99, Hirsch S. Mehta MD '07 and Arvin P.S. Narula MD '10 are fellow Dragons who all work at San Diego Cardiac Center, a private group practice in California.
Timothy Bohinski, BS chemistry '10, was promoted to new product development manager at Ametek Energy and Process Instrumentation in Newark, Delaware.
Ross M. Goren, BS biological science '10, joined Weber Gallagher this week as an associate in the Workers' Compensation Group.
Jena Jenofsky Pashak, BS interior design '10, was promoted to strategic business response design lead at Advanced Office Environments.
Cecilia Vernes, MS library and information science '10, was selected as a recipient of the Sewell Travel Award, a scholarship that gives librarians working in public health information an opportunity to attend the American Public Health Association Annual Meeting and Exposition in San Diego.
Selena Brancifort-Bohinski, BS hospitality management '10, vice president at First Class Travel based in Deptford, New Jersey, was named a 30 under 30 Travel Agent by Travel Agent Central. The national award highlights bright and promising professionals in the travel industry.
Annmarie Chavarria, MSN nursing '11, was appointed senior vice president and chief nursing officer at Abington – Jefferson Health.
Tyler W. Haughey, BS photography '12, published his first book, "Everything Is Regional."
David I. Singh, BS history and political science '12, joined Wisler Pearlstine LLP as an associate.
Eric John Gremminger, BS psychology '18, will be opening a new center for the Sanctuary Health Group in the Poconos of Pennsylvania.
Daniel Fornace, BS digital media '11, was listed among Forbes Magazine's 30 Under 30 Leading a Technological and Artistic Revolution.
Greg Lobanov, BS digital media '14, was listed among Forbes Magazine's 30 Under 30 Leading a Technological and Artistic Revolution.
Jennifer Pesch Waters, MS engineering management '11, was named to the board of the Society of Women Environmental Professionals.
Diana A. Silva, JD law '11, was promoted to partner at the environmental, energy and land use law firm of Manko, Gold, Katcher & Fox, LLP, located in the Philadelphia region.
Weddings & Baby Dragons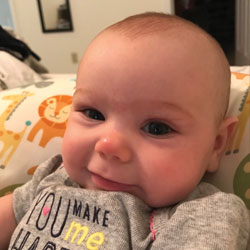 Cameron R. Wicks, BS film and video production '06, and Andrea Wicks welcomed daughter Madeline Grace Wicks on March 31, 2018.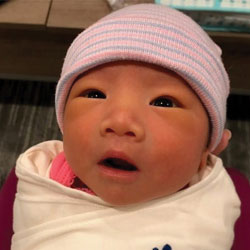 Benjamin Cheng, BS mechanical engineering '11, and Corina Lam, BS business administration '10, welcomed daughter Chloe Lam Cheng on Sept. 18, 2018.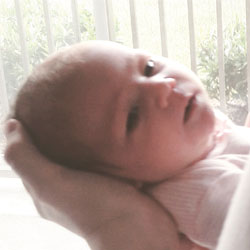 Christine Covington-Hoess, BA anthropology '11, MS communications '11, and Michael Hoess welcomed daughter Vienna Esther Hoess on Aug. 31, 2018.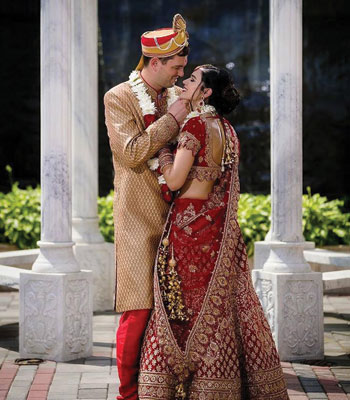 Neha Sirohi, MD medicine '14, and Ryan Campbell were married June 2, 2018, at Lucien's Manor in Berlin, New Jersey.
Johnathan Corle, BS business administration '70, and Diane Aumiller Corle, BS business administration '90, celebrated their 50th wedding anniversary. They took a cruise in Northern Europe to mark the occasion.
Snapped Dragons