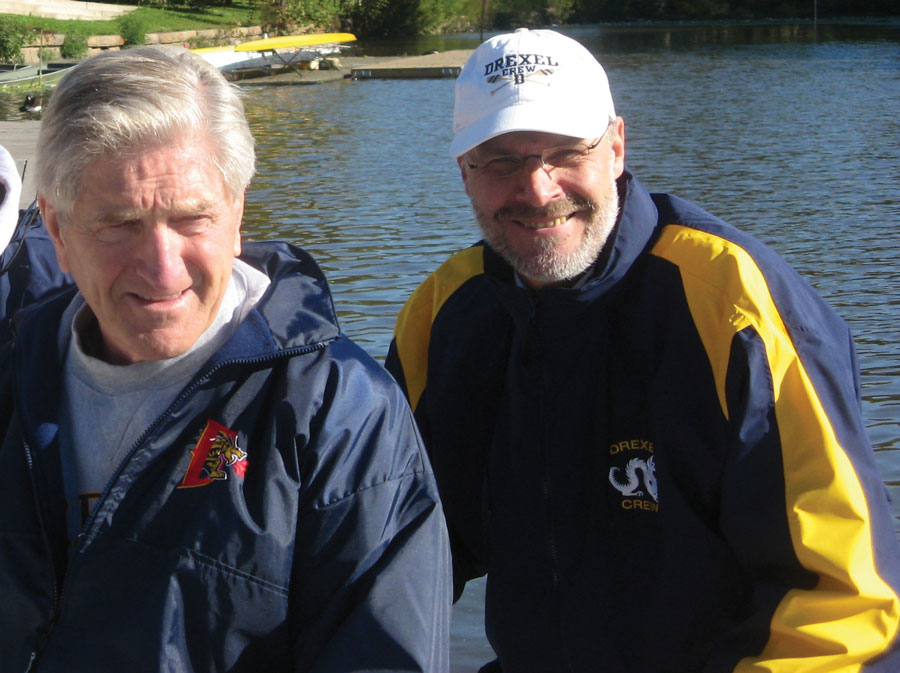 Vince Vidas '59, '64, one of Drexel's most decorated football players, passed away on Saturday, Nov. 4, 2017. He was the only Drexel football player ever named to two All-America teams, after both his junior and senior seasons. Vidas was a captain of the team as a senior.
He stayed active in the Drexel community after graduation. Vidas and his wife, Judy '56, played a major role in the upgrade of Drexel's Athletic Complex at 43rd Street and Powelton Avenue. Now called the Vidas Athletic Complex, the facility is home to the field hockey, men's and women's lacrosse, men's and women's soccer, and men's and women's tennis teams. Vidas was inducted into the Drexel Athletics Hall of Fame in 1973.
"Vince was bigger than life, on and off the field," says Drexel Director of Athletics Eric Zillmer. "He was a great friend to Drexel Athletics through his and his wife Judy's generosity and should be credited for helping elevate our varsity athletics programs."
Vidas was born in Philadelphia and served in the United States Air Force during the Korean War. After returning from the war, he enrolled at Drexel and received his BS and MS in electrical engineering. After graduation, he co-founded SEMCOR Inc., a provider of systems engineering and management support services.
Vidas is survived by his wife and their children, Lisa Reese (Arthur), Jeffrey Vidas (Annlouise) and Kristen Vidas, as well as their grandchildren, Amanda and Ryan Reese, Jacob Kegel and Trevor Vidas. He is also survived by two great-grandchildren, Gaige and Ava, and numerous nieces and nephews.