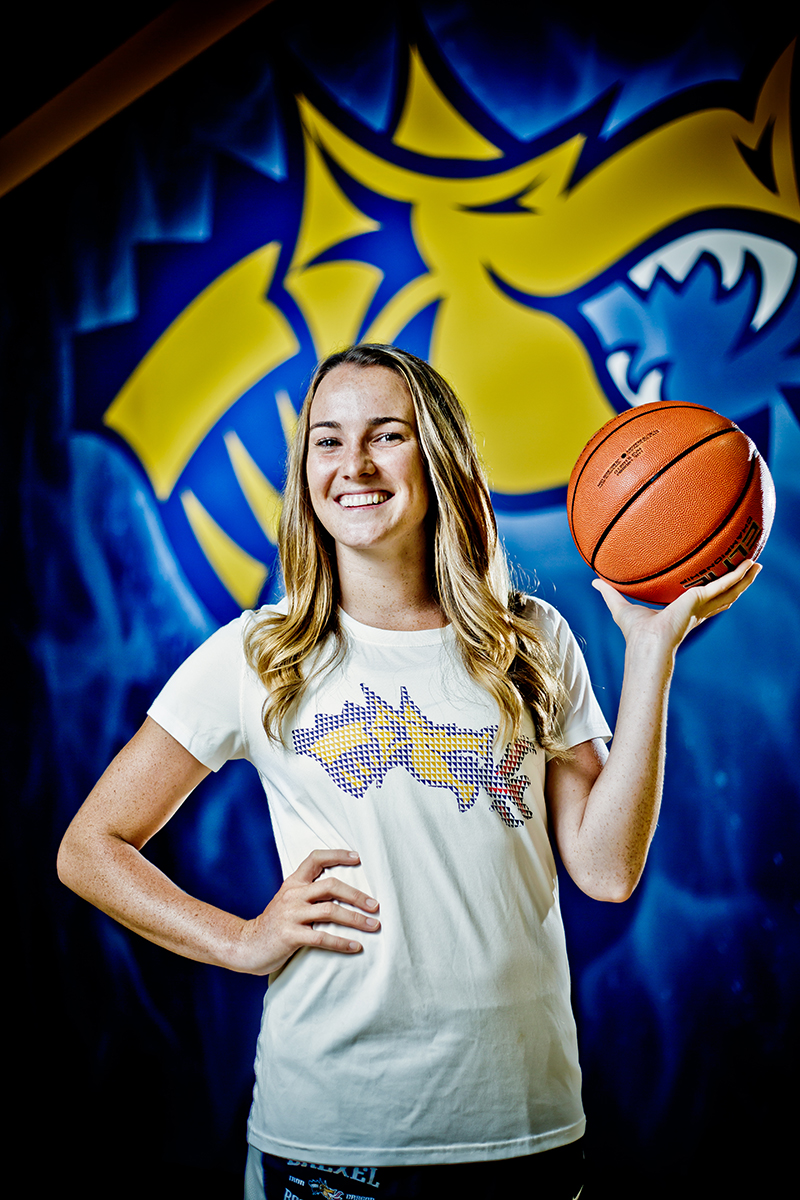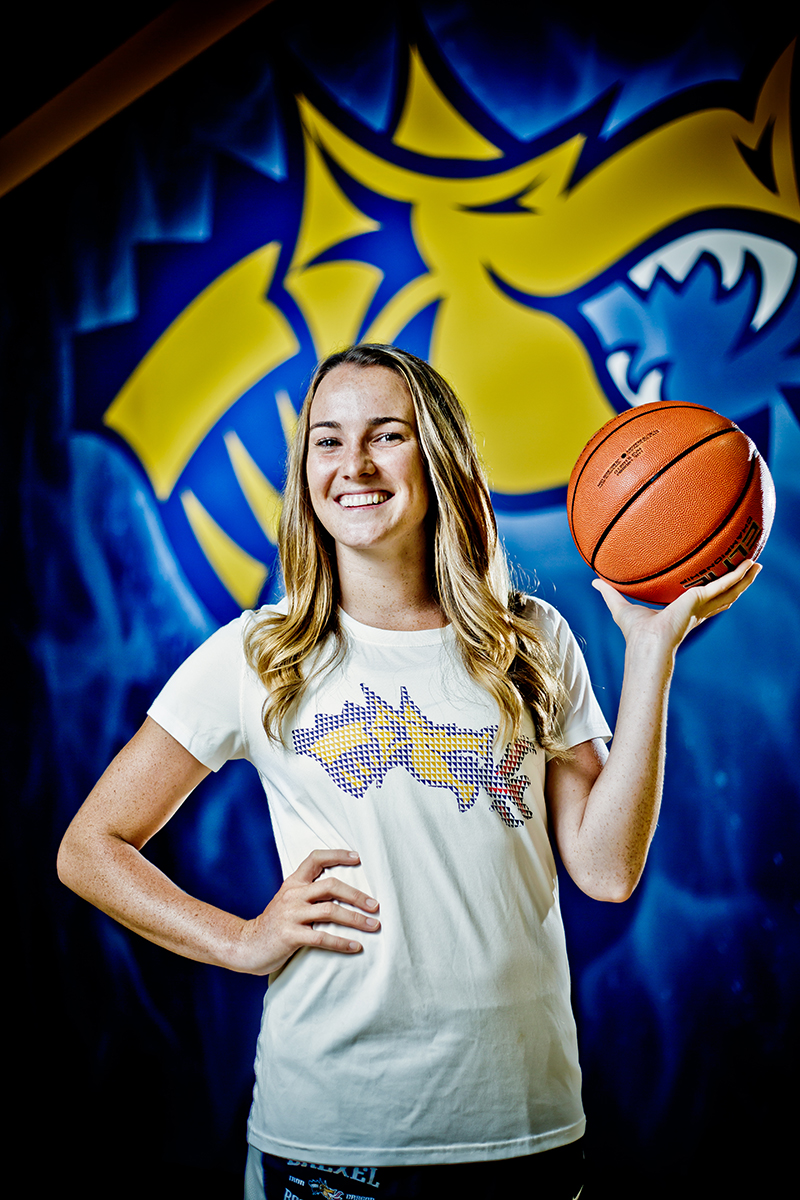 Meghan Creighton '16, '17 dished out 557 assists — the second-most in Drexel women's basketball history — during her decorated career as a student-athlete. But her most important assist wasn't even among them.
In 2016, she established Assisting Others, an initiative that raised more than $22,000 for two Philadelphia-area charities, Evanfest and Ryan's Case for Smiles. She assumed that when she played her final game for the Dragons in March 2017, the fundraising campaign would come to a close.
Assumption incorrect.
"On the court I want to make my teammates the best basketball players they can be," she says. "But it's off the court where I believe leading by example is huge. After the season was over I had teammates come up to me and tell me that they were going to make sure the campaign continues. I think that was one of the moments in my life when I sat back and realized, wow, people really do watch."
Those who have observed Creighton have seen the true personification of a student-athlete. Her numbers speak for themselves: she ended her career ranked third on Drexel's all-time list with 264 three-pointers, and became just the fourth player in Colonial Athletic Association history to record 1,000 career points, 500 career assists and 400 career rebounds. It is her selfless work in the community, however, that earned her the prestigious 2017 I Am A Dragon Award.
"Your phenomenal commitment to excellence in athletics, exceptional work ethic and competitive drive embody all that it means to be a Drexel Dragon and serve as a true inspiration to so many," President John Fry wrote in a letter to her.
Creighton draws her own inspiration from the memory of a young man named Evan Brady. He was friends with one of her three older brothers when he was stricken with bone cancer. In 2005, he passed away at the age of 19. Creighton was 12.
"He made you feel like you were the most important person in the room," she says. "He would be going through chemo and be more concerned about how my brothers were treating me and how my day was going than how his was. His attitude toward life was great."
Brady's family and friends bound together to create Evanfest, an annual event that raises money to support children battling life-threatening illnesses. Creighton has participated since its inception, and before her final year on Drexel's basketball team she decided to do even more to help.
"I came up with the idea of [soliciting] donations for every assist I had in memory of Evan," she says. "When I presented it to [Coach Denise Dillon], she couldn't have been more helpful. Once she passed it onto the athletic department, they all jumped on board. My favorite part about the campaign is that while I was the one running it, without my teammates, my coaches, and everyone pledging it, would have been nothing."
It was a memorable final season for Creighton, who graduated with a business degree in finance in 2016 (she has since completed a master's in sport coaching leadership and gone to work as a consultant with Creative Benefits). She was named a Third Team All-CAA performer after starting all 33 games and leading the team with 89 three-pointers. But it was her 120 assists that had the greatest impact.
"Assisting Others was an amazing program and it definitely represented what Meghan was about. I knew that even though she was graduating, something like this shouldn't stop," says senior forward Kelsi Lidge, who is leading the initiative this season. "Meghan was an effective leader because she always put the team before herself. Sometimes she would think about everyone else so much, especially on the court, that we would have to tell her to shoot the ball, too!"
Luckily, for her teammates and two very fortunate charities, she never needed prodding to pass.