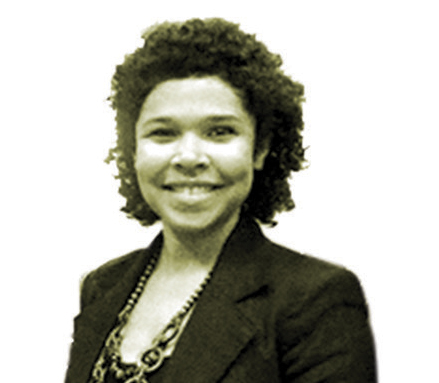 "A lot of people just think of Haiti as poverty — a place that needs help. But there's so much to learn by going there: a rich history and culture and amazing people." — Ahaji Schreffler, associate director of Drexel's Study Abroad Office
The Haitian Coalition of Philadelphia honored three members of the Drexel community for their work building relationships with the island nation.
Ahaji Schreffler, associate director of Drexel's Study Abroad Office, received the Honorary Haitian Citizen Award; Harriet Levin Millan, director of Drexel's Certificate Program in Writing and Publishing and associate teaching professor in the College of Arts and Sciences, was honored with the Haitian Cultural Ambassador Award (see more about her "literary activism" on page 34); and Shonta Collins, MSN '13, a former adjunct professor in the College of Nursing and Health Professions, received the organization's Humanitarian Award.
"For the Haitian community in Philadelphia to recognize what I'm doing, which is very grassroots, just means so much to me," says Schreffler, who started We the Village, a nonprofit that raises funds, conducts outreach and provides educational opportunities for the children at Haiti's Love Orphanage.
Millan and Schreffler lead an annual study abroad trip that focuses on PEN Haiti, a literary arts organization that helps spread free expression, and includes a service component at Love Orphanage. To Schreffler, the awards speak to the range of perspectives the three women experienced through their connections with Haiti's people.