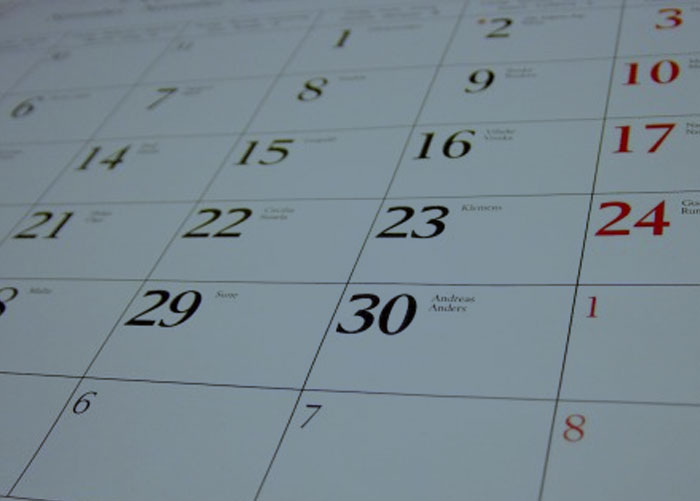 1960s
Thomas A. Leonard, Business Administration '68, was named to the Pennsylvania Rising Stars list by Super Lawyers as one of the top up-and-coming attorneys in Pennsylvania for 2012.
George Stasen, Business Administration '68, MBA '73, co-authored "Pantheon of Political Philosophers" and "Freedom and Prosperity in the 21st Century." He serves as chairman of CoreCare Systems, Inc., a public corporation, and CEO of RAPC Systems, Inc. He also serves as a director of several corporations and is a professor of economics.
David C. Steinberg, Chemistry '65, wrote the third edition of the reference book, "A Guide to European Regulations."
1970s
Teresa Cavenagh, Library Science '76, served as the event chair for SeniorLAW Center's annual fundraiser, SeniorPROM.
Jeffrey Craighead, Mechanical Engineering '78, was elected by the National Society of Professional Engineers as Federal Engineer of the Year Agency winner for the Naval Surface Warfare Center-Ship Systems Engineering Center.
Duane Davis, MD, HU '71, was named chief executive officer for Geisinger Health Plan in Danville, Pa. In addition to his role as CEO of Geisinger Health Plan, Duane will serve as CEO of Geisinger Indemnity Insurance Company and Geisinger Quality Options, Inc. and executive vice president, insurance operations for Geisinger Health System.
Eveann S. D'Onofrio, Civil Engineering '75, was named 2012 Environmental/Water Resources Engineer of the Year by the Philadelphia Section of the American Society of Civil Engineers.
Mark Hershman, Mechanical Engineering '70, was named leader of the new engineering division of Blackney Hayes Architects, providing mechanical, electrical, and plumbing consulting services out of the firm's Independence Park offices.
Mariell Jessup, MD, HU '76, associate chief-clinical affairs, Division of Cardiovascular Medicine, and medical director of the Penn Medicine Heart and Vascular Center, was named president-elect of the American Heart Association. She is also a member of the Penn Medicine Cardiovascular Institute.
Judy Karagjozi Harris, Home Economics '77, CEO of Carson-Dellosa, was honored as one of the Triad's Top Women in Business by the Triad Business Journal.
James Madara, MD, HU '75, received an Honorary Doctor of Letters Degree and delivered the commencement address at Juniata College. James has been the Executive Vice President and CEO of the American Medical Association since July 2011.
Pat Munday, Metallurgical Engineering, Humanities and Communications '78, received a Fulbright Award to lecture on American environmental history at Southwest University in Chongqing, China for the spring 2012 semester.
Philip Robin, Electrical Engineering '71, was named one of the state's top attorneys for 2012 by Pennsylvania Super Lawyers.
Roseann B. Termini, Human Behavior and Development '75, spoke at the 55th Annual Food and Drug Law Institute Educational Conference in Washington, D.C. She is the author of "Food and Drug Law: Federal Regulation of Drugs, Biologics, Medical Devices, Foods, Cosmetics, Dietary Supplements, Veterinary and Tobacco Products, 5th ed" and "Food, Drug and Cosmetic Act and Related Laws CD, 5th ed."
1980s
Stanislav Antolin, Metallurgical Engineering '83, founded the Law Office of Stanislav Antolin PLLC, located in Greensboro, North Carolina.
Evan Blaker, Accounting '86, joined the Philadelphia office of Cohen Seglias Pallas Greenhall and Furman PC.
George Bodenger, MBA '83, was appointed to the Radnor Educational Foundation Board of Trustees.
Orlando Haddad, MS Arts Administration '86, performed with his Brazilian music group Minas at World Café Live at the Queen in Wilmington, Del.
William J. Leonard, Accounting '81, was named to the Pennsylvania Rising Stars list by Super Lawyers as one of the top up-and-coming attorneys in Pennsylvania for 2012.
John Luciani, Civil Engineering '82, passed his Professional Land Surveyor exam, licensing him to practice land surveying in Maryland and seal and certify drawings for projects within the state.
Patricia A. Mitchell, Design '82, was recognized by The Network Journal as one of its annual 25 Influential Women in Business award winners.
Alex Otey, Physics and Atmospheric Science '84, was a featured artist on the Grammy-nominated album "Fitness Rock & Roll," and was a contributing featured artist on the Grammy-winning album "All About Buillies…Big and Small."
Tony Sauder, Civil Engineering '83, MS Civil Engineering '96, MS Engineering Geology '96, was named chair of the technical committee of the Philadelphia Global Water Initiative (PGWI).
Stephen J. Scherf, MS Finance '86, was elected to a two-year term on the Pennsylvania Institute of Certified Public Accountants' Council at its annual meeting.
Doug Sharp, Chemical Engineering '82, was appointed president and CEO of Sartomer, Photocure Resins Business Unite of Arkema.
Barry Starkman, MS Environmental Engineering '87, was appointed chief executive officer of HemCon, an industry leader in hemorrhage control technologies and developer of freeze-dried human plasma for the U.S. Army.
Andrew C. Weaver, Civil Engineering '86, was hired by the engineering design firm RETTEW as a senior engineer.
1990s
Gregory P. Ciminera, Hotel and Restaurant Management '95, MBA '02, was appointed vice president of marketing and institutional advancement for Phoebe Ministries.
Michael Cirafesi Jr., Commerce and Engineering '98, was recognized by Consulting Magazine as a Consultant of the Year.
Brian Ewan, Architectural Engineering '96, Civil Engineering '06, was promoted to director of facilities at Cumberland County College in Vineland, N.J.
Gina Furia Rubel, Corporate Communications '91, celebrated 10 years with her marketing and public relations agency, Furia Rubel, and welcomed four new clients: Bucks County Bar Association; Corodemus & Corodemus, LLC; Para-Plus Translations, Inc.; and The James A. Michener Art Museum.
Nancy Hocter Cross, MD, MCP '92, was listed as one of the "150 Pain Management Physicians to Know" in Becker's ASC Review. Nancy practices at the Advance Pain Centers of Alaska in Fairbanks and is the president and CEO of the Alaska Society of Interventional Pain Physicians.
Kenneth Korber, Physician Assistant '91, serves as the national education director for the American College of Osteopathic Family Physicians.
Thomas Leisse, Chemical Engineering '94, was hired as a senior engineer in the municipal division of Pennoni Associates' Haddon Heights office.
Richard C. Liu, Corporate Communications '94, was hired as senior workforce and training manager for HealthHIV and was elected chair of the Baord of Directors of SEAMAAC, a Philadelphia-area nonprofit organization that serves immigrants and refugees.
Dan McCormick, Finance '90, wrote the song "Coney Island Girl" which was played on Radio Crystal Blue Novus Ordo, based out of Philadelphia, and hosted by Dan Herman.
Kim Santivasi Huggins, Human Services Management '90, presented the keynote address at the first annual conference of the Villanova University College of Nursing MacDonald Center for Obesity Prevention and Education (COPE).
Eric L. Steager, Finance '93, joined Independence Blue Cross' business and corporate development team.
Amy Stipandic, Accounting '95, was promoted to senior vice president of strategic process, design and delivery for Comcast Cable.
Gregory Wellman, Architectural Engineering '95, joined Stones River Electric as a sales manager in Louisville.
Steven B. Wittenberg, Finance '98, Marketing '98, was elected to the Board of Directors of the Philadelphia History Museum at Atwater Kent.
2000s
Elizabeth Archer, Communications '03, was promoted to vice president at Anne Klein Communications Group.
Robin Blair, Interior Design '00, accepted a position at The Gunlocke Company as business development manager.
Joe Brazel III, MBA '03, PhD '04, was the first recipient of the Reznick Group Faculty Research Fellowship which was awarded to a faculty member at Poole College who has demonstrated excellent research performance over the past five years.
Walter D'Alessio, HD '07, was awarded the 2012 Ellipse Award from Pennoni Associates.
Sorin Dumitru Roibu, Business Administration '03, was named one of five new principals at Turner Investments.
Michelle Freeman, General Studies '08, founder and president of MAF Marketing & Events and publisher of Flying Kite Media, is the recipient of The Forum of Executive Women's Forum Award for Emerging Women Leaders.
Joel Gerstman, Business Administration '09, returned to his hometown of Maple Glenn, Pa., after completing his Peace Corps service in Thailand for more than two years.
Sandra Keirsey, MS Library and Information Science '09, joined Price Mohammad Bin Fahd University in Al Khobar, Saudi Arabia, as assistant librarian.
David B. Litsky, Business Administration '05, was promoted by TD Bank to vice president, commercial portfolio loan officer III in healthcare financial services in West Palm Beach, Fla.
Cory Ng, MS Accounting '02, was promoted from instructor to assistant professor at the Community College of Philadelphia where he teaches accounting.
Mitchell Peabody, Computer Science '02, MS '02, is currently employed at The MITRE Corporation as a senior systems engineer with specialties in computer science and systems analysis.
Lauren Pitkow Van Scoy, MD Medicine '06, wrote the book "Last Wish: Stories to Inspire a Peaceful Passing."
Michelle Sipics, Computer Engineering '03, MS '05, accepted a position at Yale University as director of news and strategic initiatives in the School of Engineering and Applied Science.
2010s
Jeremy Chrzan, Civil Engineering '12, MS '12, was named 2012 Philadelphia Young Civil Engineer of the Year by the Philadelphia Section of the American Society of Civil Engineers.
Peter D. Coyl, MS Library and Information Science '10, joined the Dallas Public Library as an assistant branch manager and was recently appointed to the American Library Association's Stonewall Book Awards Committee.
Hunt Ethridge, MBA '12, served as host for the 2012 Miss New York Pageant.
Marek Hlinka, Business Administration '12, was named a junior global security analyst at Turner Investments.
Robert Masters, MS Library and Information Science '10, was named director of the Bermuda College Library.
Ryan Monkman, Civil Engineering '12, was hired as assistant project manager for Remington Group, Inc.
---
Weddings
Marjorie S. Austero, MS Food Sciences '11, married Jonathan Kiechel, Civil Engineering '10, on July 7, 2012.
Frank Gillan, Electrical Engineering '09, married Rosette Iskander, Chemical Engineering '09, on October 9, 2010.
Michelle Marchesano, History and Politics '07, married Dennis Cann Jr., Business Administration '06, on September 10, 2011.
---
Baby Dragons
Oscar Rueda, MS Library and Information Science '09, and Karen Rueda had a baby boy, Martin, on November 4, 2011.
---
Friends We'll Miss
1930s
Florence Bareford McGuckin '33
Ida Carlson Bradway '37
James Carson '33
Charles Case '38
Francis Corbin '33
Everett Cranmer '32
Clayton Deal '38
Lavern Delong Kohl '39
John Eggert '35
Selma Elkind '38
Elinor Emery Lanz '36
Merlin Fisher '36
Anne Fox Brownell '33
Howard Galloway '33
Anna Hidley Peters '33
Edwin Jones '36
Robert Krouse '39
John Kupits '39
Edward McDonald '39
Arthur Moscrip '36
Dorothy Mundorf Lloyd '32
Helen Nobel Lipsitz '39
Martin Rothstein '39
Rita Scott '39
Ethan Trexler '38
Anne Umstad Martin '39
Jeannette Vanoy Barbour '37
Frank Wurst '36
1940s
Martha Babyar White '47
Alphonso Bax '43
Marcia Blittersdorf Gill '48
Herman Blumel '48
Carmela Ciminello Fahey '42
Marie Coia DeLaurentis '43
Nicholas D'Alessandro '47
Dorothy Daltry Heck '40
Andrew D'Ascenzo '48
Carol Davis Kelley '49
Mevio DiMeglio '40
Richard Doncaster '45
Reed Donnard '49
Marie Elberson Webster '45
Wilbur Ellis '40
Helene Frank Alper '46
Natalie Furstman Basch '43
Leo Gallagher '49
Herbert Galman '43
John Gilbert '42
Dorothy Gilmore Morgan '43
Charlotte Grove O'Rear '43
Edwin Guilfoy '40
Marvin Hamberg '41
Harry Harris '47
Donald Hartranft '44
Virginia Haskins Mynick '44
Paul Hess '43
John Hornberger '42
William Hutchinson '48
David Jack '44
Tyra Kennedy Donohoe '45
Jane Kinney Early '44
John Kline '47
Jerome Kligerman '47
Richard Koerwer '42
David Kravitz '46
Anne Layton Berlinghof '40
Kenneth Lent '44
Mary Loughran Read '40
Warren MacNabb '41
Norman Martin '47
Daniel Mason '44
Thomas Mazzella '48
Margaret Milliken '48
Mildred Mitchell-Bateman '46
Helen Mooney Keown '41
John Miller '48
Florence Moore '48
David Mynick '47
Coleman Nadler '49
Peter Osborne '43
Robert Riegel '48
Elva Patterson Robak '44
Chester Robak '46
Samuel Roberts '48
Armand Robinson '49
Milton Rosenberg '46
Harry Rupp '48
John Schramm '48
Bertha Seltzer Conyne '44
Elizabeth Shellenberger McCracken '40
Nancy Smith Tross '43
William Spare '47
Margaret Taylor Cronin '44
Lester Van Ess '47
Carol Vouaux Profy '49
Harry Wagner '49
Donald Wigfield '40
Ruth Williams Tillett '45
Dorothy Winters Davall '42
Herman Wolf '47
Margaret Wood Stephenson '44
Gheretein Yeatman Brown '40
Ruth Young Hutchinson '47
Helen Zylinski Kraynak '48
1950s
John Abramchuk '58
Robert Anderson '58
Howard Bateman '51
Lester Betz '51
Anthony Biancardi '52
Patrick Boccagno '58
John Boorse '56
Herman Brimo '54
Edwin Butterfoss '59
Gordon Campbell '59
John Cargill '59
Nicholas Cecere '55
Jacob Cohen '53
Alexandra Cole Hansen '54
Vernon Collins '55
Richard Coursen '58
John Damon '55
June DeBoer Unger '58
James Dettre '55
Robert Dieckmann '57
Edwin Downey '57
John Doyle '54
Barbara Eberly '57
Robert Engel '56
Lisabeth Feind Holloway '50
Ernest Ferrero '54
Harry Foell '54
Mary Frank Houston '50
Alexander Gallen '55
O. James Gaudin '57
Solomon Getz '59
Connie Goldberg Kaufmann '53
Robert Grier '51
Leonard Grobman '53
Paul Gwinner '59
Donald Haber '55
Betty Hannon '52
Glendon Harris '58
Patricia Harris Wein '56
Lois Hays Hogan '50
Earl Heacock '53
Robert Heck '57
Adam Hemlick '58
Grace Heney McKim '50
Edmund Hennessy '59
Charles Hixson '56
Jean Hoffman Ruth '50
David Horensten '59
Barbara Huber Norton '50
William Jenkins '53
Donald Johnson '56
Donald Kasper '56
Ann Kennedy Wadstrom '58
Roy Kester '57
William Kiss '59
Eleanor Kreutzer Reeves '52
Edwin Ksensik '53
Norman Kunitz '57
Leonard Kunkin '51
Charles Kuntz '51
Joachim LaRosa '51
Michael Lemonedes '53
Howard Levin '58
Claude Light '57
Robert Loch '51
Theora Marberger Denaro '57
William McCafferty '54
John McConnell '58
William McKay '53
Robert Meiers '57
Charles Mertz '57
Mary Mester Brooks '52
Richard Michel '56
Felix Miksis '55
Irvin Miller '52
Stephen Miller '50
Donald Nauss '51
Paul Nyul '54
Lenora Parker Johnson '53
Joan Peterson '58
Charles Rackie '53
Kenneth Randall '58
J. Donald Reimenschneider '57
Robert Rell '54
Walter Robbins '51
Edward Romanowski '59
Arthur Ross '50
Joseph Ruderman '59
Russel Schatz '51
Frederick Schmehl '58
Arnold Sietz '59
Joseph Shaw '52
Catharine Sheidy '55
Merton Sheppard '59
William Siegel '52
Elnora Slade Herring '52
Raymond Slegel '55
Robert Snyder '57
Robert Sonntag '58
John Sperry '55
Stanley Sulkowski '58
Frances Tazumi '50
Joseph Tentarelli '59
Joseph Terranova '56
James Toner '53
Aura Tyrrell Supina '54
Natalie Wallace Shubilla '57
Alan Wilde '59
William Zachar '52
1960s
Edward Biedrzycki '62
George Bergey '68
William Black '65
Philip Blow '67
Eulie Brayboy '64
James Brown '65
Walter Burshtin '66
Marvin Bush '61
Michael Cannell '69
R. Cassel '61
Henry Collins '60
Thomas Cook '67
Roald Doskeland '69
Charles Dougherty '64
Peter Finnegan '66
Norman Fischer '65
Robert Flogaus '65
Stephen Gable '66
Richard Gagliardi '66
Harold Gilje '68
Martin Gilman '68
Naomi Glushakow Denenberg '61
John Hanley '66
David Heffner '68
Edwin Henrie '62
Naomi Hershey '69
Clarence Hill '69
Richard Jones '63
Roy Kramer '61
Henry Kriebel '66
Joseph Krulikowski '69
Paul Levine '67
Marcelle Linett Freyman '67
Martin Lutz '63
John Matra '62
James McGettigan '62
Dennis Melvin '68
Bruce Miller '65
Robert Morgan '62
Richard Moscotti '60
Robert Neulen '62
Jane Newman Vant Veer '64
Dmytro Odryna '62
Peter Pellegrino '60
Walter Poole '64
Aaron Ryesky '62
Charles Scheiner '66
George Schneider '65
Emil Schoen '63
Phillips Scott '64
Thomas Shover '60
James Silverman '61
Joseph Simon '63
Heather Slenn '60
Edwin Sowers '64
Salvatore Spica '62
Harvey Srolovitz '64
Terry Stahl '65
William Stewart '62
Alton Torre '64
Mary Tower '62
John Videler '66
Josefina Villegas Obed '66
Edward Watson '62
John Weischedel '61
Frederick Winkler '63
David Wittchen '66
Delores Zachary Pretlow '68
1970s
Joseph Abramson '71
Deidre Arthur '79
Roger Block '71
Anita Brandolini '79
Mary Brewster Bamber '71
Albert Burg '71
David Burkett '76
Anthony Canna '73
Kevin Chain '77
Andrew Ciszek '73
Jess Czetli '75
Richard Decker '78
Olga Dilullo '71
Winifred Foltz Pruitt '71
Gregory Fulchiero '70
Theodore Gilbert '77
Thomas Gilligan '78
William Hamilton '74
Jay Jerabek '79
Angela Kancsal '70
David Kane '73
William Kok '79
James LeSar '77
Michael Lind '79
John Mahala '70
John Mangan '76
Linda Newbury Campbell '71
Werner Nitschmann '76
W. Nolan '78
Paul Orr '74
Joseph Pettus '75
Emilia Richichi '79
Stephen Robusto '75
Catherine Sladowski '70
Helen Snyder Daiuta '70
Renee Solow '73
Stephen Sparkes '72
Jacob Steinberg '75
Karen Stevens '77
William Valentine '77
John Vetack '70
Joseph Wagner '74
Michael Yankovich '72
Michael Yurkonis '75
1980s
Frederick Becker '84
Gregory Brown '88
Sherri Dunlap '87
Eugene Finch '88
Elizabeth Gulla McGough '85
James Guthridge '83
George Helverson '83
Margaret Holmes '88
Joseph Junier '83
Dawn Kanter '89
James LaPrade '82
Timothy Margraf '84
Victoria Queenan '86
Josephine Sanders '89
David Sedor '85
Clifford Tanzler '84
1990s
Raymond Engblom '95
Sherie Engelke '98
Christopher Feist '90
Christine Giusio '95
Bruce Kalin '96
Paul Kreckmann '98
Donald Moesser '90
Long Pham '92
Garry Saget '94
Toni Welch '91
Marcella Williams '95
2000s
Ian Alexander '09
James Gallagher '05
Michael Hagan '03
Christopher Mosko '07
Phyllis Palumbo '00
Roberta Papinchak '09
Daniel Schultz '05
Hannah Taylor '02
John Williamson '09
2010s
Joel Eisenstadt '11
Matthew Henke '12
Robert Huang '10
---
Drexel University – Alumni Association Board of Governors
Executive Committee Officers 2011-13
Chair, Jeffrey T. Macaluso, Finance '82
Maple Glen, Pennsylvania
Vice Chair, Lawrence P. Lehmann, P.E., Civil Engineering '72
Red Bank, New Jersey
Vice Chair, Ira M. Taffer, Chemistry '79, PhD '83
Dresher, Pennsylvania
Secretary, Palak N. Raval-Nelson, MPH Public Health '02, PhD Environmental Science '08
Philadelphia, Pennsylvania
Treasurer, Robert S. Lazzaro, Commerce
and Engineering '82, MBA Business Administration '96
Oxfordshire, United Kingdom
Past Chair, James B. Dougherty, Jr., Esq., Accounting '78, MS Taxation '81
Shamong, New Jersey
Executive Director, Cristina A. Geso, Associate Vice President, Office of Alumni Relations
Elected Directors 2012-13
Ashley Smith Baptiste, Hotel and Restaurant Management '92
Broomall, Pennsylvania
Richard D. Blumberg, Marketing '84
Lansdale, Pennsylvania
Catherine M. Campbell-Perna, Corporate Communications '95, MS Higher Education '11
Media, Pennsylvania
Michael E. Conti, Nursing '00, MS '03
Philadelphia, Pennsylvania
Jonathan S. Corle, Business Administration '70
Chester Springs, Pennsylvania
Francis P. Cymbala, Jr., Accounting '82
Lower Gwynedd, Pennsylvania
Susan B. Daroff, Design and Merchandising '70
Berwyn, Pennsylvania
Donna J. Downes-Matreale, Management Information Systems '82
Westmont, New Jersey
James R. Gravesande, P.E., Civil Engineering '84
Moraga, California
Paul K. Johnson, Marketing '92, MBA Business Administration '07
Dennis C. Link, Electrical Engineering '69, MBA Business Administration '70
Lansdale, Pennsylvania
Jeffrey M. Lisinicchia, CPA, Accounting '90
Laguna Beach, California
Jacqueline Taylor McClure, Marketing '87
Hainesport, New Jersey
Theodore P. Michaels, Industrial Relations '82
Calabasas, California
Anthony M. Noce, Jr., Civil Engineering '80
North Wales, Pennsylvania
John R. Phillips, CFA, Chemical Engineering '86, MS '89
Springfield, Pennsylvania
Charles N. Sacco, MBA Business Administration '06
West Deptford, New Jersey
Kevin M. Turcotte, MBA Business Administration '08
Philadelphia, Pennsylvania
Alumni Constituent Group Representatives 2011-13
Geographic Alumni Clubs
and Networks
Michael D. Andescavage, Information Systems '06
Seattle, Washington
College and School Alumni Associations
Jeffrey T. Gardosh, Information Systems '08
Philadelphia, Pennsylvania
Alumni Affinity Groups
Jason A. Miller, Business Administration '07
Hoboken, New Jersey
Governors Emeriti
Maria Mascioli Charlton, MBA Business Administration '82
West Chester, Pennsylvania
Joel B. Cohen, Business Administration '54
Ambler, Pennsylvania
Frederick Crotchfelt III, Business Administration '65, MBA '66
West Chester, Pennsylvania
Nana Goldberg DeLia, Design and Merchandising '78
Philadelphia, Pennsylvania
D. Eugene Hamme, Business Administration '62, MBA '70
Hendersonville, North Carolina
Arnold H. Kaplan, Commerce and Engineering '62
Allentown, Pennsylvania
Adelina G. Kieffer, J.D., Economics '77
Birdsboro, Pennsylvania
Christopher Stratakis, Esq., Business Administration '51
New York, New York
Randolph H. Waterfield, Jr., Business Administration '55
High Bar Harbor, New Jersey
Joseph H. Wiseman, Jr., Mechanical Engineering '51, MS '62
Hatboro, Pennsylvania