Time, Talent, Treasure—and the Trenches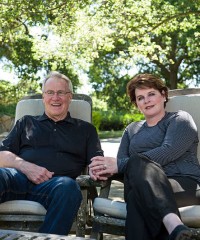 LeBow College of Business alumna Dana Dornsife and her husband David not only have a name that's well known in the Drexel community—they have a hands-on approach to philanthropy that has guided their roles as catalysts in communities and in individuals' lives.
When David Dornsife picked out the perfect spot to build his new home in the hill country of San Ramon Valley, Calif., just east of San Francisco, he wanted to help cool it with breezes that streamed down through a mountain pass nearby. Knowing which way the prevailing winds blew would tell him how to orient the house so cooler air would flow into the back windows and out the front. To make sure the job was done right, he pitched a tent on the property, listening to coyotes and sleeping under the stars while monitoring the winds himself.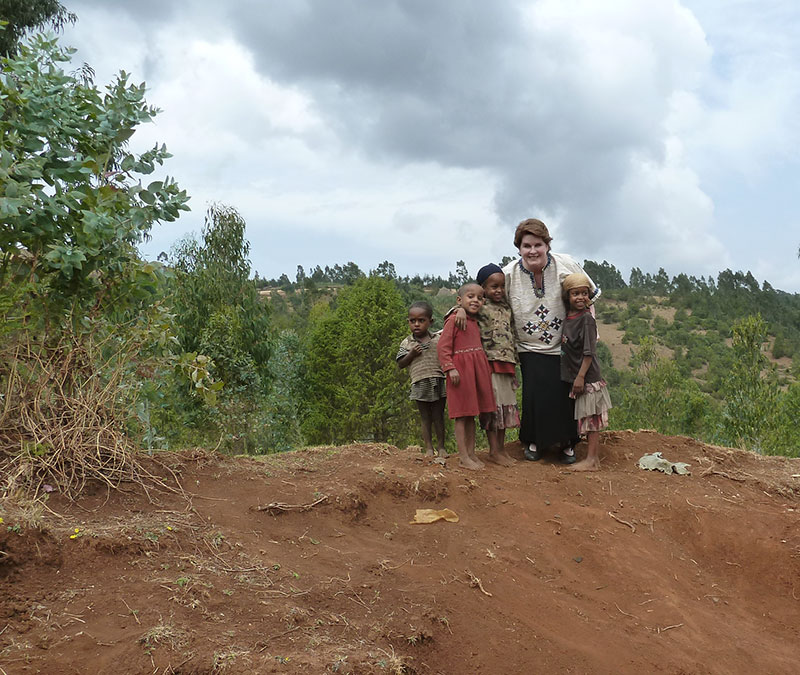 The story points up traits that Dave and his wife, Dana Dornsife, '83, bring to their philanthropy. In 2011, Forbes put them at No. 7 on its annual list of the "Most Generous People in America." That was the year they gave $200 million to name the Dana and David Dornsife College of Letters, Arts and Sciences at the University of Southern California, where Dave is a trustee and alumnus. But their generosity goes well beyond writing checks, reaching to a readiness to sweat the details and get their hands dirty.
"They'd better do it right, or they're going to have a very unhappy donor," Dave says of the water-drilling projects that he and Dana fund in remote African villages.
The Dornsifes understand how to use the power that big donors wield, but they also know it's not enough to throw big money at big problems, especially when people's lives are in the balance. Doing it right is what drives them to master the nuts and bolts and technical details that go into their giving, as well as the social ramifications that flow out. It's not enough to mean well. Establishing relationships, planning carefully, integrating what worked and dismissing what didn't, holding partners accountable and monitoring outcomes are, to them, part of a hard-nosed business plan for changing the world through philanthropy.
"We get rewarded by changing lives," observes Dana, "but you really don't know what people need, and you really don't understand if your giving is having an impact unless you roll up your sleeves and go into the trenches."
Dana Dornsife, a LeBow College alumna, is the president and founder of the Lazarex Cancer Foundation, which provides logistical and financial assistance to end-stage cancer patients seeking hope in clinical trials. Dave is chair of the Herrick Corporation, the largest steel manufacturer on the West Coast, whose products have gone into the skylines of San Francisco, Los Angeles and other cities. Together, they have given away enormous sums to higher education, medical research, environmental preservation and more. Their philanthropy in Africa, through the international humanitarian agency World Vision, encompasses microeconomic enterprises, agriculture and literacy, but their major contributions have gone toward water, sanitation and hygiene (WASH) projects. They travel frequently to Africa and visit villagers preparing for the water wells their philanthropy pays for. They also monitor new wells going in and later return to witness the new life that water brings to villagers struggling for survival in arid climates. In the spring, they invited President John Fry and Dr. Shannon Marquez, associate dean in the School of Public Health, to travel with them to Ethiopia and see for themselves.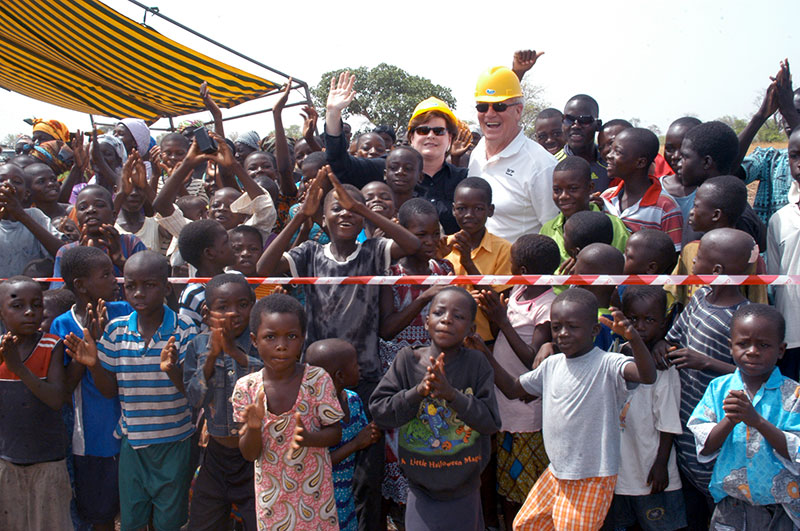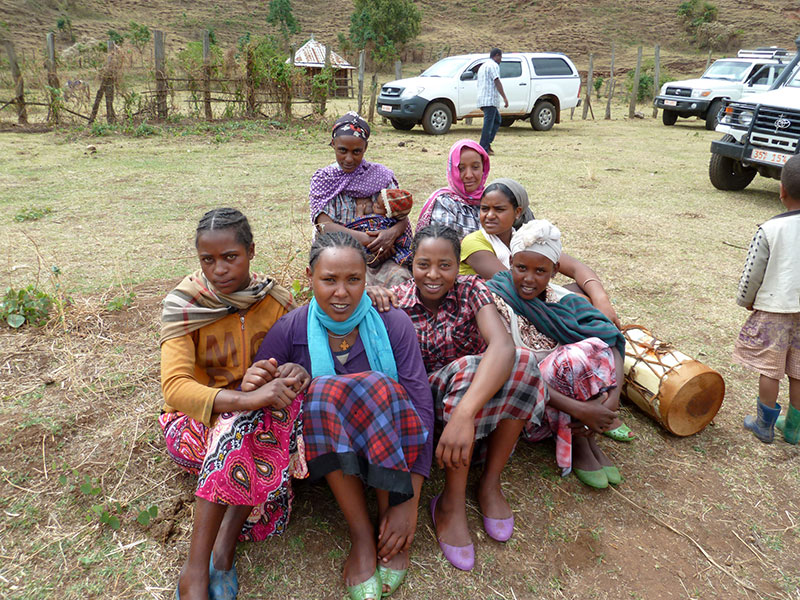 Dana and David Dornsife, along with President John Fry, recently visited Ethiopia with the humanitarian organization World Vision, which tackles the causes of poverty and injustice.
In 2011, the couple pledged $2.5 million to establish the Dana and David Dornsife Office of Experiential Learning at the LeBow College of Business. Last year, they gave $10 million to Drexel to create the Dana and David Dornsife Center for Neighborhood Partnerships. The center is already open in the nearby neighborhoods of Mantua and Powelton Village, and is gearing up to offer much-needed programs and services to the community, drawing on Drexel connections, faculty expertise and student energy.
"In the tradition of the cooperative extension programs that brought university education and services to rural areas, we're thrilled that the Dornsife Center will allow Drexel to teach and partner with our neighbors right where they live," says Fry. The center is a giant step forward in realizing his vision for making Drexel the nation's "most civically engaged university."
"Dave likes to use the word catalyst," Dana notes, underscoring how their investment has set in motion a new momentum toward a more promising future for Drexel and its neighbors. "The Dornsife Center is a catalyst for change. And you know what? We really believe in John's vision."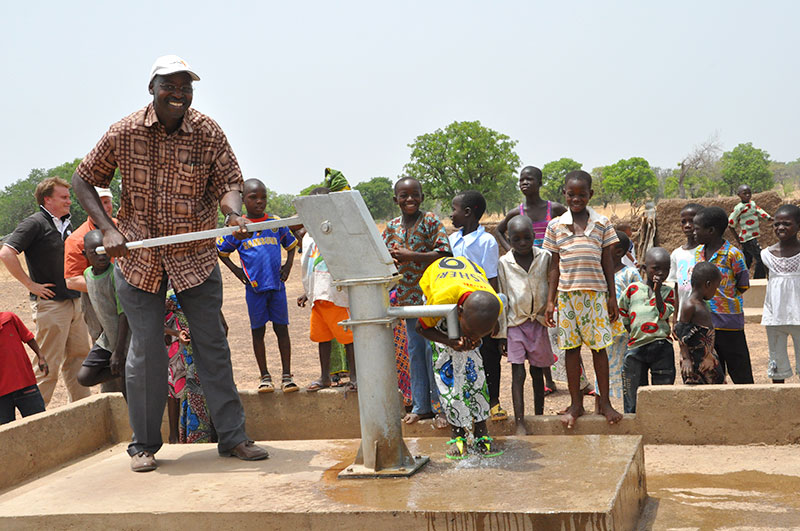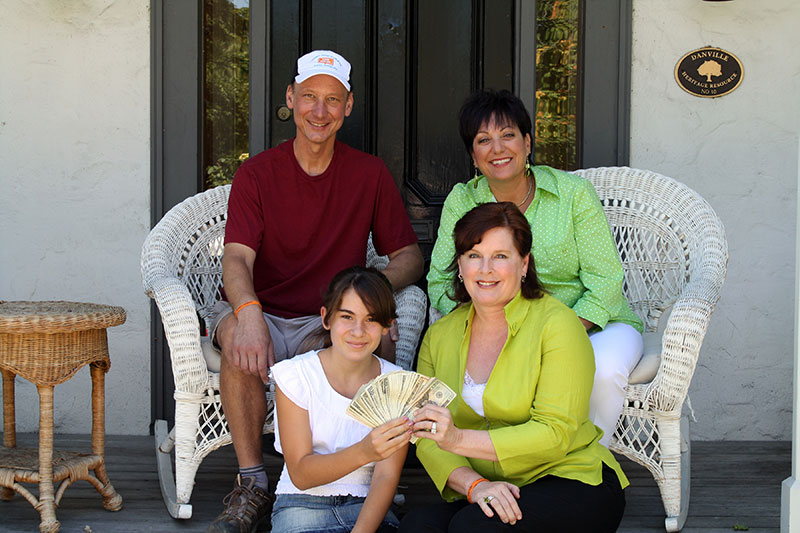 In founding the Lazarex Cancer Foundation, Dana Dornsife says she's been able to witness miracles—and get to know numerous families affected by cancer. One such family is Ben Doherty (below) and his son Gavin.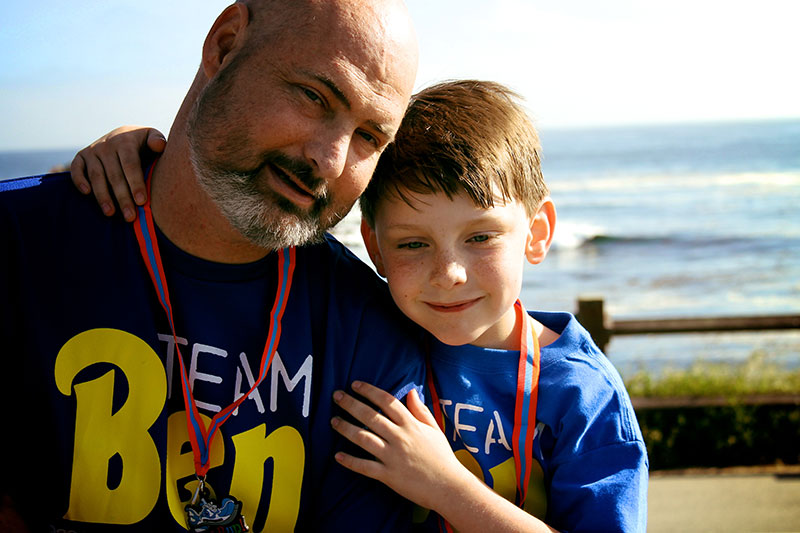 How did you become involved with World Vision?
David: My church sponsored 400 kids in about '82—you pay $24 a month, and World Vision supports a child in a Third World country. The church asked for volunteers to go over and report back about how these kids, who were in a Nairobi slum, were being helped. I went with three other guys, and then the next year I went back. After the second year, I went to World Vision and said, "Is there something more we can do? I can see the need—people are starving and dying—and I want to change that."
About 15 years ago, after sponsoring a number of projects in Africa with World Vision, they asked Dana and me to work with the Hilton Foundation on water projects. Basically, we purchased the drill rigs, and the Hiltons provided the operating funds. We worked in Ghana, Mali, Niger and eventually Ethiopia. In 2010, Dana and I approached World Vision about a major new WASH initiative with the intention of becoming the lead donor. As a result, we're currently working in 10 countries in Africa and affecting millions of lives. It's an exciting program, and it's getting bigger. Our last trip with John Fry was my 32nd to Africa.
"When someone looks you in the eye and says, 'I just want to live long enough to see my first grandchild,' and you are the vehicle that allows a person to achieve that goal, that's a miracle."
Why is clean water an important issue in these villages?
David: The average distance a woman has to walk to get water is 4.2 miles round trip. Most often, the only water she can bring back is contaminated. It causes her and her children to go blind with trachoma, and it gives her family diarrhea and parasites.
Dana: And it's not just the women who have to walk; they have to take all their kids with them. So the kids aren't in school. She fetches water and then goes back and gets another bucketful—40 pounds that she carries on her head along with the child strapped to her back and the others in tow. Her only choice is to literally spend the entire day walking in very bad conditions to bring back contaminated water for her family to drink.
What change do you see in villages after a well has been drilled?
Dana: It's miraculous. You don't even have to get out of the jeep, and you know it's a different village. There's a sense of energy and vibrancy that wasn't there before. In this one village we visited, a woman was so animated—she was standing up and yelling and pointing, and Dave said, "Oh man, she's really mad about something. We're in trouble." And then the interpreter told us that she was saying the water had changed her life completely. Her children aren't sick anymore and are going to school, and she is learning how to read because she has time to do that now. Her family has a garden where they are growing food, so the children aren't hungry, and she can clean their clothes. Many villages thrive because the women now have time to start microeconomic enterprises, taking chickens, eggs and extra produce to the market.
How did you come to found the Lazarex Cancer Foundation?
Dana: I had sold my business, and Dave made me promise not to do anything for a year. About eight months into that year, my sister called and said that her husband, Mike, had been diagnosed with pancreatic cancer. He was given a one-half of 1 percent chance of survival. So I started looking into alternative treatments through FDA clinical trials. MedicalDictionary.com became my best friend because I'd read two sentences on a protocol, and I'd have to look up 15 words—and then I'd have to look up 10 of those. It was a huge learning curve. I didn't have cancer, and I wasn't taking care of someone with cancer. It took me 30 days of full-time research. And I just thought, "How many people would actually be able to complete this process? Not many."
I got Mike into a clinical trial, and he responded well. Other patients saw him and said, "What are you doing, Mike?" He told them, "Just call my sister-in-law; she'll help you." So I started getting all these phone calls from cancer patients, and I would tell them exactly the process that I went through. You could just feel this buildup of hope, but when I started talking about the logistics and the costs, it was like sucking all the air out of the room. They would say, "Oh, I can't do that. I can't afford it." And I just thought, "You know, it's fundamentally and morally wrong to put someone in that position."
Mike's loss was terrible. He had three young children. My little niece was four, and my whole goal had been to keep him alive long enough for her to remember her dad. He coached her T-ball team for two summers while he was sick. She was six when he passed away, and she still has his coach's T-shirt. And so, I could have turned a blind eye and said, "Oh, that's a horrible chapter in our lives, and gee, somebody should do something about that someday." Or I could be the one who did something about it and have his death not be in vain.
You said you have witnessed miracles at Lazarex. Can you tell me some of them?
Dana: Remission is a huge miracle. On a smaller basis, when someone looks you in the eye and says, "I just want to live long enough to see my first grandchild," or "I just want to live long enough to walk my daughter down the aisle," and you are the vehicle that allows a person to achieve that goal, that's a miracle. Cancer is a tough business because we get to know our patients and their families. It's those little things that really make you keep your head down and lead with your heart, because you really have to lead with your heart in this business in order to keep going.
In Africa, you're transforming whole communities in sustainable ways, and with Lazarex, you're providing resources to prolong the life of one person. What's the connection?
Dana: I think it's just human need and empathy. One of the things we really try to do philanthropically is provide a basis for change. Four-and-a-half million: that's the number of lives we've changed on the continent of Africa in 15 years. We've been able to impact the lives of thousands of people suffering from cancer, and we're certainly trying to do that with the Dornsife Center for Neighborhood Partnerships at Drexel. Generations of people to come will be positively influenced by what happens there.
Tell me about that.
David: We're quite religious. Biblically, we're asked to serve the poor. In Africa, believe me, it's the poorest of the poor, but the median income in the Powelton Village and Mantua neighborhoods near Drexel is stunningly low. We wanted to help, but you've got to find good people and then back them. If you don't have good people, it's not going to happen. At Drexel—with John Fry and Lucy Kerman—they get it. And all the deans and the faculty and students—and the community, the city, the churches and politicians—are all behind it. Working with Drexel, we can be a catalyst for change in that neighborhood and have exciting things happen.
What's different about your approach to philanthropy?
Dana: People always talk about time, talent and treasure in philanthropy. We like to add a fourth T, and that's "trenches." In Africa, we have seen over and over and over again NGOs come in and say, "This is what we are going to do for you." They never engage the people in conversation about what they really need. For example, in Kenya we saw a huge diesel-generator project that pumped water uphill into a holding tank. The people really needed water and were excited about the project. What the donors failed to realize is that the villagers didn't have access to diesel fuel or the money to pay for it, and they didn't know how to maintain the engine. It was a $50,000 project that lasted for 28 days.
David: Now those Kenyans are back to fetching contaminated water. The people who donated the money had a big party and went home and felt good about themselves. They were trying to do the right thing, but they will never know the truth. In the trenches, you find out whether your giving is doing any good or what needs to be changed.
How has philanthropy changed your lives?
Dana: Once you begin to understand the effect that you can have on human life, you really start to develop an insatiable appetite for it.
We tend to measure everything now in relation to the cost of what we could do from a philanthropic standpoint. Spending $50,000 on something could drill a lot of wells, or it could support many cancer patients.
David: I think we also look for niches where we can affect people. In many cases, these are projects where others may not be inclined to give. We want to see transformation now. We appreciate projects like the Dornsife Center for Neighborhood Partnerships. We have a true partnership with Drexel and the community, and we can advance President Fry's vision at the same time.
How do you want to be remembered?
Dana: We want people to know that it was really important for us to do the right thing, that God has blessed us with financial resources, and we used them to make the world a better place. That's what makes us happy.