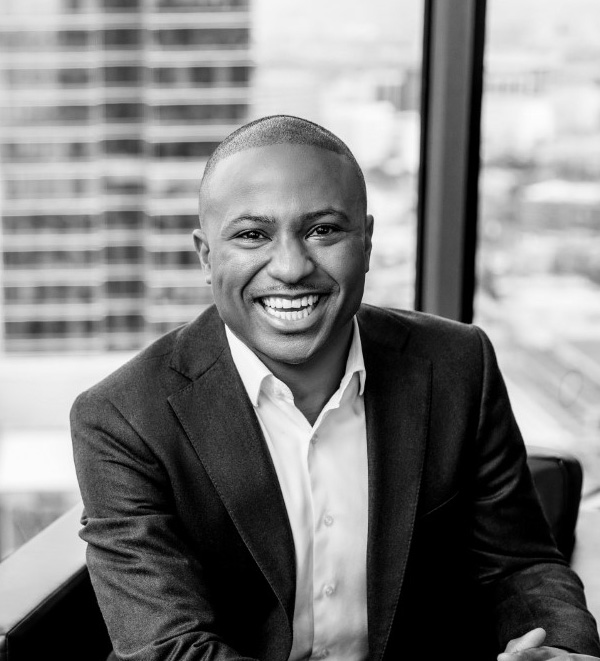 Malcolm "MJ" Harris, 36
BS communications '07
---
Founder, OmniBay Financial Group (Los Angeles)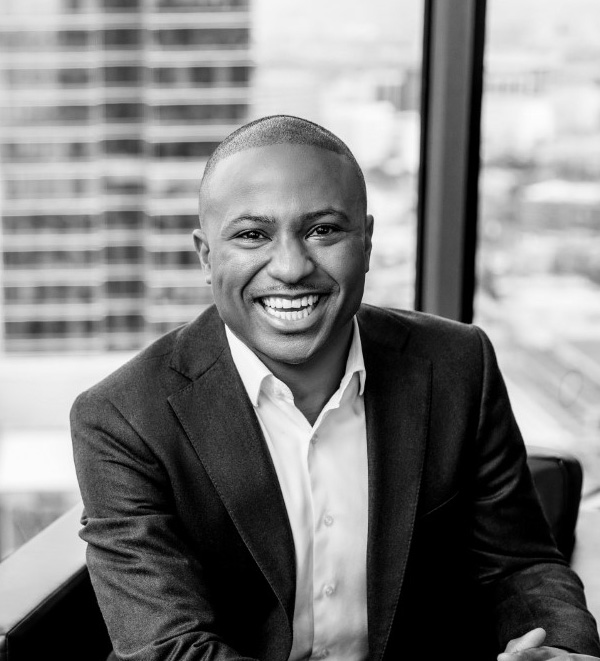 While working as a management consultant, Malcolm "MJ" Harris discovered corporate America was not for him and instead focused on growing his dining-room-table side business, National Care Financial Group, into one of the country's largest African American–owned financial services firms. The company, which is one of several financial services or entertainment companies that make up his eponymous umbrella entity MJ Harris Global Enterprises, recruits and trains agents for major insurance carriers. National Care has more than 5,000 team members in 25 states and offices on both coasts. Last year, Harris started his latest venture, a family of financial services firms known as OmniBay Financial Group, which helps direct-selling professionals maximize sales. The media personality, motivational speaker and lifestyle influencer also has turned a penchant for self-help YouTube videos into a small empire, reaching 20 million people and garnering nearly 4 million subscribers across YouTube, Facebook, Instagram and TikTok social-media platforms. Through his production company, Harris has shared his secrets of success and financial freedom through a series of 11 Wealth Class seminars and video streams (advice on self-improvement, finances, dating and more) that have reached 100 million people around the world. He has been featured on Oprah's "Life You Want" tour and in national publications including USA Today, Huffington Post and Ebony.
In his own words…
My Greatest Accomplishment: Creating one of America's largest African American– owned financial services companies.
How Drexel Helped Me: Prior to coming to Drexel, I had graduated from Interlochen Arts Academy, a fine arts boarding school in rural Michigan. Coming to Drexel helped me because of the diverse array of people and mindsets that it exposed me to. Being in Philadelphia is truly where I "cut my teeth" and built my entrepreneurial grit. The flexibility of Drexel's academic programs allowed me to be a full-time student and emerging entrepreneur. Drexel is also the place where I started public speaking. In my freshman year, I got a work-study job with Asbury, which was a religious organization in the basement of the student center. That was almost 18 years ago, and today my speaking audience is 20 million people a month.
What Success Looks Like to Me: Doing what you love, surrounded by people you love, and loving yourself.
How the Past Year Has Influenced Me: It made me go harder to build business models that were recession proof. Also, it was a blessing because it allowed me to slow down and evaluate the big picture of my life. Prior to all of this, I was going a mile a minute never being too contemplative about life. Within this last year, I gained a higher appreciation for work-life balance, family — I became a parent — and having a quality of life that goes beyond seeking validation from professional accomplishments.
My Top Post-Pandemic Plan: To use my businesses in platforms to help create 10,000 new millionaires, and to continue to grow my family.