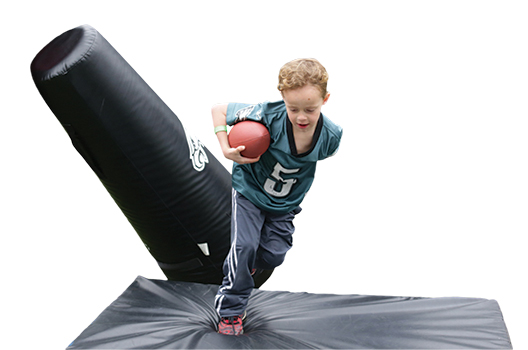 Calling local alumni: Mark your calendars on May 19 and join the Philadelphia Eagles and the Drexel community for a 5K bike and run/walk event to raise money for autism research.
The inaugural Eagles Autism Challenge will combine a 5K run/walk with three different bike rides: a 15-miler, 30-miler and 50-miler. All of the routes will begin and end at Lincoln Financial Field, with Eagles players, coaches, alumni, executives, cheerleaders and Swoop on-hand to celebrate.
Those who sign up will pay a registration fee and there will be fundraising minimums for each route. Registration can be completed at EaglesAutismChallenge.org. All registrants will receive free food and beverages both on event day and at a Kickoff Party the night before. They'll also get a cycling jersey or 5K run/walk T-shirt and honorary medal, among other items.
Three organizations will receive proceeds from the fundraiser to be used toward autism research: The A.J. Drexel Autism Institute, the Children's Hospital of Philadelphia and Thomas Jefferson University and Jefferson Health.
"Philadelphia is home to a number of nationally recognized groups of autism researchers and, fortunately, the work we all do is quite complementary," says Craig Newschaffer, founding director of the A.J. Drexel Autism Institute and professor in Drexel's Dornsife School of Public Health. "The Eagles Autism Challenge has the potential to create infrastructure that can be shared across these teams or create projects that are either of a size, or that address a range of research questions, that no group could achieve on their own."
"It is very difficult for a single institution to address the complex medical and scientific issues presented by the condition of autism," says chairman and CEO of the Philadelphia Eagles Jeffrey Lurie. "So the partnership was organized to bring fresh ways of thinking and the necessary resources to the field."