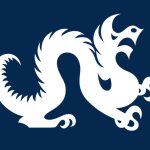 This summer, the blocks around Drexel's campus are hosting art installations, movie nights, BBQs and games as part of LoLa 38, a collaborative art and community project running from April to October.
LoLa 38 is a joint effort from Drexel's Lindy Institute for Urban Innovation, People's Emergency Center, Wexford Science + Technology and the University City Science Center that will bring arts and events to the site of the former University City High School at 36th and Filbert streets and the United Bank building at 38th Street and Lancaster Avenue.
"My hope is that what we do draws people to this area," says Hannah Rechtschaffen, a project manager in the Lindy Institute. "I think Lancaster Avenue is just at the start of something really great and beautiful. There are really engaged business owners, there's an engaged community development corporation, there are engaged civic groups. I hope that we can be a test case for what might happen if you just start doing things."
The history of development in and around University City is painful for many in the community, but LoLa 38 is an effort to go about things differently, Rechtschaffen says.
"The arts can create an event where you have people sharing space and there's an opportunity to talk," says Rechtschaffen.