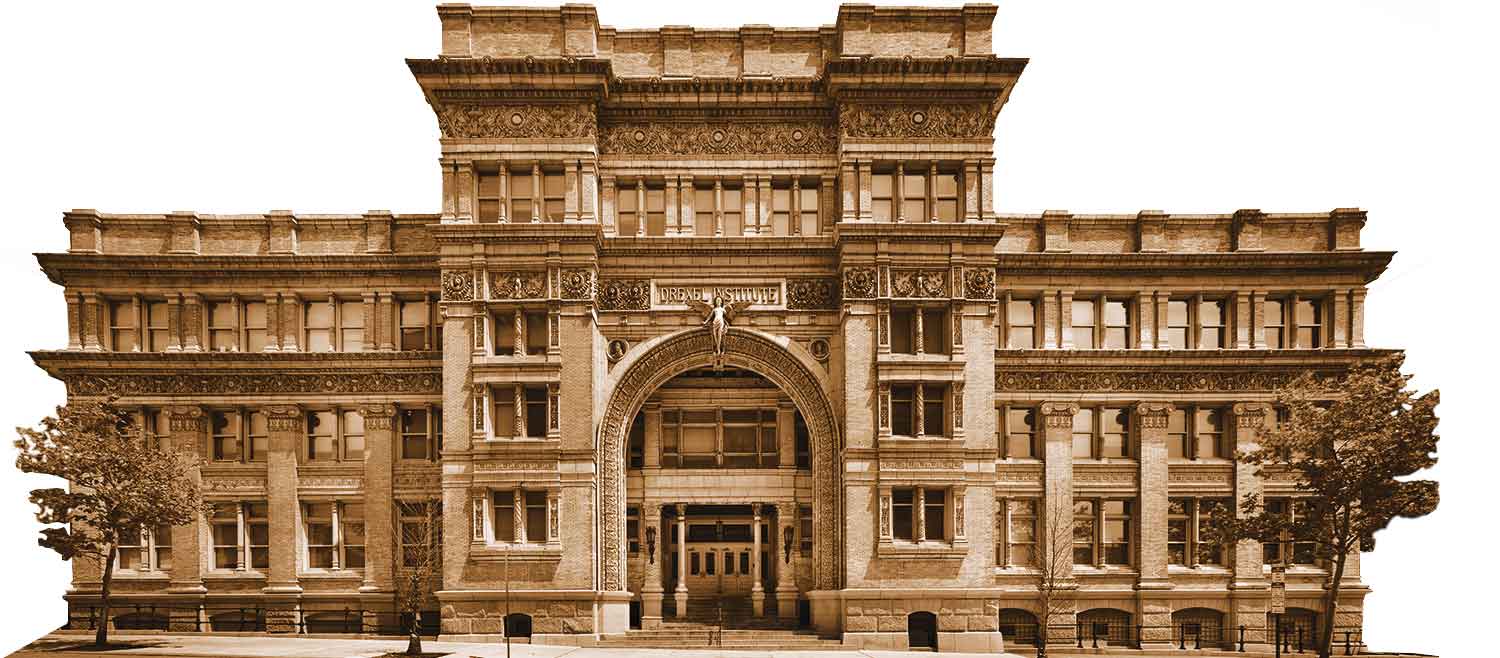 Main Building is Drexel's finest architectural treasure and the premiere building on an ever-expanding campus — and at almost 129 years old, it's one that needs special TLC.
Which is why Drexel launched a $9.8 million renovation project in the spring to restore the roof and the immense skylight over Great Court. The work has remained on schedule throughout the campus lockdown despite pandemic work stoppages.
The first phase of this project was to replace the roof and skylight to counteract moisture infiltration and other problems that arise in antique buildings. While this sounds simple, it was a big undertaking. The large size of the roof meant that a temporary structure needed to be built over top of the skylight in order for the existing one to be taken apart and replaced.
Main Building's elevator was also taken offline over the summer to receive shaft work while campus was closed, but it was brought back online in mid-September in time for the start of the new academic year.
With the roof and skylight project almost complete, crews will move on to plaster repairs inside the building around the Great Court. Following that, a safety net that has been suspended under the skylight for nearly two years can be removed, and this campus crown jewel will once again shine in all its glory.