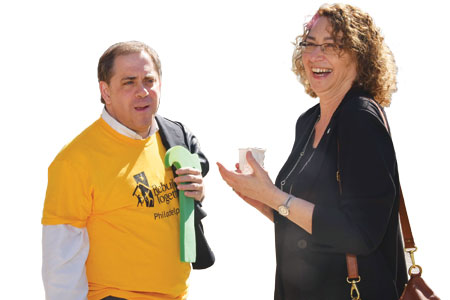 Drexel is partnering with the Lazarex Cancer Foundation to establish Community IMPACT, a program that will focus on reducing cancer and improving health outcomes in Philadelphia, starting in West Philadelphia neighborhoods.
The program — involving the Dornsife School of Public Health, the College of Nursing and Health Professions and the College of Medicine — will combine public health qualitative and quantitative assessment and research methods with grassroots engagement in communities that are often not invited to make their own decisions for health care.
The lessons learned from the program will be applied to similar community-led cancer initiatives for residents in North Philadelphia and other vulnerable city communities through the Stephen and Sandra Sheller 11th Street Family Health Services.
"We aim to inform culturally tailored and linguistically appropriate messaging and educational strategies to prevent cancer and treat it more effectively." – Lucy Kerman, senior vice provost for university and community partnerships at Drexel.