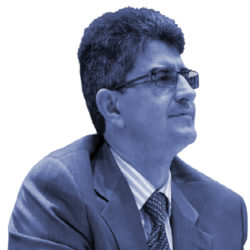 Yury Gogotsi, whose materials science research as founder and director of the A.J. Drexel Nanomaterials Institute has opened up new possibilities for the applications of nanomaterials, was installed as the inaugural Charles T. and Ruth M. Bach Professor. The professorship was established with a permanent endowment of $2.2 million.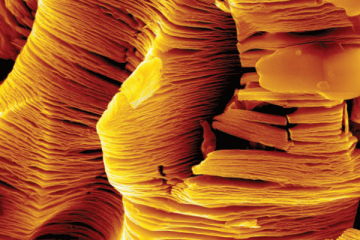 "This endowment allows us to explore some risky ideas — to do something that is high-risk, high-return," says Gogotsi. "This is always very important in science because unless we take risks, we have little ability to really break through."
Since he arrived at Drexel in 2000, Gogotsi's research, including on MXenes (represented in the image by an electron microscope scan), the new family of two-dimensional materials discovered and developed on campus, has presented game-changing possibilities for energy storage, optical data transmission and electronic applications, among other potential uses.